CHICAGO - If I had Kai Sotto's ear, I won't just suggest that he take Real Madrid's reported five-year, $1 million offer. I will insist that he sign that contract right now, right this minute.
This means leaving his comfort zone, his friends, his loved ones, and the fine learning institution that is Ateneo.
But there is no sadness here. He's not going to a desolate monastery where cellphones don't work and wi-fi doesn't exist. Kai is going to Spain, a culinary paradise where paella was born, a wedge of heaven where life's worries are short and the afternoon naps are long.
So stuff your Nike Elite backpack with your sneakers and gear, Kai, and head on to Europe. It's not selfishness, just self-preservation. Sure, the melodrama of missing your friends and your country will sting, but like leaves that fade in winter, those emotions die down, too.
Don't get stuck with today's pain, Kai, move on toward tomorrow's happiness.
Coach Tab Baldwin prefers that Kai sticks around, which is a bit ironic given that Baldwin himself had bounced around Turkey, Lebanon, Jordan, New Zealand, and the Philippines chasing his hoop dreams.
"I want him to stay in the Philippines. I want us to create a program that he and his family can realize that everything he needs in terms of his development he can get here," Baldwin implored.
Continue reading below ↓
Recommended Videos
After Kobe Paras and Kiefer Ravena's much-publicized sojourn to the U.S. to better themselves, the "program" Baldwin is romanticizing is too many players, too many generations too late.
The draining of our basketball talents to more prosperous courts of play will continue and Kai won't be the last to leave. To argue otherwise is to be incredibly naive.
Time wait's for no one. Opportunity only knocks once. Go now, Kai.
"He's going to be happiest at home, he's going to be among friends and seemingly, he wants to put the effort and energy into this," Baldwin told ESPN5.
I'm a fan of Baldwin and his brilliant coaching mind. I believe his sentiments about Kai comes from a good, warm place. But the fact that Tab, 60 and wise, neglected to mention his own happiness if Kai stays gives the cynics a wide-open shot.
You see, Kai Sotto is a 7-foot-1 force of nature who can power the entire Ateneo campus and its surrounding neighborhoods. His presence - the length, the deft touch, the velvet feet - virtually assures the Blue Eaglets of another title and, if he stays on for college, another feather in Baldwin's cap.
The social media gladiators will staunchly defend the merits of education and ask Sotto to stay.
Well, school can wait. Last time I checked, Ateneo De Manila University has been around since 1859. It would still be the moment Kai surrenders the jersey for a toga.
The God honest truth is that when Kai sprouted to 6-foot-9 at age 13, all dreams of becoming the tallest Filipino doctor, lawyer or astronaut went out the window. By going to Spain, not only will he follow his dad's footsteps as a pro basketball player, he will experience something his pops never did - grab a realistic chance at reaching the highest playing field, the NBA.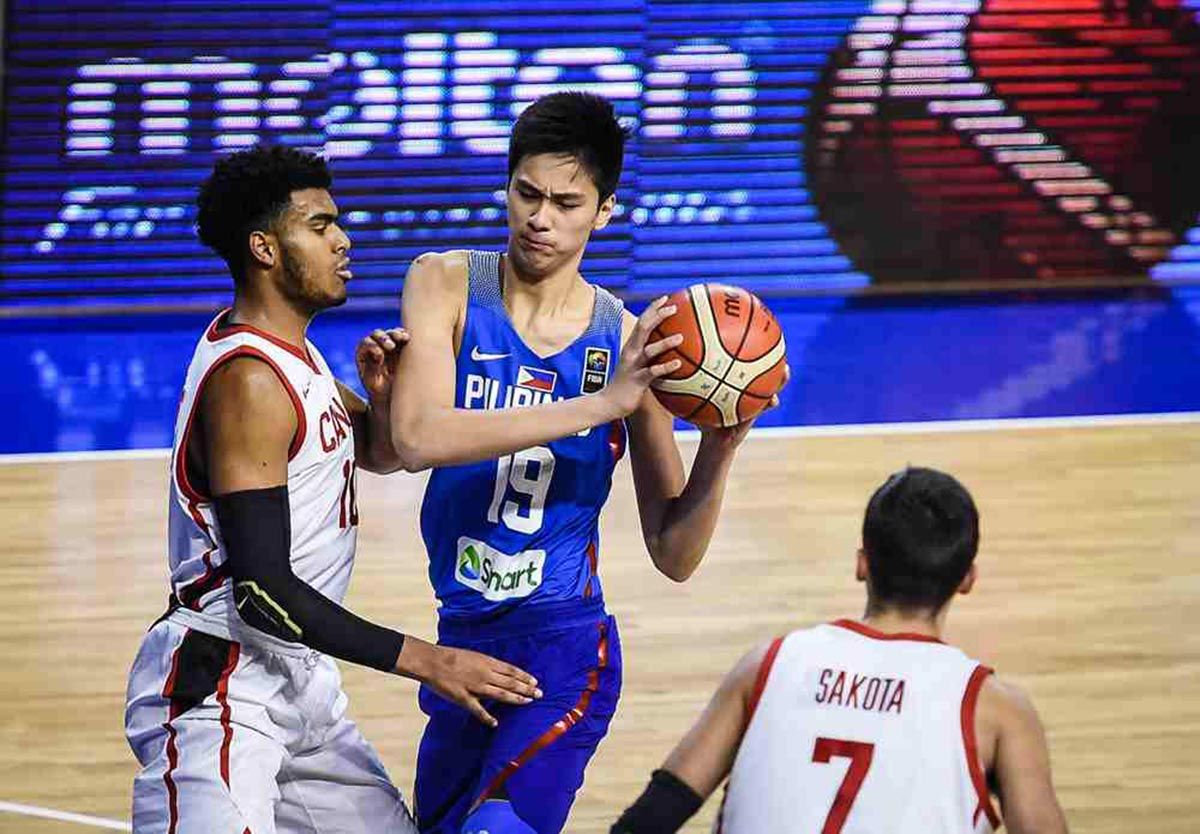 REAL MADRID BASKETBALL is a division of Real Madrid C.F. a franchise that according to Forbes was worth $4.09 billion in 2018 and the third wealthiest ballclub in the world.
Not only does Real Madrid have money, it has the temerity to spend it. In 2012, per Britain's The Telegraph, Real Madrid outbid the Dallas Mavericks for the wages to acquire the services of guard Rudy Fernandez.
With its bottomless resources, Real Madrid has become a superstar-producing machinery. Among its notable alums who reached the NBA include the late Drazen Petrovic, Arvydas Sabonis, Nikola Mirotic, and most recently, Luka Doncic. As of August 2018, says HoopsHype, former Real Madrid players have appeared in 832 NBA games.
Spain is where Kai belongs. The worst thing that could happen to him there is improve his game exponentially.
But here's where it really gets mouth-watering.
While Real Madrid's nutritionists, trainers, and array of coaches get busy molding Kai into a deadly weapon of basketball destruction, Sotto collects $200,000 a year.
In today's exchange, that's P10.8 million a year or P900,000 a month. As of 2015, said a SPIN.ph report, the most a PBA player can make in salaries is capped at P420,000, more than twice less than Kai's bounty.
By most accounts, Kai is a good kid, polite in his ways, with traits that suggest impeccable parenting from his folks. He is generous, patiently giving of his time and attention.
Just this once, however, Kai Sotto needs to do what's best for Kai Sotto.
So explore the world man, young man. Follow your dreams.
As those rich, free-spirited Spaniards would say - Sigue tus suenos.