UNDER fire from the PBA and his statements disowned by his own association,Tab Baldwin found an ally in fans who picked up the cudgels for the former Gilas Pilipinas coach amid mounting anger from fellow coaches.
The Ateneo coach has come under fire from both the PBA and its coaches for statements in a Coaches Unfiltered podcast that criticized the league's single-import format, branded local coaches as 'tactically immature,' and alluded to 'regulatory advantages' given by the league and its referees to imports.
The concurrent program director of the Samahang Basketbol ng Pilipinas also labelled Fiba's eligibility rules as 'criminal,' prompting the head of the SBP to distance himself and the association from his comments.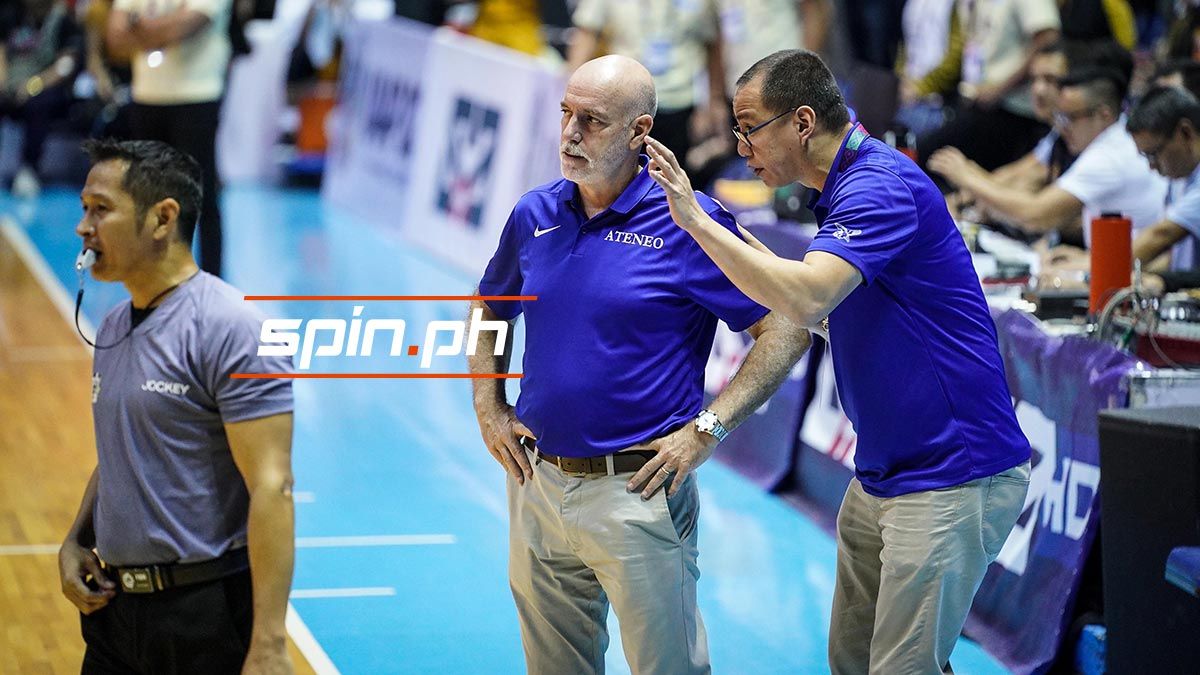 Continue reading below ↓
Recommended Videos
On Tuesday, the PBA is set to hand out a fine on Baldwin, who has apologized for his statements in a video conference with Commissioner Willie Marcial.
While the hits kept coming, the American-New Zealander has drawn plenty of support from basketball fans who flooded social media pages of sports sites like SPIN.ph with messages of support for Baldwin.
LOOK:
Peter Regalado Lopez Blind national loyalty aside, let's take a look at things in the right perspective to give justice to what these great coaches stand for.

Tab Baldwin, 4th place at the FiBA Worlds and 2 time Olympic Coach vs. Yeng Guiao, 32nd out of 32 at the FIBA Worlds?

I rest my case, your honor!
Chrioni Hernandez Why am I not surprised na si Yeng Guiao una maooffend, point at UAAP results pero not his accomplishements on the international scene. This is what holds us back e being overtly sensitive without understanding the intention of the message - ironically comes from the dude that flat out curses at his players md expects thick skins from them.

Velo Kneeko Coach Tab: points out weaknesses in Philippine basketball and coaching.Pinoy Coaches: this is an attack on the Philippine nation!!! Sorry but we're on Coach Tab on this. Dun kami sa may credibility, thanks!
Some fans are totally in favor of the PBA shifting to a multi-import format, which they feel can raise the level of basketball in the country.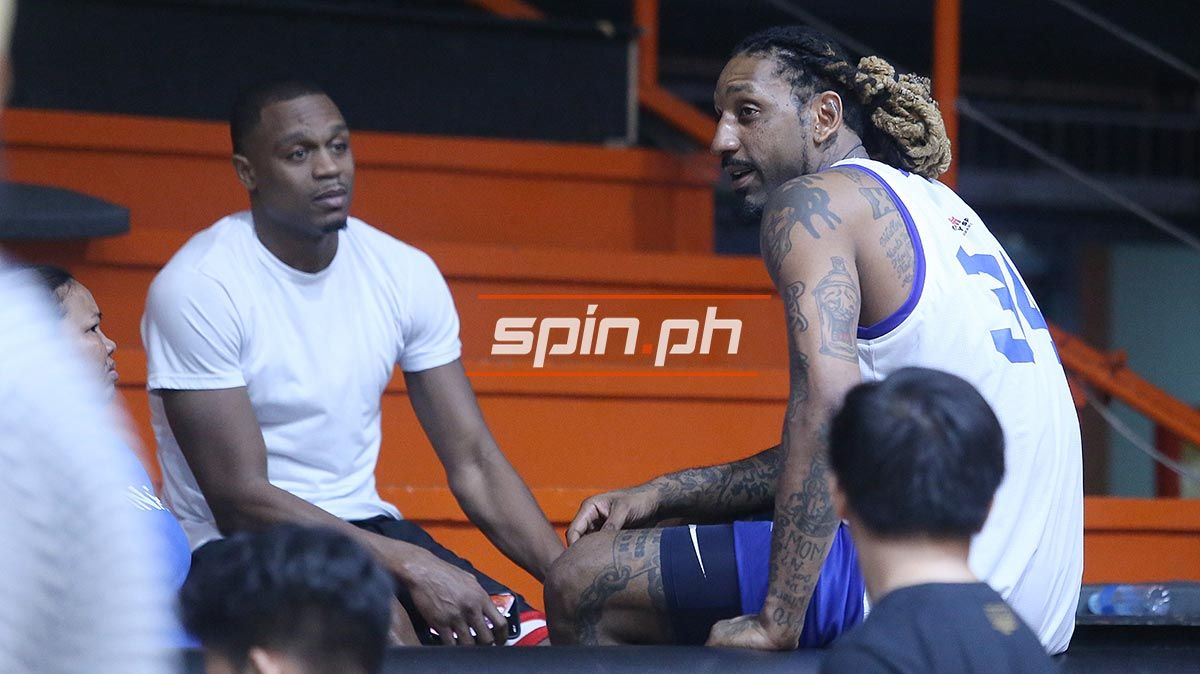 SediNoel Reyes its always two sides of the coin..
-pag may dalawang import tataas ang antas ng competition sa imports at mag iimprove ang locals..
pero...
-pag may dalawang import din mababawasan ng playing time ang mga locals..marami na ngang players ang pwede pang maglaro pero walang team kasi puno na ang rosters..

so pipili tayo ng kung anong makakabuti sa mga players natin..
Robert Zafra Alam ng mga players yan....isipin mu nga sumaksak ka 2 higante dadaanan mu...mag eelevate ng husto mga manlalaro nun...
Marlou Jake Apilado People saying that we need to join international tournaments, unfortunately our players maybe will not be allowed by mother teams and players will be anxious to play maybe they will got injured... Its better with that TAB suggestions coz all players are playing for their mother teams and they will get better playing experience.... A big and a guard imports per team will do.... We need more teams in PBA.... Too many old players in PBA and young guys dont have spot to play....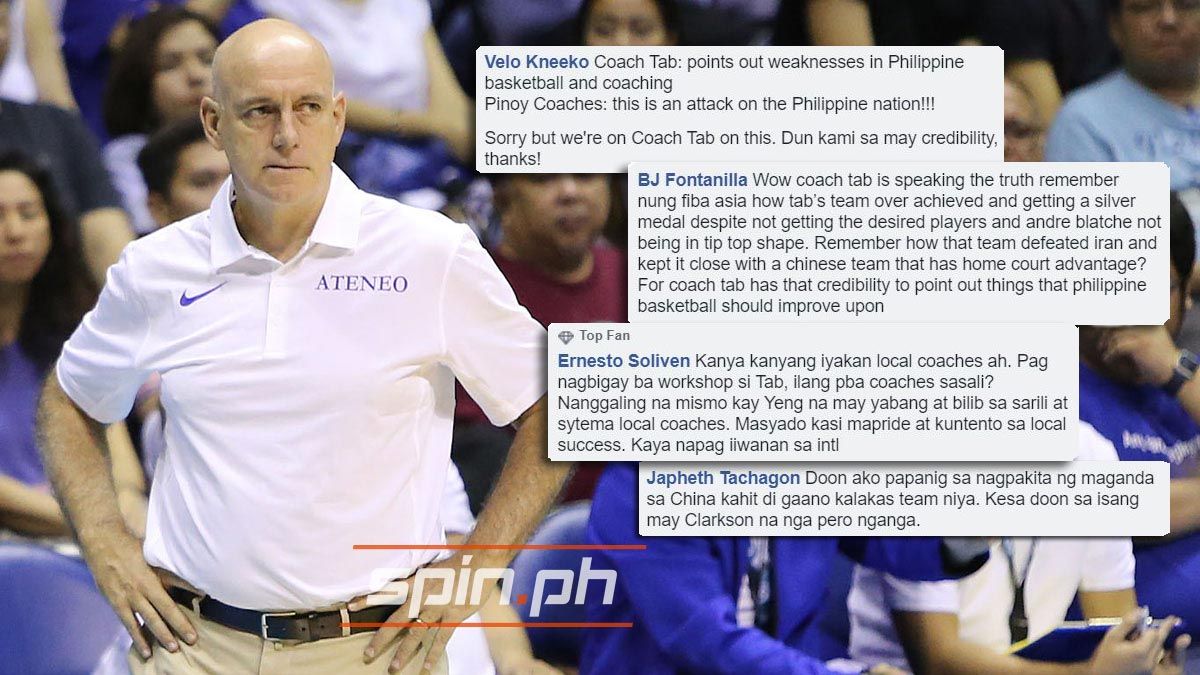 Jerry Gloriane Gito It's very good & critical observations by a well experienced coach in international basketball,the PBA should consider this to have better competition but the problem is too much politics inside the PBA,they should resolve that first...
Nardy Madrasto Our practice of getting super imports who are players that would do everything and carry the team in his shoulders which is unlike the teams in other countries as they rather get complimentary imports who covers the weaknesses of the team but plays within a team concept.

Its more because the PBA being geared more to Sports Entertainment in order to attract the fans. Thats why over at the PBA even if an import averaged over 40 points a game, he would still be replaced while in other countries there are imports with single digit statistical averages playing for years in a single team.
Jowen Villanueva The thing is if PBA allows more foreign players our locals will have to somewhat evolve as players to compete. No one will improve no matter the hard work they put if they continue to compete at the same level.
Ronel Manalo Make a lot of sense, having 2 imports will make our local players more competitive. The question is, can all the teams afford to have 2 imports. Given the big salary this imports can get. And the fact that imports will only accept to play in the PBA if they can get a full guaranteed contract. Since import laden conference in the PBA last only for 2 to 3 months, some quality imports choose to play in China or Europe where they can play longer.
Most of the fans see Baldwin's words as a wake-up call that, they hope, can spur the development of basketball in the country.
ArlouJay Suguran Maghanoy Agua E di patunayan ng mga local coaches na mali si coach tab sa sinabi nya
Benjamin Yee Aquino Jr. Some of our coaches travel to the US to attend coaching semminars/clinics, for them to learn new idea and new training techniques, but they should also go to European league, which i think is more suitable to our players style and strength than the American style of basketball, Tab Baldwin is a well travelled coach, he is just trying to help Philippine basketball
Amir Sison Harsh but true. We have become too protective that it limits progress. Tayo tayo mentality is killing PH basketball.
Danilo Garcia Baldwin now has answered the mind boggling question as to why PBA imports are NBA castaways. The system..the leeway that the PBA system gives them and stunts the growth of local players. Applause for Tab for brutally being honest.
Joseph Paolo Hmm maybe the idea is not to level up the game. Maybe it's to give chance for more local players to show their talents. Aminin na natin kahit top local cagers natin nababano ang stats kapag may import, pano pa kaya yung average players lang
Em Paderes I agree with Tab.Luma na ang systema ng PBA!!And dapat walang height limit , kalokohan yan limit,limit na yan.Paano matututo ang mga locals na bantayan ang mas malalaki , mas malalakas , at mas mabibilis na foreign players , kung may height limit??
Some want to see Baldwin face off with coaches in the domestic pro league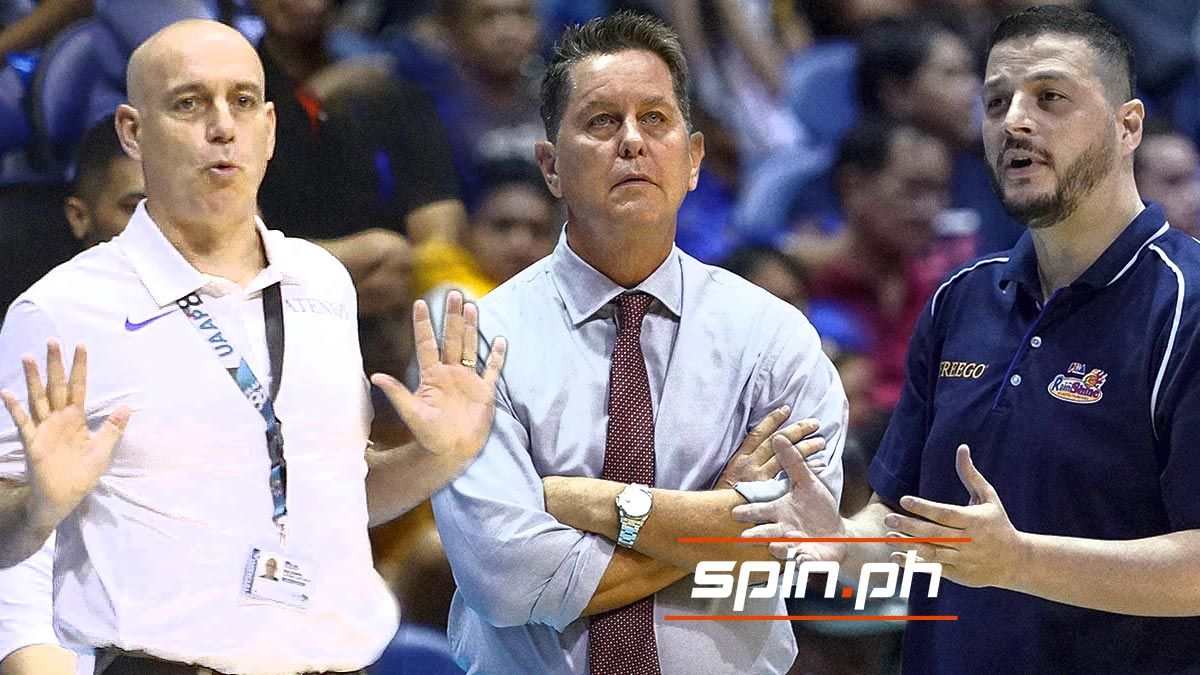 Alan M Ordoño Tab Baldwin, prove yourself against PBA coaches first, its no secret that you and Dickel are running the show at TnT, and what have you got, any championship? NONE, ZERO. You are good at the college level because you have quality players and the level of competition is way below the level of the PBA
Romar Zaraspe gawin ng coach yan si tab sa pba tingnan ang galing, gawin coach ng blackwater o kia
Wira Pori But will BCAP be willing to allow foreign coaches in PBA and pit them against local coaches? Let the locals show their A game without having held with kiddy gloves i.e. all these restrictions
Jasper Cinco Gener Online classes ain't enough to improve as a coach, you need to compete against international coaches. Sad to say BCAP doesnt allow you to. Let the FANS/NETIZENS be heard.