CHICAGO - Hours before Gilas faced Tunisia in their classification match at the Wukesong Sports Center in Beijing, Robert Bolick Jr took to Twitter and made a bold prediction: "We will win tonight."
As it turned out, Bolick drowned in the tidal wave of assurance which he so lovingly stirred.
Tunisia 86. Gilas 67.
I'm not big on silver linings, Finding positives in a disaster is nothing but cheap balsam that merely massages the psyche but doesn't fix the problem.
But hey, Tunisia only clobbered us by 19, a far cry from the combined 105 points that Italy and Serbia handed us. I guess we can hang our hats on that while weeping about the quickly evaporating 2020 Tokyo Olympics slot.
I'm also not big on sports guarantees. It's high-risk, no reward, it's also disrespectful to the opponents.
But if an athlete makes one anyway, he must back it up with firepower and a solid game. Boliick provided neither.
With just five points in 15 minutes, he didn't even bring enough spark to boil water, let alone go mano-a-mano with a Tunisian team that jumped to a 14-3 start before leading by as many as 28.
When I first saw Bolick's tweet, I was tempted to believe him. But the facts made me think that his guarantee was just fanciful optimism of the doomed.
Continue reading below ↓
Recommended Videos
With an 0-3 record coming in, Gilas has converted only 36 percent of its field goals and are worst in the tournament behind the arc, 17-of-93 (18.3 percent). In those three games, Gilas surrendered 318 points and they had more turnovers than President Duterte's cabinet.
According to Bwin, Tunisia was a minus 1000 favorite over the Philippines, a plus 600 underdog. Some betting sites had the Gilas as high as 13-point underdogs.
So why was Bolick so sure Gilas can beat a squad that mangled Iran, 79-67?
Maybe he heard coach Yeng Guiao tell reporters that the Pinoys had a deeper rotation and that their errant 3-pointers are "bound" to fall.
Guiao was right, Clap, clap.
Gilas' bench did trump their counterparts, 33-27. And the 3-point shooting was very good, 8-of-23 for 34.8 percent.
Unfortunately, the Tunisians destroyed us in all other important facets of the game.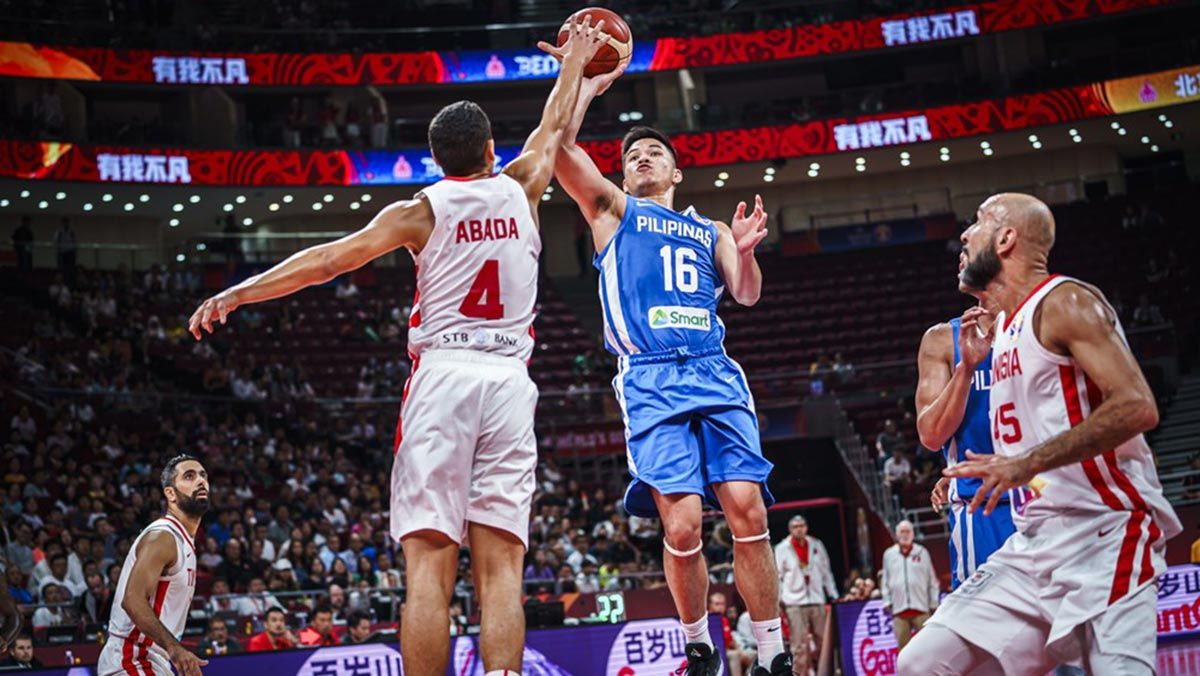 Tunisia had more rebounds (41-38) more assists (19-12), more steals (9-3) and more blocks (4-0). Tunisia also shot way better from the field (49 percent to 40 percent) and they smacked us with 18 points off turnovers while controlling the scoring in the paint, 40-32.
Andray Blatche had 24 points and 11 rebounds, but like the "right love at the wrong time," he was late for his appointment with greatness. Where was this type of production against Italy and Serbia?
Sadly, no other Gilas player scored in double figures. Troy Rosario was encouraging with eight points on 3-of-6 shooting. Kiefer Ravena's output was discouraging- five points on 1-of-5 from the field.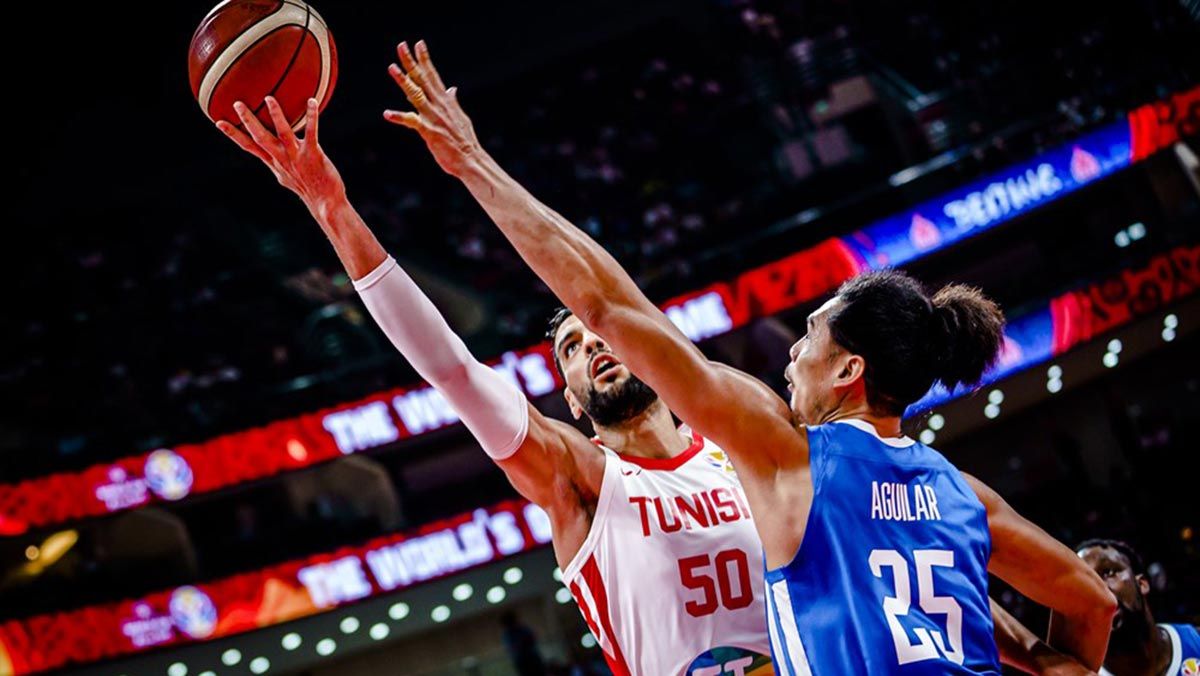 Tunisia, meanwhile, had five players scoring in double figures. They had tremendous ball and body movement. Their defense was agile and they only had eight turnovers.
After three bad games during group play, we all thought Gilas was due for a break-out performance. We were so foolish to even hope for it.
The law of averages is not an exact science. It is a fallacy that assumes a "short-term balance must occur." Doesn't apply in sports or real life.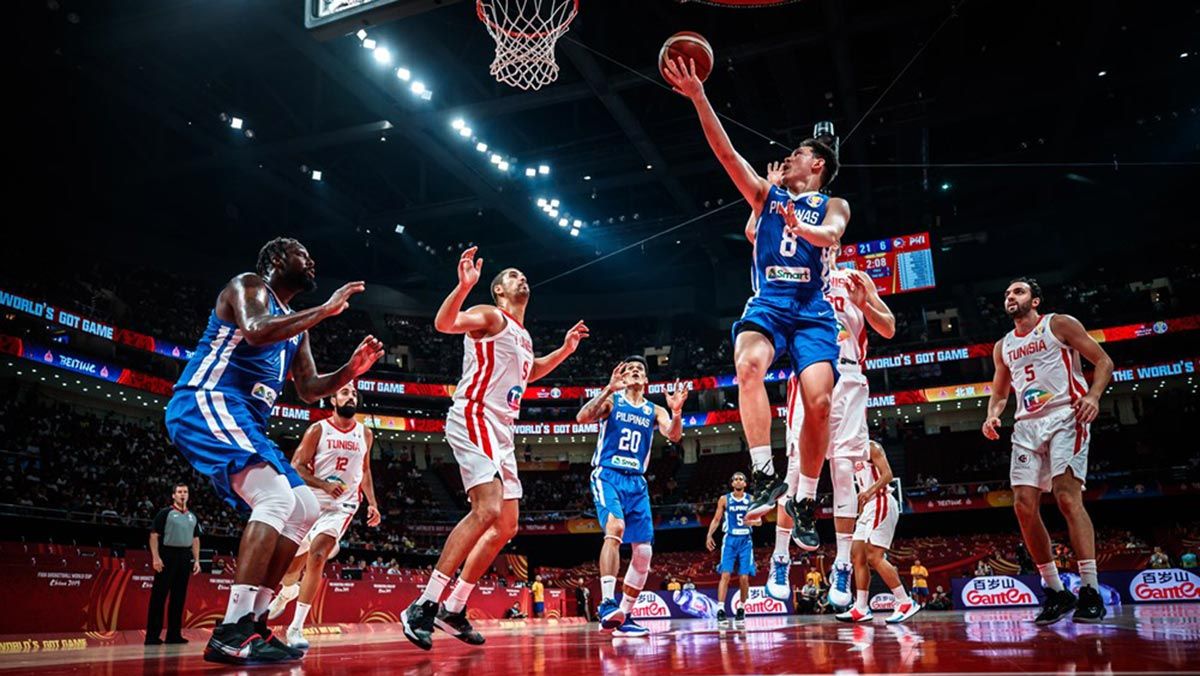 If anything, Gilas only proved two things so far at the World Cup in China.
They sure can shoot below average and they damn can perform below expectations.
So let me make a guarantee.
This sad turn of events must be breaking Robert Bolick's heart.