THERE'S no chance of an early collision between Gilas Pilipinas and Team USA in the 2019 Fiba World Cup in China.
Unless the Philippines progresses to the second round and USA drops in an adjacent group, the Filipinos will have zero chance of meeting the world's No. 1 ranked team in the global basketball showpiece set to begin on August 31.
Here's why.
The Filipinos have been slotted in Pot 6 for the draw on Saturday in Shenzhen, China, meaning the world's 31st-ranked team will be drawn from the same pot with No. 23 Canada, No. 28 Montenegro, and No. 32 Korea.
Teams from Pot 6, together with those from Pots 2, 3, and 7, will be drawn to either Group B in Wuhan, Group D in Foshan, Group F in Nanjing, and Group H in Dongguan.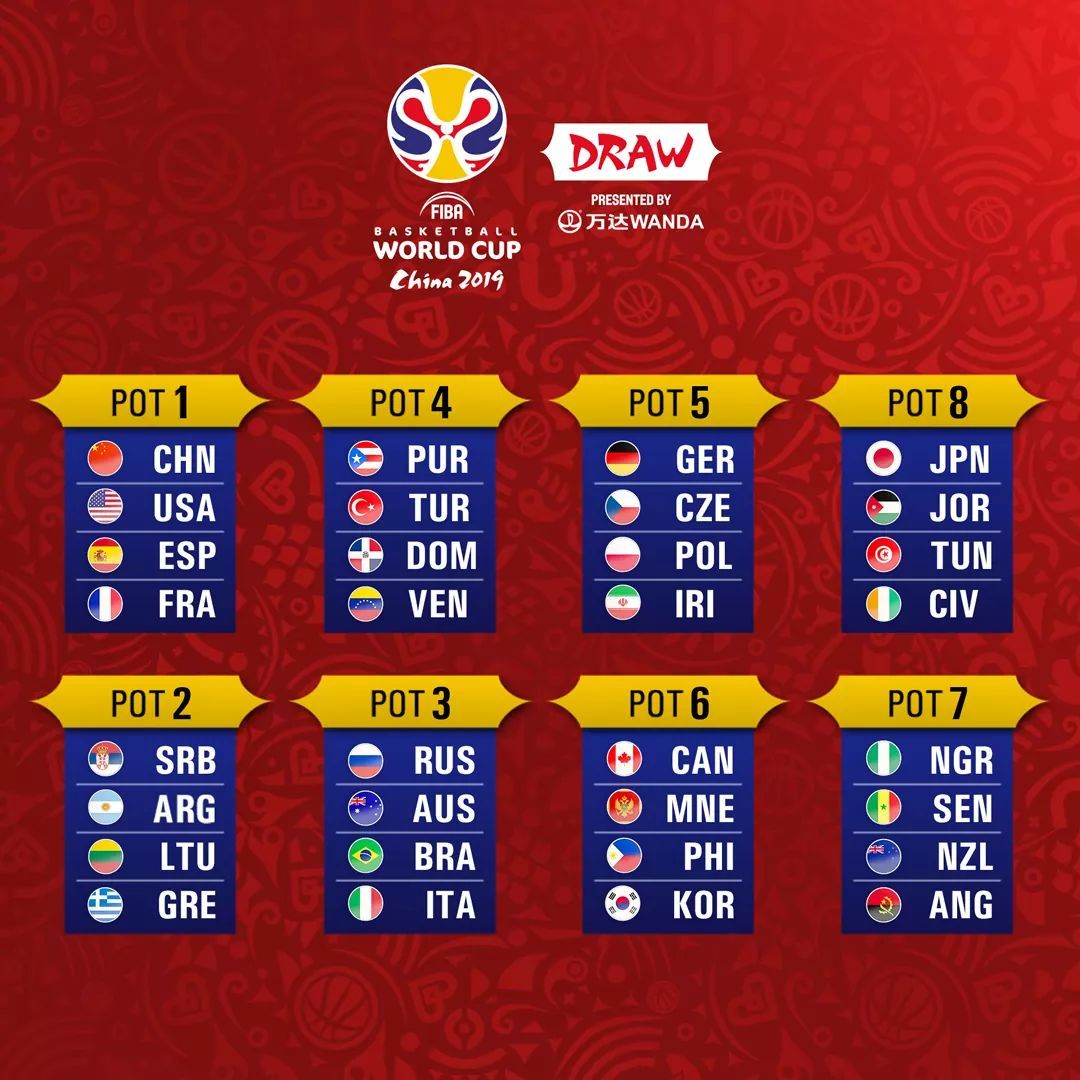 Continue reading below ↓
Recommended Videos
As host country, China is already placed in Group A while reigning World Cup champion USA is in Group E.
What awaits the Philippines might be a rematch with Argentina or Senegal, teams which Gilas met in the 2014 staging in Sevilla, Spain. Gilas narrowly lost to Argentina but beat Senegal for its lone win in 2014.
The Philippines, as well as Korea, cannot be drawn into the same group as continental rival Australia.
Pot 2 is made up of Serbia, Argentina, Lithuania, and Greece; Pot 3 is composed of Russia, Australia, Brazil, and Italy, and Pot 7 has New Zealand, together with African teams Nigeria, Senegal, and Angola.
Team USA and China, together with world No. 2 Spain and No. 3 France, make up Pot 1 which, together with Pots 4, 5, and 8, will supply teams for Group A in Beijing, Group C in Guangzhou, Group E in Shanghai, and Group G in Shenzhen.
Pot 4 is made up of Puerto Rico, Turkey, Dominican Republic, and Venezuela; Pot 5 has Germany, Czech Republic, Poland, and Iran; and Pot 8 got Japan, Jordan, Tunisia, and Ivory Coast.
The group phase for the World Cup will see eight groups of four teams playing in a round-robin format, with the top two teams from each group advancing to the second round.
Top teams from Groups A and B, Groups C and D, Groups E and F, and Groups G and H will combine to play another round-robin format in the second round, with the top two teams proceeding to the knockout phase.