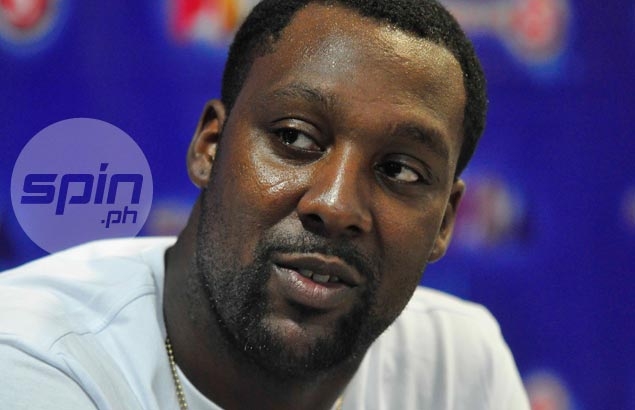 FEARS over Andray Blatche's availability for the Asian Games heightened on Wednesday when Philippine Sports Commission chairman Richie Garcia revealed he has already been advised by a top official that the NBA player is not eligible to play for Gilas Pilipinas.'
Garcia said he met with a high-ranking official of the Olympic Council of Asia who, the PSC chief said, advised him that OCA rules - and not those of world basketball governing body Fiba - will be implemented in the Asian Games set to begin in Incheon, South Korea in mid-September.
"I met with an OCA official, the first time we sat down, OK (siya na makalaro si Blatche) kasi may Philippine passport na," said Garcia. "Pero a day or two later, tumawag si Mr. Wu from China, who is also with OCA, and he said na he is not qualified."
Questions about Blatche's eligibility to play in the Asian Games have persisted over the past several weeks due to an OCA rule requiring all naturalized players to be residents of the country they are representing for at least three years.
However, Philippine sports officials have insisted that the residency rule is applicable only to athletes who have represented another country in the past.
Officials of the Samahang Basketbol ng Pilipinas are also hoping that rules of the world governing body for the sport, in this case the Fiba, will apply in the Asiad since Blatche has already been cleared to play for Gilas in the Fiba World Cup.
However, Garcia said the Asian official made it clear to him that OCA rules will apply on issues pertaining to eligibility in the Asian Games - and Fiba rules will only apply in game matters.
"The OCA official was very firm in stressing that in the coming Asian Games, Fiba rules ang susundin regarding sa games, but the eligibility and other matters is not Fiba. It's OCA," Garcia stressed.
ADVERTISEMENT - CONTINUE READING BELOW
The government's highest sports official also said the fact that Incheon organizers have written the Philippine Olympic Committee on Tuesday demanding residency proof not only for Blatche but also for Gabe Norwood and Jared Dillinger is a sign the OCA rule on residency will come to play in the Asiad.
[See Blatche eligibility for Asiad in peril as organizers demand residency proof]
"Yun nga ang isang concern pa natin. Yung case nga nila Norwood at Dillinger na bago lang ang passport, kinukwestyon nila. How much more yung kay Blatche na last month lang nabigyan ng Philippine passport?" Garcia said.
"This is really going to be a complex problem that we would want to address right now," he said.