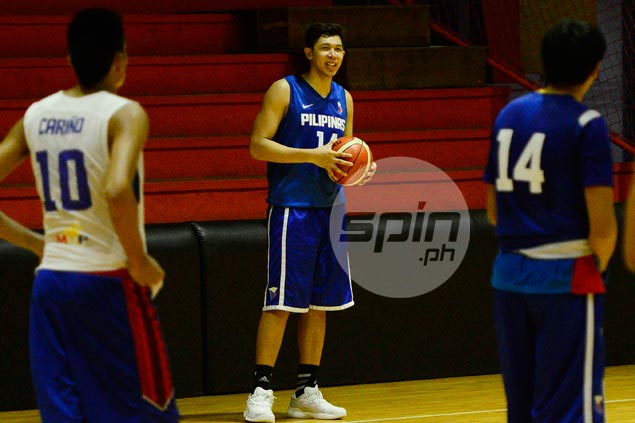 WITH Kiefer Ravena and Bobby Ray Parks out, will there be a leadership void for the all-amateur Gilas Pilipinas 5.0 team in the Fiba Asia Challenge Cup next month?
National team coach Josh Reyes doesn't think so.
Reyes, son of former Gilas coach Chot, expects former UAAP stars and Gilas cadets mainstays Kevin Ferrer and Mac Belo to step up and lead the team in the absence of the two top guns, who are both doing special workouts in the US.
"For the longest time now, Kevin (Ferrer) and Mac (Belo) have been the leaders of this group. So I don't think there will be a leadership void," said Reyes, whose team won't be reinforced by a naturalized player in the September 9-18 showcase in Iran.
[See Future looks bright, but present is not as rosy for Gilas]
While attending practices for Gilas, Ferrer and Belo are also trying to help Tanduay and Phoenix, respectively, capture the 2016 PBA D-League Foundation Cup championship. 
But amid problems in schedule and availability, the team is "progressing well" according to Reyes, who is taking charge in Tab Baldwin's stead. 
"We've gotten along as far as we could have. That's partly to do with most of the guys have been under me before, most of them are familiar with the system," he said.  
"We have to work around the schedule. Despite all the challenges, I think things are progressing as good as they can be."  
[See After a year out, AVO ready to re-commit to basketball and Gilas]