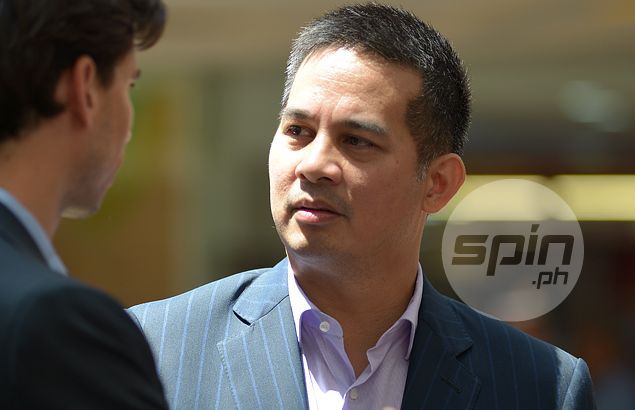 DUBAI – As Batang Gilas fell to bigger and taller opposition in the Fiba U17 World Championship, MVP Sports Foundation president Al Panlilio said there is a need to find young and bigger players ready to suit up for the national squad in the future.
"Our hearts are very big, but physically we have to help ourselves look for players that are also taller and heftier, or maybe we could find Filipino-foreigners. Height is might as they say," said Panlilio, noting the Philippine players, with an average height of 5-11, looked like boys among men in the tournament.
"If we only had three 6-foot-5 players in our team, napakalaking bagay nun. We gave everybody a tough time. It's only until late in the third to fourth quarter na talagang bumibigay na. Kumbaga sa boxing, kaya mo ang suntok pero kung nasusuntok ka hanggang dulo bibigay ka na."
The MVP Sports Foundation head, whose son is a vital cog in the Batang Gilas' campaign in this prestigious 16-nation tournament, said the Filipinos have the talent to win, but their lack of ceiling doomed their chances.
The Batang Gilas opened their bid with a 10-point setbackto Angola followed by a 20-point loss to Greece, and a 60-point defeat at the hands of reigning champion United States.
In the Round-of-16, France crushed them by 29 points, sending them to the classification round where their best finish will be ninth place.
The Philippines faces South American powerhouse Argentina late Thursday at the Al Shabab Arena.
It will be another uphill climb as the Filipinos will be without leading scorer Jolo Mendoza, who pulled his right hamstring in the closing seconds of the third period of their game against France.