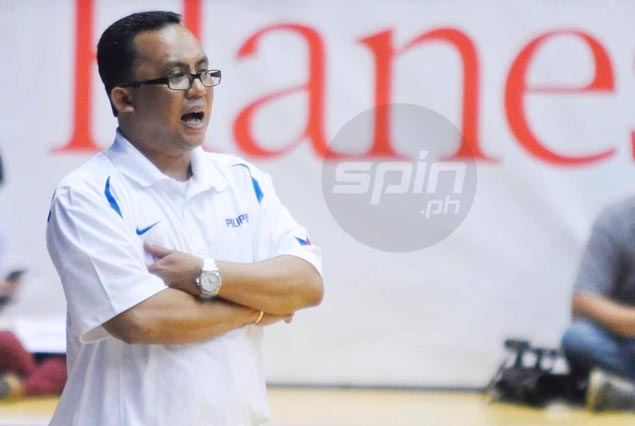 THE Philippines starts its campaign in the Fiba U17 World Championship with an opening-day match against Angola on Friday at the Al Ahli Arena in Dubai.
Action starts at 3:45 pm (7:45 pm, Manila time) with the Batang Gilas eager to dictate the tempo right at the opening tip against the 11-time African champions, who have at least three six-foot-nine rim protectors and lanky perimeter defenders.
Six-foot-8 Silvio Sousa anchors the defense while wingmen Joao Jungo and Avelino Do are expected to provide firepower for the Angolan side, which punched a ticket to the tournament by topping Egypt in the Fiba Africa U16 Championship in Madagascar last year.
Angola's coach Manuel Silva said they are here to win because qualifying in the world stage means a lot not only to them, but also to their entire country.
"Being in the tournament for the first time is historic for the country," said Silva, a legend in Angolan basketball. "So our first goal is to represent our basketball well, show the world the work we are doing in Angola and remain a continuing presence in world competitions."
But Batang Gilas coach Jamike Jarin is confident they can turn back the Angolans after overcoming the giants from Iran, India and Kazakhstan in the Fiba Asia U16 Championship in Tehran last year.
"The Angolans are big," said Jarin, the architect of Ateneo de Manila's numerous titles in the juniors division of the UAAP.
"They are very tall and very long. But if you look at their age, half of them are a year or two younger than the prescribed age. I think that will be favorable for us because in a tournament like this, one or two years difference could be a big factor."
Jarin pointed out that a lightning-quick start will be their main ingredient to a potential upset.
"Coming up with a good start is very important. We have to throw the Angolans out of their comfort zone early on," he said. "That's why we're banking on our starters; Richard Escoto, Mike Nieto, Paul Desiderio, Jolo Mendoza and Matt Nieto. They need to control the game early on."
"Because for me, this game is the baromer of how we're going to perform in the entire tournament. Our main target is to get better everyday. That's what brought us here, and hopefully, the trend continues."
Batang Gilas' next assignment will be Greece on Saturday before taking a breather on Sunday in preparation for a titanic matchup with mighty United States on Monday.
ADVERTISEMENT - CONTINUE READING BELOW