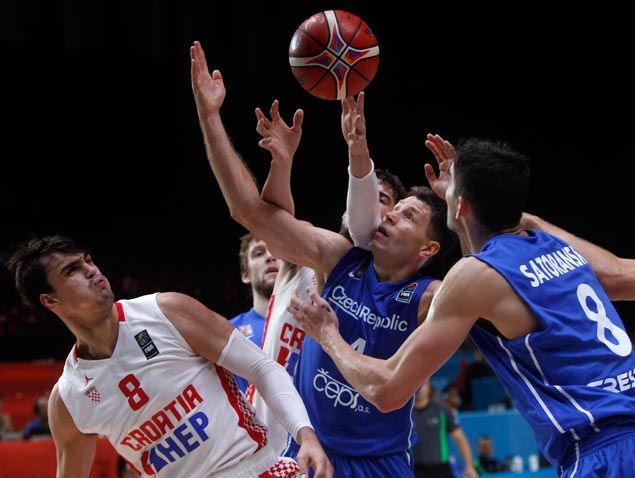 LILLE, France — Jan Vesely and Tomas Satoransky had double-doubles to lead the Czech Republic past Croatia 80-59 on Sunday and into the quarterfinals of the European Championship for the first time.
The Czech Republic took command early and never relented, leading by as many as 30 against a Croatian team that had been considered favorite.
But Croatia played without energy despite a number of NBA players in the team and never looked like it could trouble the Czechs.
Center Vesely had 20 points and 13 rebounds, while guard Satoransky added 15 points, 11 assists and five rebounds. David Jelinek had 13 points. Bojan Bogdanovic had 12 for Croatia.
Czechoslovakia had 12 medals from the European championships, including gold in 1946, but none since a silver in 1985. The Czech Republic and Slovakia split apart in 1993.
Croatia has not made the podium since 1995, when it finished third in Athens, Greece. But its players walked off the podium before the gold medals were presented to Serbia-dominated Yugoslavia as a result of tensions between the countries.
Croatia finished fourth two years ago but Sunday's defeat means it cannot qualify for the Olympics next year in Rio de Janeiro.