CHICAGO - On the eve of our team's stern test against a formidable Chinese squad on Tuesday, our basketball-loving nation tucks in tonight feeling a little anxious but secure in the knowledge that we finally have Jordan Clarkson lacing it up for Gilas Pilipinas.
Since he entered the NBA as the 16th pick in the second round of the 2014 NBA Draft, we have fastidiously campaigned for him to play for us. Netizens stalked him lovingly on various social media platforms while our basketball leaders have spared no effort and expense to include him in the roster.
The fascination for J.C. is unambiguous. He is, after all, one of us, Filipino blood coursing through the ice-cold veins of his 6-foot-6, 194-pound frame.
And the beauty of this relationship is the fact that Jordan genuinely loves us back. You see it in his heartfelt Facebook messages. You see it in his smile and you hear it through the praises echoing from his coaches and teammates.
Even after he got that four-year, $50 million contract with the L.A. Lakers, Jordan had stayed the same down-to-earth kid who'd happily sign items, pose for fan selfies, and talk to strangers with the joy and easy comfort of old friends.
Only someone with a hole in his soul won't like Jordan Clarkson.
While we rejoice watching him in the ongoing Asiad there is also a sense of sadness.
Because the decision for him to stick around and help us in the Fiba tournaments and - hopefully - the Olympics is not entirely his to make.
"I don't think so. Not right now in terms of scheduling and stuff," Clarkson told multiple media outlets including SPIN.ph when asked about his future team Philippines participation.
Pressed further, the 26-year old Cavalier from Texas added, "I (have to) talk to the team and stuff like that but as of right now I'm not sure."
Chances are, he probably won't be going anytime soon.
NBA owners. particularly Mark Cuban of the Dallas Mavericks, are not fans of lending their high-priced players to international events for obvious reasons.
"It's just the epitome of stupidity that we would allow ourselves to be used so other corporations (which is what Cuban calls the Olympics) can make tens if not hundreds of millions of dollars," Cuban told ESPN's Jeff Kaplan in a January 2012 story.
Sure, basketball has no borders, but the NBA has major economic concerns.
Sam Smith, who wrote the bestselling book The Jordan Rules, told me in a phone interview that the risk of injury is the primary reason why NBA owners frown at their players participating in international tournaments.
Per the NBA's Collective Bargaining Agreement (CBA), teams are required to buy insurance for its five highest-paid players. MetLife is the league's insurance carrier and it reserves the right not to provide insurance when a higher risk emanates from a history of chronic injury.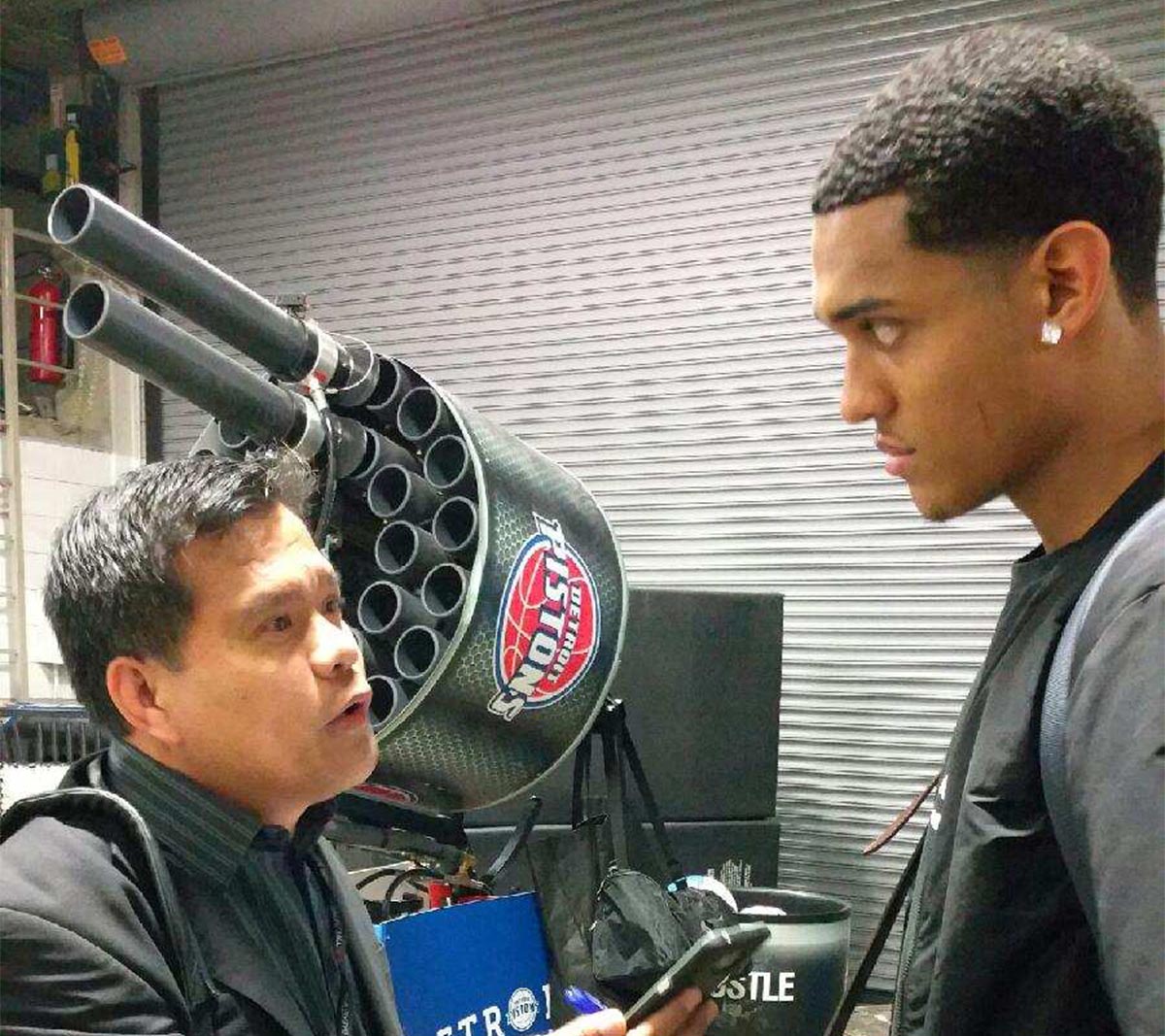 In July of 2010, for example, The New York Daily News reported that the New York Knicks blocked Amar'e Stoudemire from playing for Team USA because they could not buy insurance for his $100 million contract.
Smith explained that insurance pays 80 percent of a player's contract but it only pays out when a player misses more than 41 games, which is more than half a season.
Clarkson will make $12.5 million in the upcoming 2018-19 season. If he plays internationally and, God forbid, gets hurt, the Cavs, not MetLife, will pay every dollar of his $152,439 per game salary for the first 41 games that he is out.
Jordan will become a free agent in July 2020, adding another wrinkle to his future with Gilas. I'm sure our basketball leaders compensate Jordan generously well for his time and effort but I think J.C. would prioritize the NBA which is his full-time job.
Don't worry, he will eventually play for Gilas again. We just don't know when.
As those guys in Eat Bulaga! always say, "Sa tamang panahon."