HE may no longer be president of the Samahang Basketbol ng Pilipinas (SBP), but that won't stop Manny V. Pangilian from working for Philippine basketball.
The former SBP president renewed his support for the country's basketball program on Monday, saying he will lobby the International Basketball Association (Fiba) to relax its rules on eligibility that would allow Filipino-American Jordan Clarkson to finally be part of Gilas Pilipinas.
MVP, a member of the Fiba central board, joked SBP executive director Sonny Barrios gave him the assignment.
"Part of my mission which was given to me by Sonny Barrios is to persuade the Fiba central board to relax their requirements for citizenship or eligibility of Fil-foreigners into the national team," Pangilinan said on Monday night during the launch of partnership between the national team and Chooks to Go.
"If we could get that, we may get the likes of Clarkson to join the team," he added.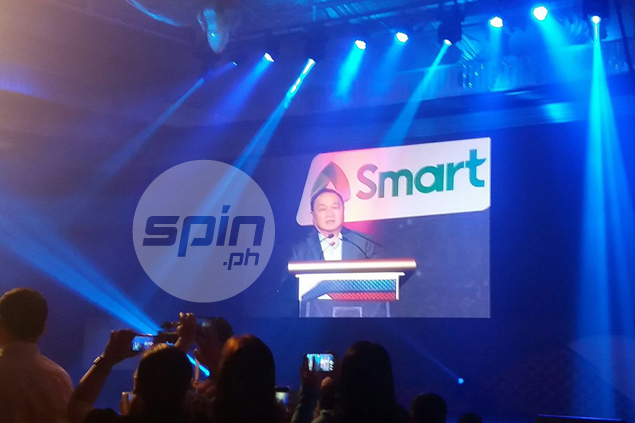 Clarkson has long expressed his desire to play for the Philippines in Fiba-sanctioned tournaments, but has yet to be cleared by the eligibility committee of the world governing body.
The Lakers rising star has joined Gilas in practice and even joined Gilas in a trip to the Jones Cup in 2015, but attempts to make him eligible for the Fiba Asia championships have been in vain.
At that time, Pangilinan hinted that the issue surrounding eligibility of Clarkson as well as other dual citizen holders has been a contentious issue within Fiba.
"Napakalaking debate 'yan internally. Maski sa Fiba pinag-uusapan 'yan," said Pangilinan. "There are solicited suggestions sa akin and I must say that the winning suggestion, if you may, between Clarkson and (Andray) Blatche is, 'Kunin niyo na si Blatche.'"
[See MVP admits bid to bring in Clarkson for Olympic qualifier a bit 'complicated']