FOSHAN, CHINA - It's easy to understand why Gilas Pilipinas struggled to hit the mark in its 2019 Fiba World Cup debut against Italy on Saturday night.
It's best shooter was in civvies on the bench.
"It hurts, just from the aspect of not being able to help your brothers out," said Marcio Lassiter when asked how it felt to watch from behind the bench while the Philippines missed its first 18 three-point attempts against Italy.
The injury-hit squad would finish 3-of-23 from three-point distance on the way to a terrible 108-62 loss at the hands of the Azzurri, leaving deflated fans to rue the absence of Lassiter and another Gilas top gun, Matthew Wright, from the Final 12.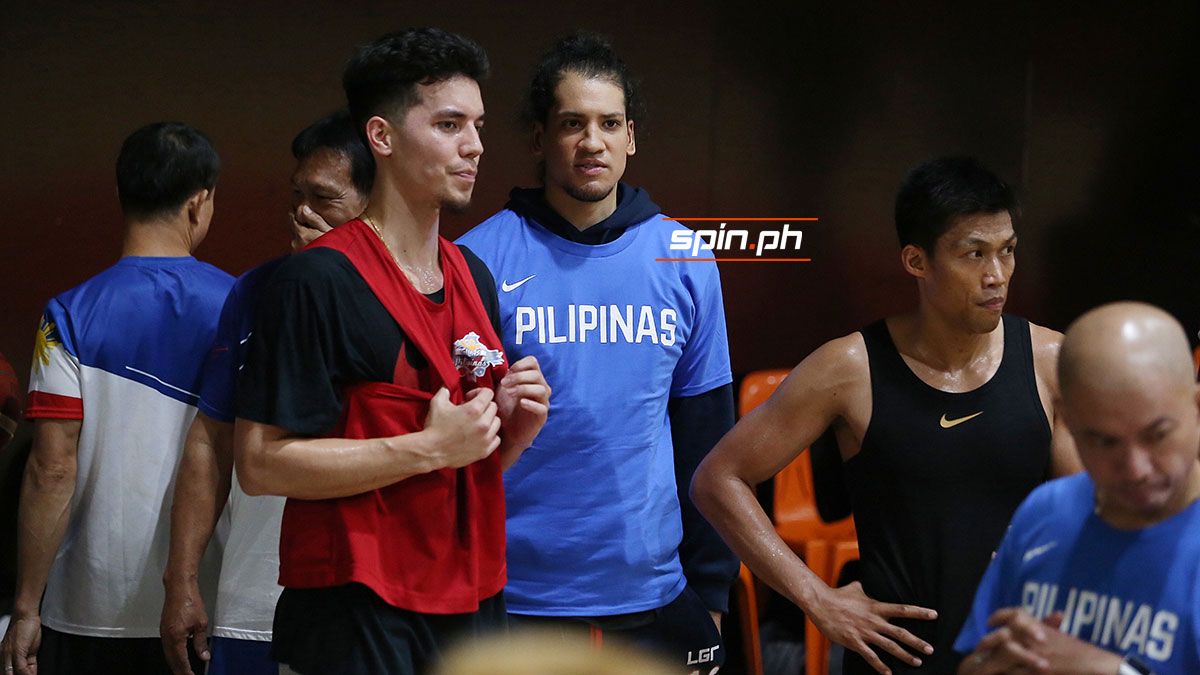 Continue reading below ↓
Recommended Videos
Lassiter, regarded as the best shooter among active PBA players, suffered an MCL sprain when he knocked knees with NorthPort's Garvo Lanete in late July. He has yet to recover but made sure to be here to cheer the team on.
The San Miguel star said it pains him more not to be able to help out.
"You always want to be out there, to fight with them. You know, they're going to war, putting their bodies on the line and for me, those are the things that I wanna do for them and the team and the country. When you can't do that, you kinda feel helpless," Lassiter said.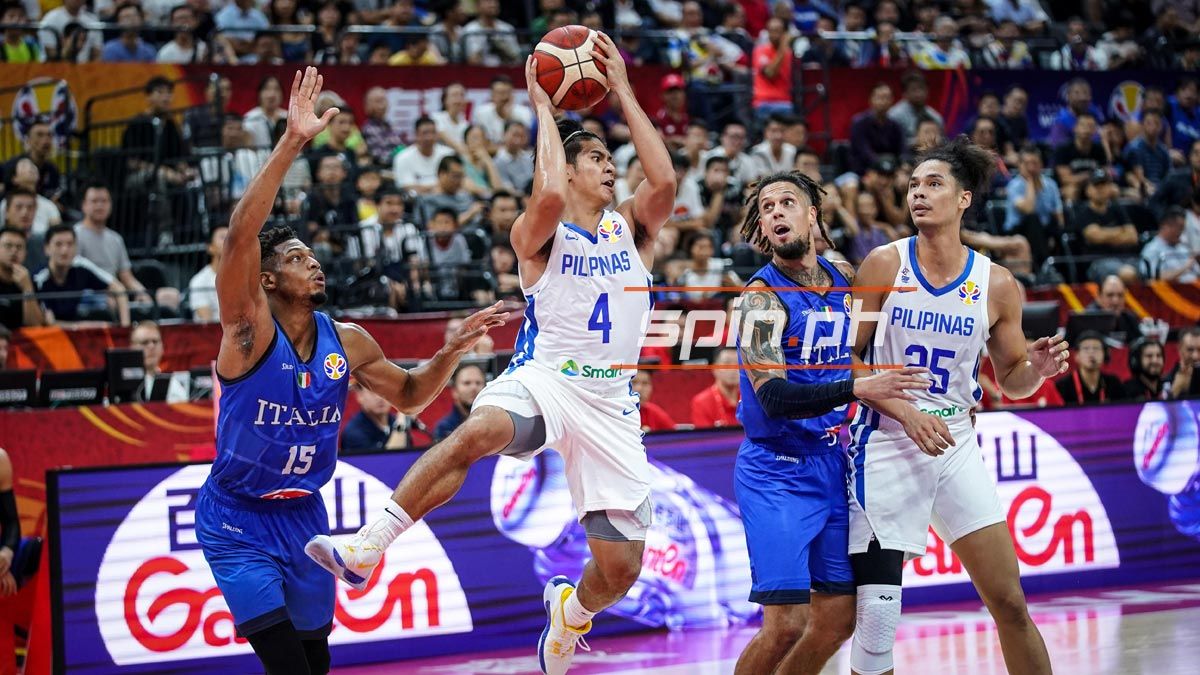 Lassiter and Wright's injuries left RR Pogoy as Gilas' best spot-up shooter and the Italian defense hardly left him open, limiting the TnT star to three shots - and one from three-point distance - in 15 minutes. He finished with two points.
Kiefer Ravena and Paul Lee didn't do any better, going a combined 1-for-8 from beyond the three-point arc. Naturalized player Andray Blatche went 1-of-5.
Was it Italy's defense or was it simply a bad shooting night all around, Lassiter was asked.
"Whatever transpired in the game just didn't look fluid for them. It wasn't really flowing as we would expect. I don't know if it's from [Italy's] defense, if they scouted us well, or if we just couldn't execute.
"I'm sure that if we were able to move it around a little more, probably we'd get better looks," Lassiter said.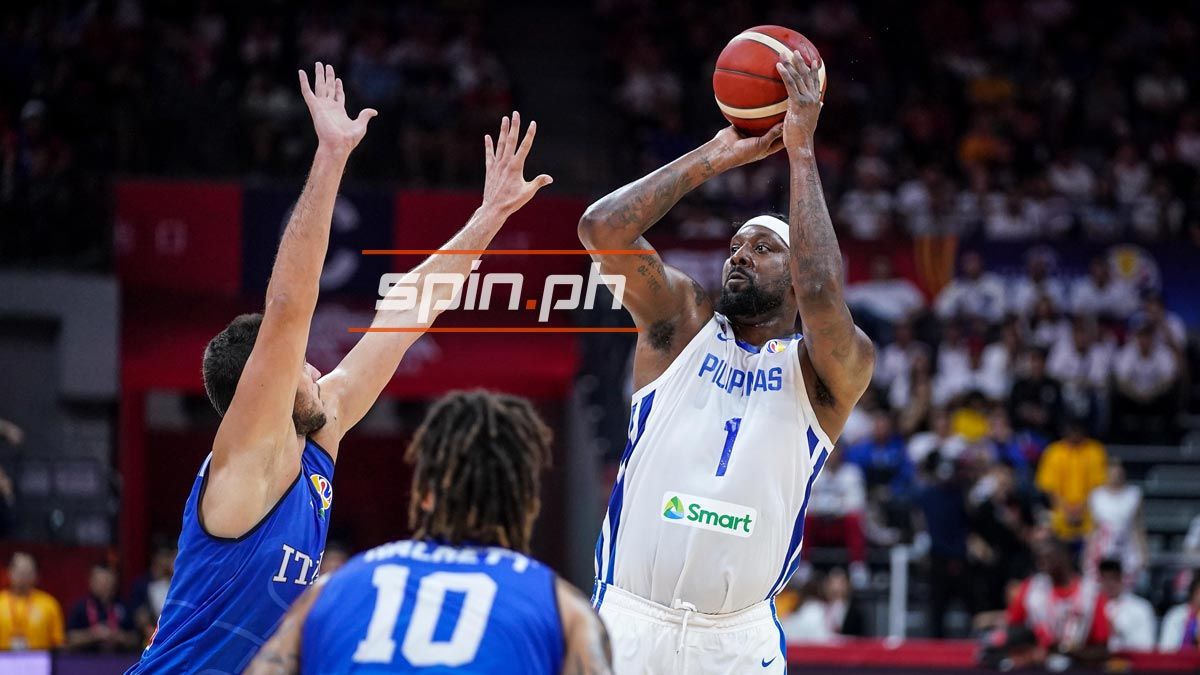 Was there a great urge to step in?
"Yeah, definitely," he smiled. "I just had to settle down, coz it feels like you can do something but you can't. That's the only thing that kinda sucks."
Still, Lassiter has no doubt that the Gilas gunners' shots are bound to fall, beginning in the make-or-break game against world No. 4 Serbia on Monday night at the GBA Sports and Recreation Centre.
It's all a matter of confidence, Lassiter said.
"I feel that if they got one three-pointer, it will keep on falling. t's kinda like when you make a shot and see it go through the ring, it's gonna give you some confidence. So I'm sure when one goes in, then the whole team confidence will gather [momentum] and they'll feel like they keep on shooting," he said.
"They have so much confidence. It's the reason they're on the team. They've shown it through all the [qualifying] windows and I feel that [game against Italy] was a bad night for them," he added.
As for himself, Lassiter said the target is to be able to rejoin the Beermen in the season-ending Governors Cup. He doubts if he'll be healthy in time to join San Miguel in its campaign in the Asia League in Macau.
"If I can play, that would be great," he said.