COUNT Rajko Toroman among those who believe that Kai Sotto has what it takes to be an NBA player some day.
So long as he and his camp make the right decisions.
"One of the tallest Filipinos, he is very talented. He is very young. He has a great future," said the veteran internationalist. "I cannot predict if he can make it to Top 10, [but] he can be first Filipino in [NBA] draft, for sure."
Toroman said the Filipino teenager is special not only because he grew to be 7-foot-2 but also because he's blessed with agility, high basketball IQ, shooting touch, decent dribbling skills and good passing.
"He is extremely talented, he has the IQ, good block shots, good defense, great rebounder, he can dribble, he has perimeter shooting," said the pioneer coach of the Gilas Pilipinas nationa team program.
"With his size and talent - and I hope he improves more and grows muscle - I think he can be a first-round draftee in the future," he added.
Toroman approves of the Sotto family's decision to bring the 16-year old overseas for training, insisting that he won't go far if he stays put in the Philippines.
"There are good big men from the Philippines before, but they weren't able to go a few notches higher because they opted to stay in the Philippines," he said.
Continue reading below ↓
Recommended Videos
"If you want to up your level, you have to be exposed to higher level opponents. I hope it is the path that Kai Sotto is taking now," added the 64 year old coach.
Toroman bared Sotto has gained attention even in his native Serbia, as former Euroleague champion KK Partizan approached him to ask how to contact the family of the youngster.
"Kai Sotto's a very good prospect, a lot of teams from Europe are looking for him, even the biggest team here in Serbia, Partizan, is looking for him. They asked me about him. He is a big prospect and a prize catch," he said.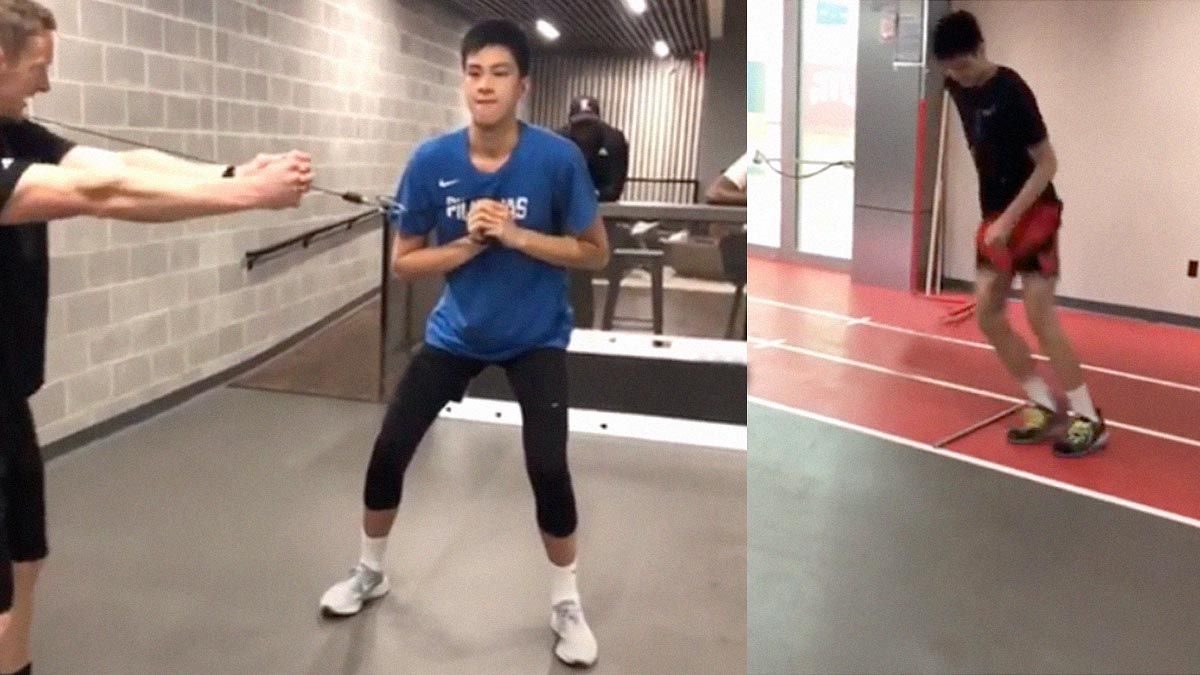 Still, Toroman said it wil all boil down to how the kid develops.
For one, Toroman prefers to see Sotto compete in the US NCAA rather than Europe - a surprise choice considering the coach's basketball roots. He explains.
"For Kai, I think NCAA is the better option than Europe because Filipinos play close to American style of basketball," said the former Jordan national coach.
"But still, Kai and his family should decide the best option they should go. That will definitely shape his future. And future is very bright for the young kid," he said.