JUSTIN Brownlee reiterated his willingness to play for the national team on Monday after attending Gilas Pilipinas practice for the 30th Southeast Asian Games.
Brownlee said he remains very much interested in playing for the Philippines in international competitions, even though there has been no concrete development in his naturalization process in Congress.
"I hope [it happens] soon. Sooner than later," said the American player. "But I'm not sure right now as far as the naturalization is going. It is still pending from what I heard but I'm hoping that the bill can be passed soon."
Gilas Pilipinas coach Tim Cone said he asked Brownlee to attend practice as the team was missing players in Jayson Castro, Matthew Wright, and June Mar Fajardo.
Castro suffered a soleus muscle strain in his right knee, while Wright was absent following the birth of his baby. Fajardo, meanwhile, was present but was in street clothes after suffering an injury in Sunday's game against Meralco.
"I asked Justin to come in and help us out as a favor. He came in and helped us out and joined our practice," Cone said.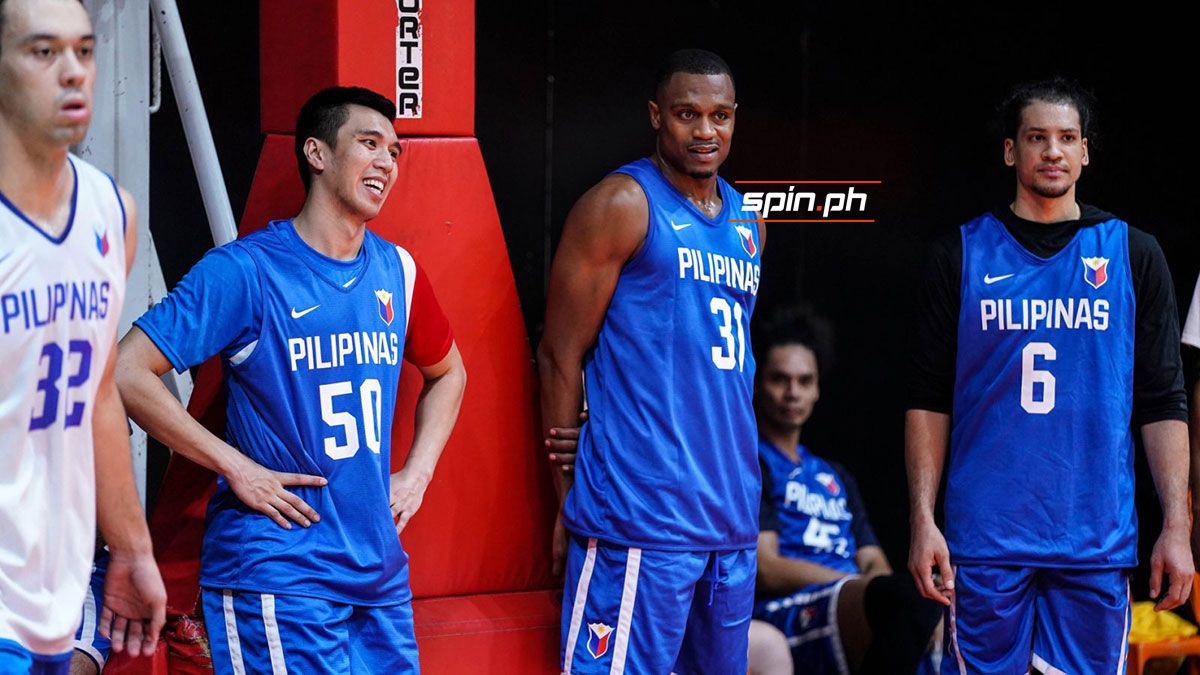 Continue reading below ↓
Recommended Videos
Brownlee wore the blue Pilipinas jersey with the number 31 during the practice, and it immediately gained attention from his fellow players.
"Some nice colors. I like the colors. Hopefully, I can be sporting it one day in a real game," said Brownlee.
Cone, though, said Brownlee's appearance at Gilas practice will most likely be a one-off.
"I asked him because I knew Jayson wouldn't be here and I want to get 15 guys. I wanted to do what I call five-on-five-on-fives. The only problem is, after I asked him to come, I got a text from Matt and he said he couldn't make it and we learned that June Mar not making it so it blew up our five-on-five-on-five. We only had 13 players with Justin," said Cone.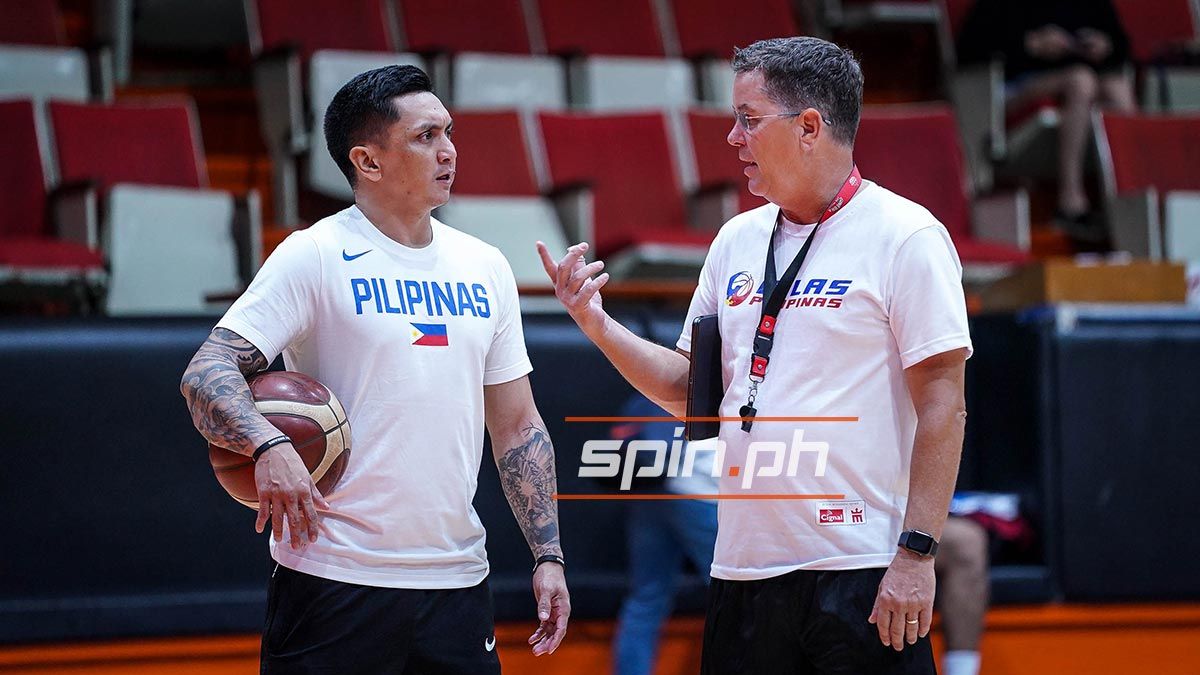 Brownlee said he accepted Cone's invitation without any hesitation.
"Just want to help them the best way I can. Coach Tim invited me and it was an honor to just be invited in practice and being around with these guys. Playing in the PBA, playing against them, and now practicing with them, it's a special moment. It's a lot of talent. I'm hoping they do well in the SEA Games and get the gold medal," said Brownlee.
Brownlee said the atmosphere was great in Gilas practice.
"Everybody has a great attitude. It didn't feel like competing against each other here. Everybody is trying to make each other better and just being positive," said Brownlee.