JUNE Mar Fajardo - all 6-foot-10 of him - easily stands out in a crowd.
But in the 2019 Fiba World Cup in China where towers roamed, he was just another one of those big guys.
It's for that reason that the six-time PBA MVP only had his eyes set on one player - someone who has long been joked as his twin, a lookalike, and easily, a kindred spirit.
We're talking about Serbian center Boban Marjanovic.
"Siya talaga yung excited ako makaharap, sila ni (Nikola) Jokic," he said.
Exactly a year ago, Fajardo didn't just look forward but literally looked up, six inches up to be exact, to Marjanovic, who stood 7-foot-4.
Although Serbia waylaid Gilas by 59 points, 126-67, Fajardo put up a gallant fight against the towering Serbian frontline and tallied eight points, six rebounds, and two assists in 19 minutes of play.
Those numbers were impressive considering he fought tooth-and-nail against Marjanovic, and peers Nikola Jokic, Miroslav Raduljica, and Nikola Milutinov.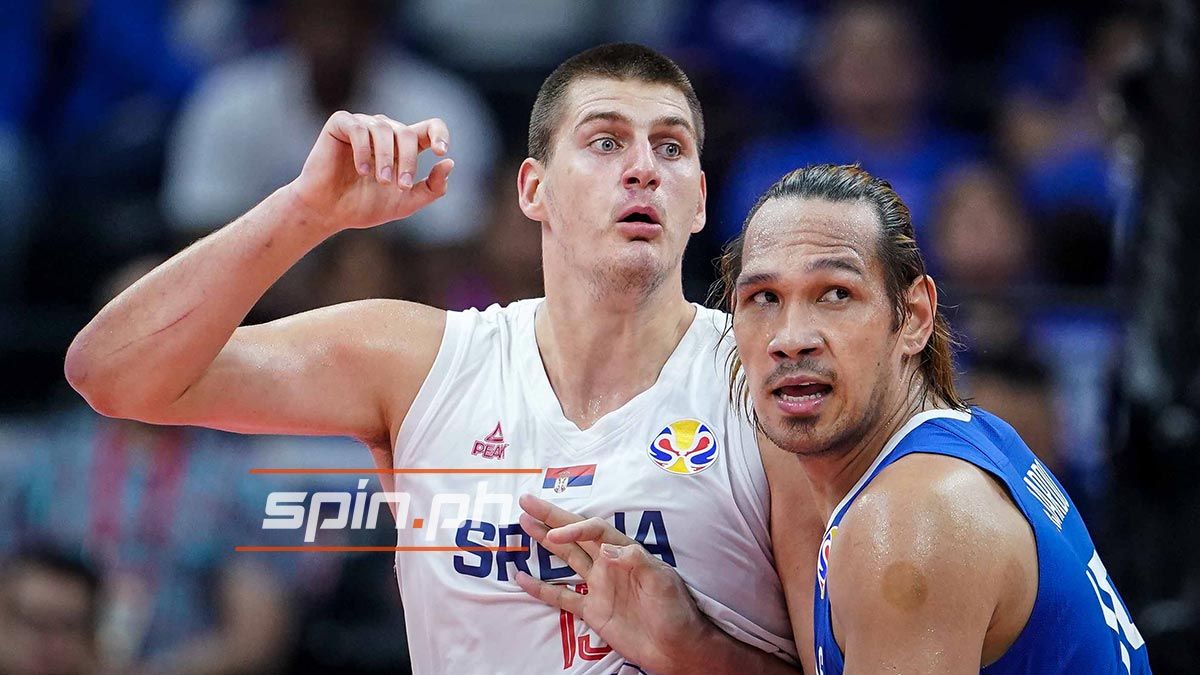 Continue reading below ↓
Recommended Videos
On the other hand, Marjanovic only played 15 minutes but garnered nine points, three assists, two blocks, and one rebound.
Forgettable as the result may be to some, it's a memorable experience for the San Miguel slotman.
"Maganda yung experience ko na makalaban si Boban, si Jokic kasi NBA stars sila eh. Hindi ko makakalimutan yung experience na yun," Fajardo said.
It doesn't mean, though, that he won't change a thing. Of course, he would've wanted to lead the Philippines to the victory and score the upset in Foshan.
Asked what he'd do differently against the Dallas Mavericks center, the Cebuano giant pointed to extending the range on his jumper.
"Yung mga tira sa midrange sana, kasi mahirap silang i-beat pag laging sa loob. Ang lalaki nila eh. Kaya kailangan mas shooter sa midrange, o kung pwede nga sana hanggang sa tres eh," Fajardo chuckled.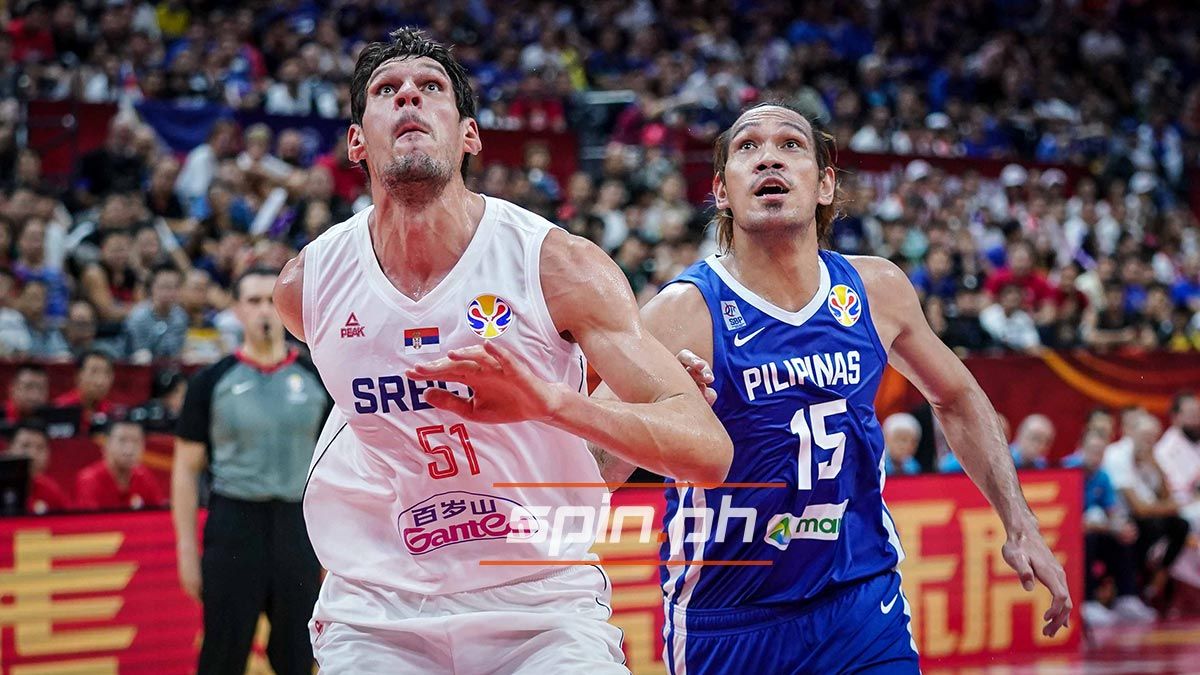 Serbia, a preseason favorite, made it to the quarterfinals of the global hoops tilt but lost to eventual silver medalist Argentina before beating United States in the classification round and downing Czech Republic in the battle for fifth.
The Philippines, on the other hand, floundered from there, losing all of its five games to wind up dead last among 32 countries.
The duel, as well as the subsequent fortunes for their respective nations, only motivates Fajardo to get another crack at Marjanovic, hoping that next time, the result would be different.
"Of course, syempre gusto ko silang makalaban ulit. NBA stars sila eh, so pag may chance, bakit hindi?" he said.