JORDAN Clarkson is not giving up on his bid to suit up for the Philippine national team.
In an interview with CBS Los Angeles' Rahul Lai where he talked about his partnership with fashion designer Chris Stamp, the Fil-American guard of the Los Angeles Lakers bared there's one other jersey he's raring to wear, and it's one adorned with the Philippine flag.
"We're going to make playing for the Filipino national team happen," said the 6-foot-5 guard, who has visited the country a couple of times and has even previously worked out with Gilas Pilipinas.
"It just comes with time and being able to connect with those people. I feel all the support and love they had throughout my years in the NBA, so I'm still trying to do well for them and, hopefully, be able to put on for my country," Clarkson added.
It's easier said than done, however.
ADVERTISEMENT - CONTINUE READING BELOW ↓
Two huge obstacles remain in the way of the 24-year-old guard, who is just rounding out the first season of a four-year, $50-million contract with the Lakers.
Granting the Samahang Basketbol ng Pilipinas (SBP) secures the Lakers' approval for Clarkson's Gilas stint, the cage body headed by Al Panlilio still needs to secure an insurance for that $50M contract, a cost that could run in the millions of pesos.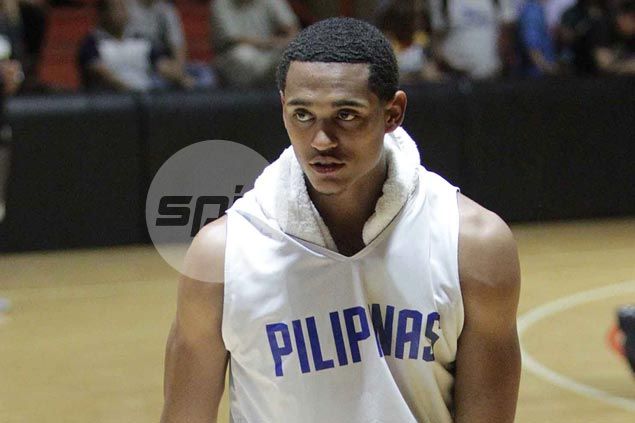 ADVERTISEMENT - CONTINUE READING BELOW ↓
There is also the issue with the Fiba clearance that Gilas must secure to enable Clarkson to play as a homegrown player for Gilas.
The SBP has claimed Clarkson has secured a Philippine passport at age 12, and is therefore eligible to play as a local, but that claim has to be cleared with Fiba which didn't budge the first time the Philippines tried to enlist the Lakers guard for the 2015 Fiba Asia championship.
With no Fiba clearance, Clarkson can only play as a naturalized player for Gilas, a spot that Andray Blatche currently holds.
[See Blatche commits to play for Gilas in Seab championships]
In his third year in the NBA, Clarkson is averaging 14.7 points, 3 rebounds and 2.6 assists in 29.2 minutes off the bench under new coach Luke Walton.
And since Magic Johnson and Rob Pelinka took over the team's affairs, Clarkson has been one of the team's bright spots, averaging 19 points for the entire month of March, including a career-high 35 points last March 24.
ADVERTISEMENT - CONTINUE READING BELOW ↓