JOE Devance is starting to be addressed 'Coach Joe' in Gilas Pilipinas' practices for the 2019 Southeast Asian Games and he's beginning to like the sound of it.
"They are calling me Coach Joe ever since coach Tim asked me, they found out, and stuff like that," said Devance. "They are like 'Hey, coach Joe, what should we be doing,' I kinda joke around with the guys like, 'Where's my whistle. I'm going to put them on a line.'"
Turning serious, Devance said he is honored to be named one of the assistant coaches of Cone with Gilas Pilipinas, seeing it as a once-in-a-lifetime moment even though he has not retired from competitive basketball.
"I'm really going to cherish this time. I don't know if I'll have an opportunity to do this again so just have to have fun with it and remember this time," said Devance.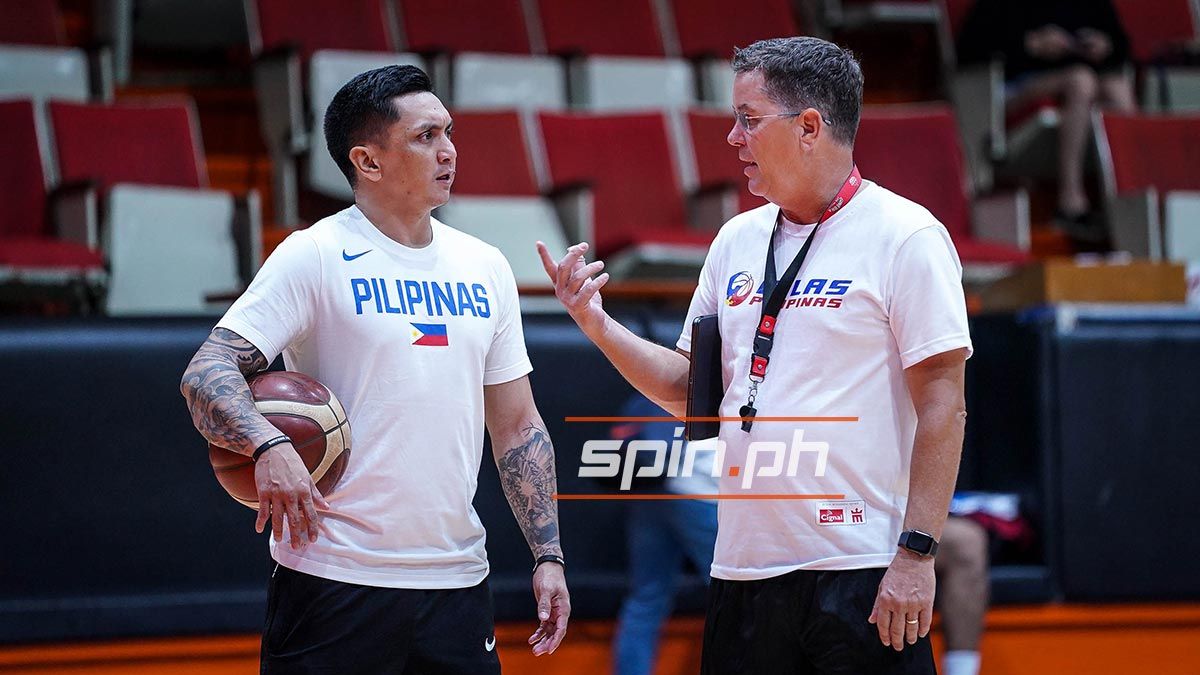 Continue reading below ↓
Recommended Videos
Devance admitted going into coaching upon his retirement has crossed his mind, but he has not given it a serious thought since his focus is on recovering from the foot injury that has sidelined him this conference.
"It crossed my mind every once in a while. I was so focused on recovering from an injury or winning this championship, I haven't really thought about coaching as much like after I retire soon or something like that, trying to win a championship, and thinking about what I'm going to do after retirement."
"But it has crossed my mind though," said Devance.
Devance admitted he was surprised when Cone offered him to be part of his staff as someone who can help teach his fellow players the intricacies of the Ginebra coach's system.
"I was shocked when he asked me. At first, I thought he was playing like, 'Yeah right coach, shut up. You are just playing.' But he was serious and it's a great honor to be a part of something that means so much to the country," Devance said.
"I've always wanted to represent the country. I just thought it was going to be as a player, and not as a coach. But nonetheless, it's very exciting and I'm honored to be part of this team," said Devance.
Devance vowed to do everything as an assistant coach to help Gilas in its bid to win the SEA Games gold medal.
"I'm an everything coach – offense, defense, life coach. I'm here to be a real extension of coach Tim. I know it's just as much as probably even more than the other assistant coaches but don't tell them that. But I do know the system the best. I'm just being an extension of him," said Devance.