FOSHAN, China — Gilas Pilipinas started tentatively against a sharp, hot-shooting Italy and paid dearly, dropping a 62-108 defeat in a disappointing debut in the 2019 Fiba World Cup at the GBA Sports and Recreation Arena on Saturday night.
The Filipinos made just four of 13 shots in the first quarter and Danilo Gallinari and Co. pounced on every single error they made to the horror of a crowd led by President Duterte, who predicted a lopsided game and ended up witnessing one.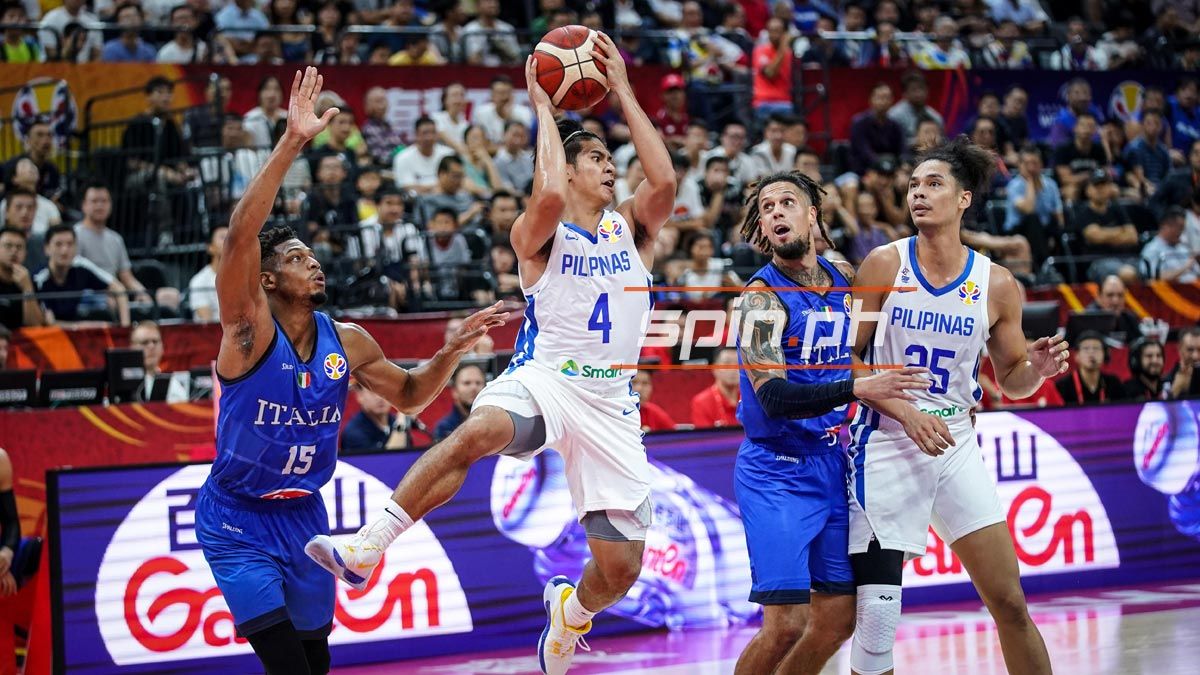 Ultra-sharp with their passing and execution and rarely missing an open shot from long range, the Azzurri put on a veritable clinic on how an international game should be played.
Continue reading below ↓
Recommended Videos
Consequently, they put one foot inside the door of the second round while leaving the Filipinos with the formidable task of winning their last two games in Group D against Angola and consensus tournament favorite Serbia to advance.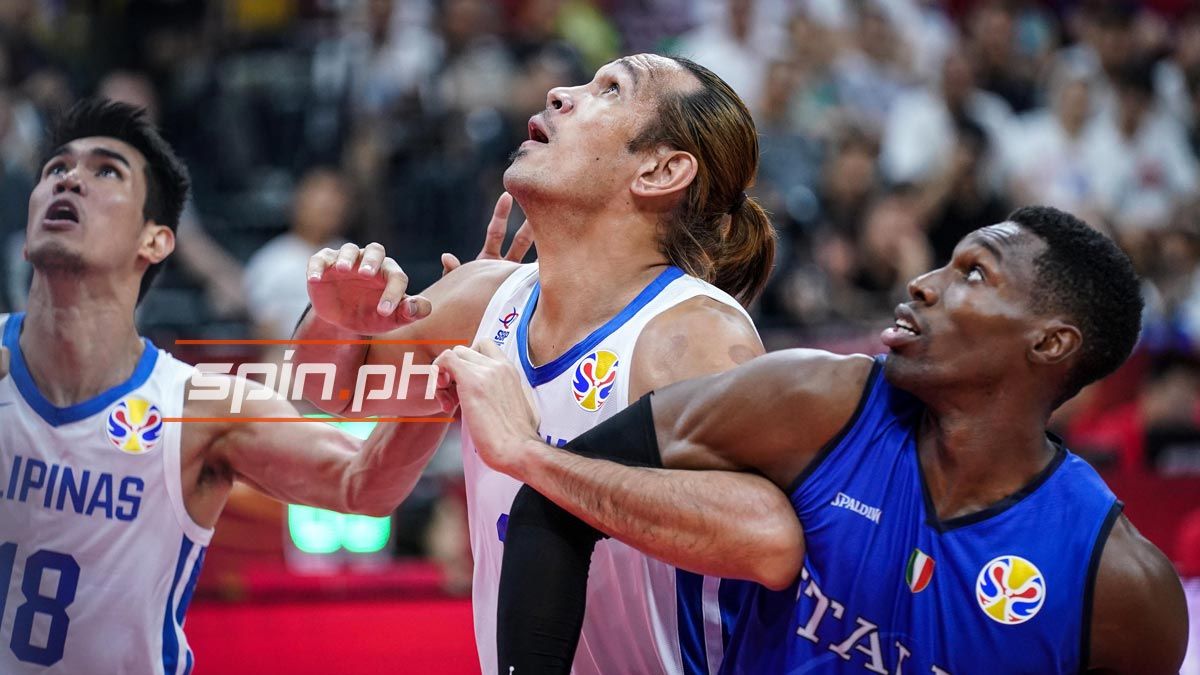 The game was all but over after the first quarter, when the Filipinos made just four of 13 shots and turned the ball over eight times while allowing an Italy starting unit led by Marco Belinelli, Luigi Datome and Gallinari to make all but three of its first 18 shots.
An alley-oop dunk on a fastbeak by Awudu Abass put the exclamation point to the rout, 98-48, with 3:45 minutes remaining.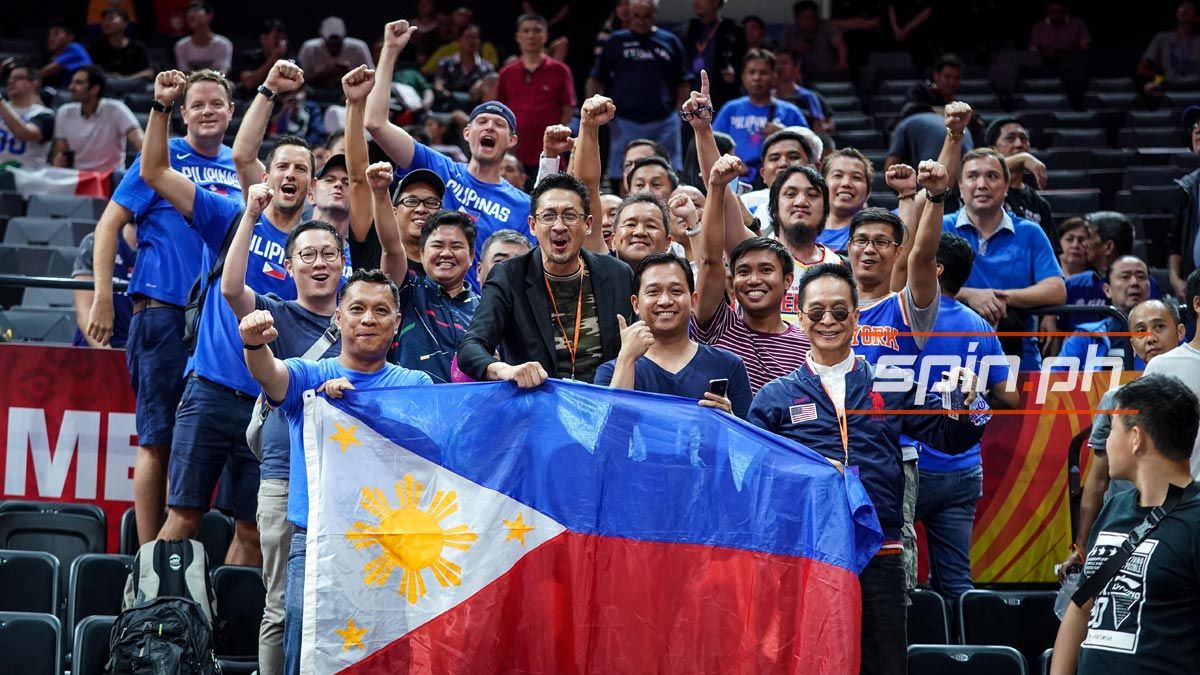 "We came to this game knowing we were the underdogs but we would've wanted to play it in a better way and even if we lost we would've wanted to play better," said Gilas coach Yeng Guiao.
"Our problem was we fed their runs with their own turnovers," Guiao added.
Ironically, the two youngest players in the team – CJ Perez and Robert Bolick – turned out to be the saving grace for the overmatched Filipinos, who trailed by as much as 52 points, the last at 102-50.
Italy ended up making 15 of 31 three-pointers for a high 48 percent clip compared to Gilas' 3-for-23 clip.
The Filipinos also turned the ball over 23 times.
The scores:
Italy 108 - Datome 17, Della Valle 17, Gallinari 16, Belinelli 9, Tessitori 9, Biligha 8, Brooks 8, Hackett 7, Filloy 7, Abass 2, Vitali 2.
Gilas Pilipinas 62 - Perez 15, Blatche 15, Fajardo 9, Bolick 6, Ravena 5, Rosario 2, Almazan 2, Aguilar 2, Pogoy 2, Lee 2, Barroca 2, Norwood 0.
Quarterscores: 37-8; 62-24; 85-39; 108-62