WHILE past Philippine coaches, among them Tim Cone and the late Ron Jacobs, focused on beating China to regain Asian basketball supremacy, there's one lone voice in the wilderness whose fixation was to see the Philippines solve the South Korea puzzle.
The man happens to be veteran mentor Joe Lipa, who, like other Filipinos coaches over the past decade, also had to go through the trauma of the so-called Korean jinx.
Believe us when we say that what Lipa has to say is worth a listen.
Years before Gilas Pilipinas' breakthrough win over Korea in the 2013 Fiba Asia semifinals in Manila, the man famous for his expression 'pongala-ngala' and his all-amateur team bannered by Allan Caidic, Samboy Lim, Alvin Patrimonio, Jojo Lastimosa, Jerry Codinera, Ronnie Magsanoc, Glenn Capacio, Eric Altamirano and Dindo Pumaren came oh so close to slaying Korea right on their home floor in Seoul during the 1986 Asian Games.
The Filipinos rallied from as much as a 21-point deficit in their Asiad semifinal match and were on the cusp of wresting the lead in the dying seconds when Caidic scored on a two-on-one fastbreak, only to be called for a contentious charging foul against Korean star player Hur Jae.
Continue reading below ↓
Recommended Videos
That proved to be the turning point as Korea escaped with a 103-102 win before losing to a Gong Luming-led China side in the gold-medal match. Lipa and Co. settled for the bronze - the last all-amateur team to medal in Asiad basketball.
Incidentally, Hur was the coach of the Korean team that beat Gilas, 118-86, in the quarterfinals of the Fiba Asia Cup in Beirut last week.
[See KOREANOVELA: As heartbreaking as Gilas loss to Korea was, it wasn't even the worst. Not even close]
No wonder then that Lipa has always been fascinated with the way the Koreans play the game, a style efficient enough for them to stay as a major basketball power in the region (Korea went on to finish third behind Australia and Iran in Beirut).
Like androids, the Koreans move around and shoot the ball with admirable precision that's almost mechanical in nature, something which Lipa stressed is ingrained in their discipline both as a people and as a nation.
"Their culture as a nation and culture as individuals is reflected in the way they play. They hate to lose and they have their own philosophy of playing the game. They are well disciplined in terms of playing," Lipa shared to SPIN.ph, which had to beg him to speak up after initially begging off lest "sabihin pang nagyayabang tayo."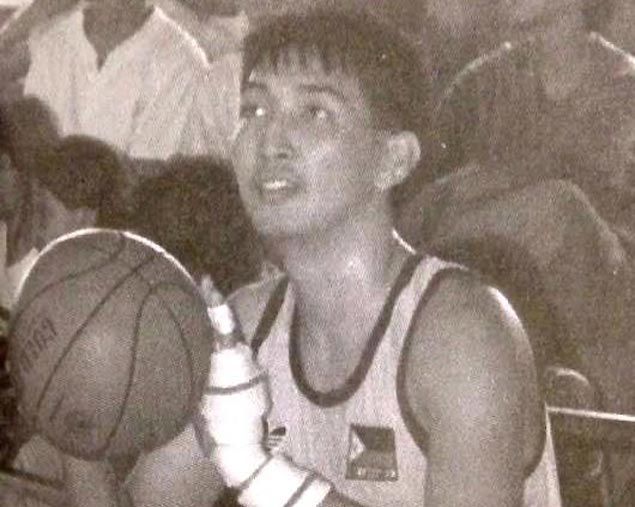 Now a consultant with Kia Picanto in the PBA, the multi-titled coach admitted failing to watch how Korea blasted Gilas in Beirut. He didn't have to.
Lipa knew all along that it will take something special – apart from 'PUSO – for the Filipinos to finally master their Korean counterparts.
"For you to beat South Korea, you have to have a different philosophy," said Lipa without elaborating.
More than its dreaded outside shooting, the former national coach said Korea's discipline, both in training and playing, are what make them always a very dangerous team even without the ceiling which China enjoys or the heft and built which Middle East countries possess.
"Shooting is part of basketball, okay? The team which shoots the most wins the game. But it's in the discipline and the will to win that make the difference," said the only man to ever steer the University of the Philippines to a UAAP men's varsity title in 1986.
"Their culture as players and the way they train, it's just entirely different. Ibang-iba," he added.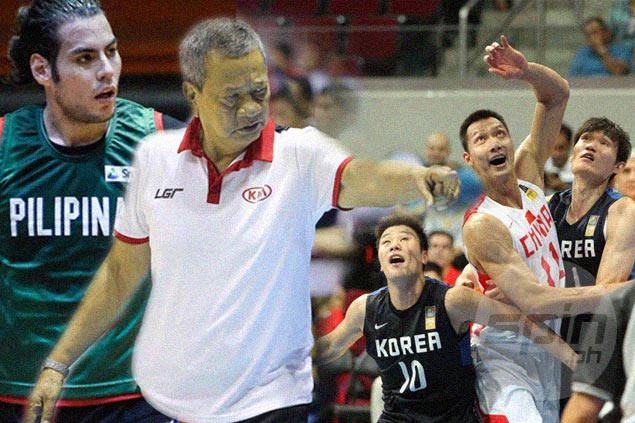 He was actually so mesmerized with Korean basketball that during his time as head coach of the Ateneo Blue Eagles team from 1999 to 2001, he had his UAAP squad set up its training camp in Korea instead of Las Vegas or any other part of the US.
"I insisted that the Ateneo team go to Korea instead of other countries because I like to see their culture. I like to see their culture as a nation and their culture as players," recalled Lipa in his deep, baritone voice.
Despite the controversial 1986 result, Lipa is convinced that he once 'beat' Korea.
"Tinalo ko naman ang Korea, e," stressed Lipa, very much convinced the Filipinos deserved to be in the finals against China, which eventually won the gold.
Several more Philippine heartbreaks against Korea would follow later, but Lipa still believes the Filipinos are an ideal match for Korea and could enjoy as much success as the Koreans did against China, Iran, or even New Zealand, which it beat in the battle for third place, 80-71, on Sunday at the close of the Asian showpiece, where Gilas finished at seventh place.
"Koreans have the same physique as we are and we're almost of equal height. China always has the advantage in heft and height over us, but Korea, we're always on equal footing when it comes to physical attributes," he pointed out.
"It's only in philosophy and in culture that spell the difference."