CHICAGO - Like street litter washed away by a pouring rain, all the challenges our men's basketball team faced in Cambodia had quickly vanished.
It's amazing what a gold medal does. And it's so comforting how winning sanitizes all manner of bad odors.
That' why I cringed when I heard our coaches complain. Not that I wasn't sympathetic, but I was worried that crying incessantly, and making sure the media heard it, would make those obstacles look like premeditated excuses for failure.
In the end, the problems did not outweigh the solutions and an entire nation is both grateful and ecstatic that coach Chot Reyes and his staff figured it out.
This victory, at least temporarily, should put a duct tape in the mouths of coach Chot's critics, mine included.
In perhaps his best overseas coaching adventure yet, Reyes overcame multiple star players' absences and lack of practice time to recapture our SEA Games gold medal that Indonesia borrowed last year.
ADVERTISEMENT - CONTINUE READING BELOW ↓
WHEN THE DOUBTS ABOUT HIS ABILITY TO COACH GILAS GREW HIS BELIEF ONLY GOT STRONGER.
And after he thoroughly out-coached an ethics-challenged nemesis, Chot showed grace by resisting the urge to return a taunt to a defeated opponent when he could have had.
Take a bow, coach Chot Reyes.
And you, too, Tim Cone, whose defensive scheme was the instrument behind Cambodia's horrid 41 percent shooting from the field (26-of-62) and 21 percent from 3 (4-of-29).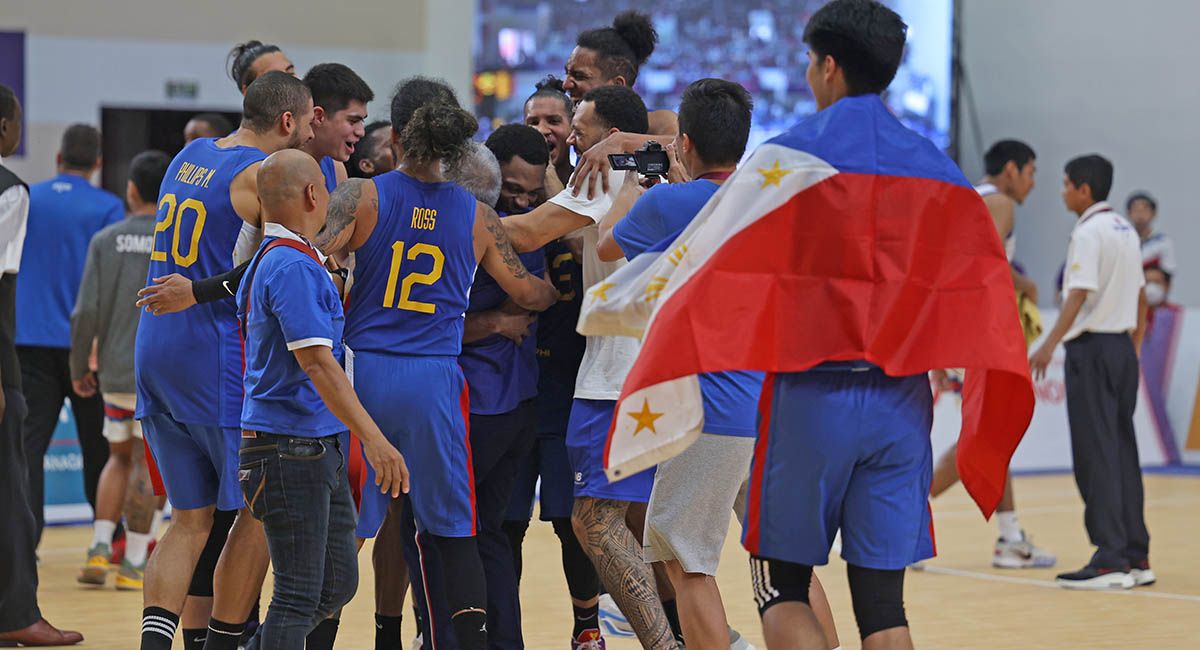 Thanks to Cone's sets, Darrin Dorsey was held to 17 points on 4-for-14 shooting while Pridgett Sayeedalcabir struggled with just 13 points on 6-for-18 from the field.
"Congratulations to Gilas and coaches," SBP president Al Panlilio said in a statement. "The whole team showed a lot of composure and clearly demonstrated what playing for the country really means - Puso!!!"
Brandon Ganuelas-Rosser was inarguably the most efficient Gilas on that slippery floor, hatching nine points and six rebounds in just 16 minutes and 13 seconds of play under adverse conditions.
"Hot!!! We'd literally be soaking wet from sweat before the game even started," he told me via text message.
Well, it was well worth the trouble, and so satisfying to accomplish the feat against worthy opponents that had solid US NCAA credentials but sadly did not possess the sportsmanship that could have complimented their talents.
UNITED THEY STOOD.
It took a village to take down Cambodia's naturalized players-laden roster and there's a long list of heroes on the Gilas side.
ADVERTISEMENT - CONTINUE READING BELOW ↓
There was Chris Newsome, who drained 16 points on 7-of-12 shooting in a turnover-free performance at the point guard position that netted four assists.
Justin Brownlee was huge, too, with 23 points, 7 rebounds and four assists while helping anchor the defense.
And then CJ Perez came up with a big 3 that ended an 8-0 run by Cambodia, which stormed back to within 59-64 in the final 6:46 of play.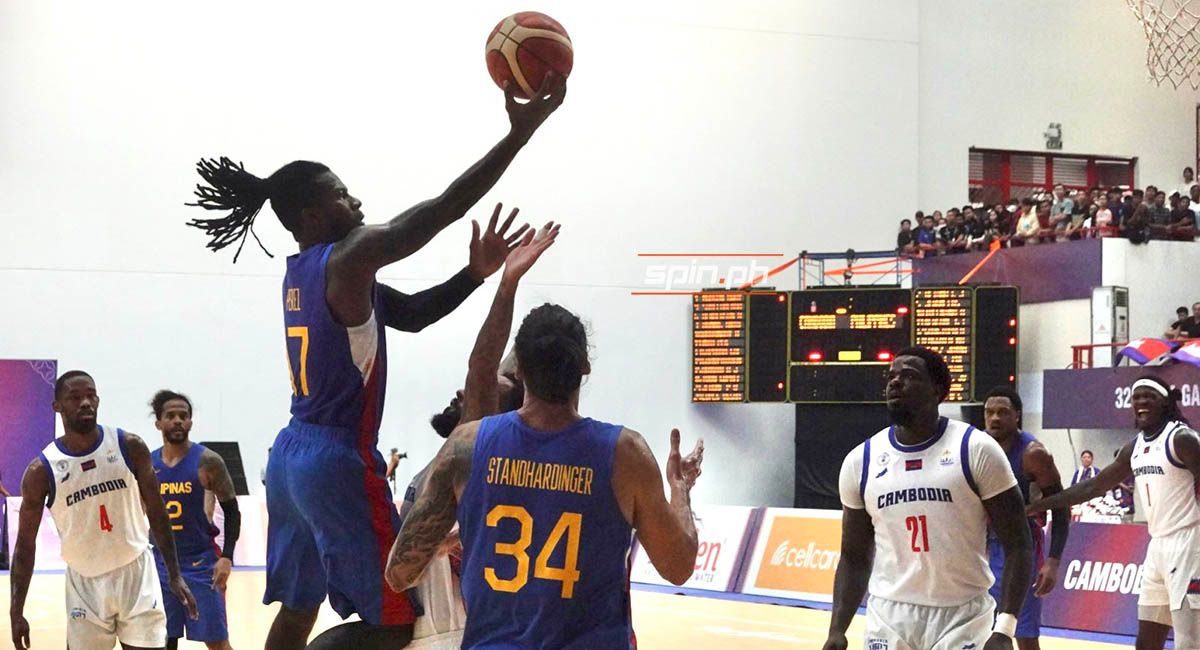 ADVERTISEMENT - CONTINUE READING BELOW ↓
While Cambodia utilized only six players, all hired guns, coach Chot fielded all of his 11 available players (Calvin Oftana was ruled out with an injury) as Gilas came in waves and with fresher legs that won the tight race.
Coaches are hired to be fired.
For now, though, Chot Reyes is definitely a keeper.
Get more of the latest sports news & updates on SPIN.ph