TRAVERSING the world in his near three-decade run as a basketball coach, Rajko Toroman said he found Filipino players unique.
His explanation?
"Passion for basketball," he told Coaches Unfiltered.
"(Filipinos) like basketball. I always said why Chinese players are not successful despite the population, the talent, the skills, and everything - it's because they don't have passion. Filipino players have passion."
The Serbian knows what he's talking about, having worked with Filipino players since he handled the Smart Gilas team in 2009. He continued to work in the PBA for Petron Blaze (now-San Miguel) and Barako Bull until 2013.
Now the Indonesia coach, Toroman said the Philippine team he faced in the 30th Southeast Asian Games last year and in the first window of the 2021 Fiba Asia Cup qualifiers last February has unearthed more talent.
"Filipino players are very athletic," said the Indonesian national team mentor.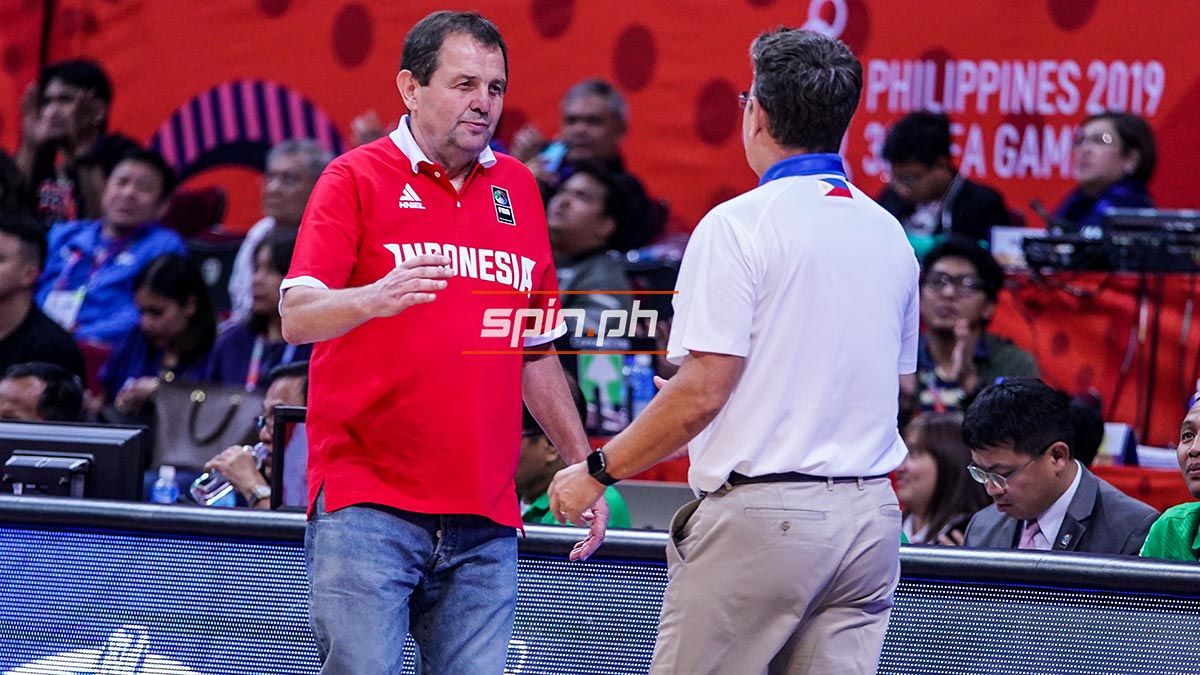 Continue reading below ↓
Recommended Videos
"When I saw your team in Jakarta, they are flying and that's amazing. I haven't seen for a long time players who are that athletic like Filipino players. They have everything now and I didn't see that they have now some small-size point guards like (LA) Tenorio, but they also have guards like Thirdy Ravena and Kiefer Ravena who are a little bit stronger and more athletic than the players before."
It also helps that the level of coaching in the collegiate scene is now on par with that in the pro ranks, the Serbian coach said.
"It will be interesting for you that in a clinic that I gave in Indonesia, I said that if you're going to improve, we have to work like the Philippines and put some of our good coaches in the collegiate teams because that's the point: the collegiate competitions count," he said.
Tab Baldwin, who is a former Gilas Pilipinas head coach and the current Samahang Basketbol ng Pilipinas (SBP) program director, calls the shots for Ateneo, taking over the post left by Meralco coach Norman Black.

Olsen Racela, who interestingly served as head coach for Petron with Toroman, is now holding the Far Eastern University post.

Veteran mentor Derrick Pumaren has just returned to La Salle, while his brother, Adamson coach Franz Pumaren, boasts stints as the head coach for Air21 and GlobalPort.

University of the Philippines mentor Bo Perasol was previously at the helm for Powerade, while San Beda head coach Boyet Fernandez steered Sta. Lucia to a championship.

Having those top coaches will benefit Philippine basketball, Toroman said.
"All these guys who are working in the PBA, they are now in collegiate basketball and the players from ages 18 to 22-years-old, if they have a good coach, they will be ready for draft and they will be ready to take a big role in a PBA team," he said.
Taking all these into consideration, Toroman believes it's only a matter of time before the Philippines punches above its weight in international basketball.
"I really think that the athletic possibilities, skills, and shooting possibilities of the Filipino players in the future will give them a lot of good results," he said. "And there's a lot of players who are coming that are good, who are athletic, and with a good import, they can make a really good result."