GILAS Pilipinas coach Tim Cone paid tribute to the Ginebra trio of Scottie Thompson, Arth Dela Cruz, and Greg Slaughter for helping in the national team's buildup for the 30th Southeast Asian Games.
Thompson, Dela Cruz, and Slaughter were among six Ginebra players named by Cone to the 15-man national pool for the men's basketball tournament, before the three were cut when the final roster was announced on Friday.
Cone said the real intention of bringing in all these Ginebra players to the pool is to help the other players learn the system, and not necessarily to be included in the final roster for the SEA Games.
"I tried to explain in the beginning that we will add six Ginebra players to the pool and help the coaching staff model and coach the other players into the system," said Cone. "And Art and Scottie and, to a lesser extent, Greg, really did that for us. Greg got injured of course. They really did that."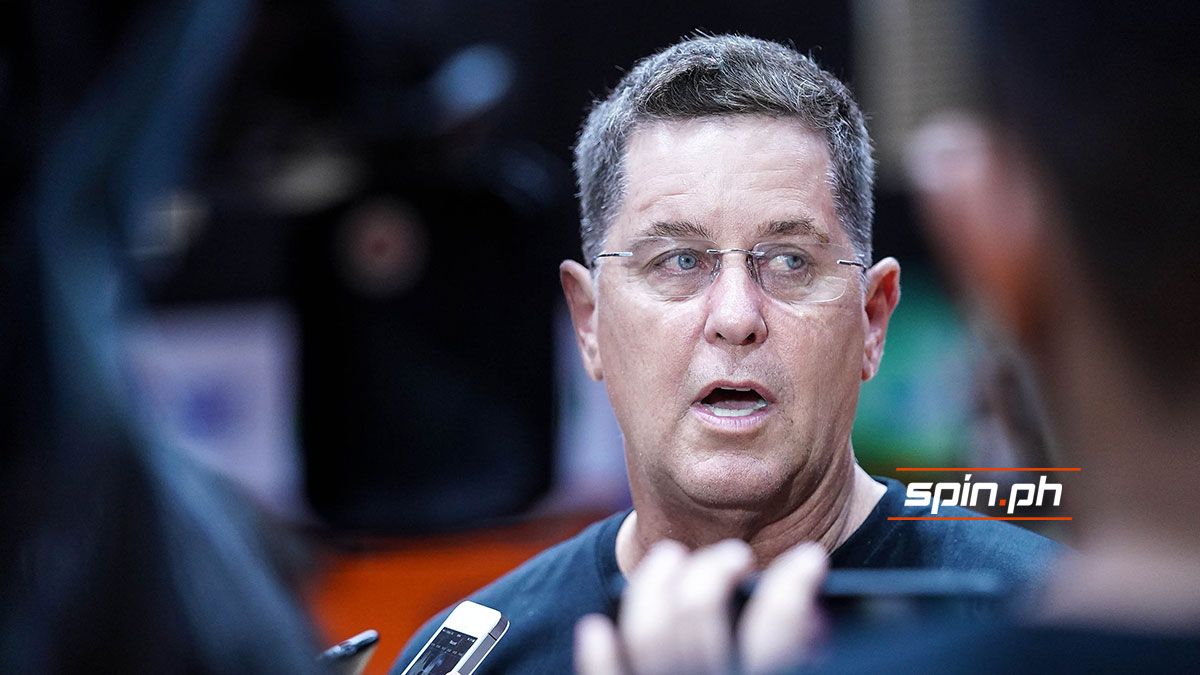 Continue reading below ↓
Recommended Videos
Cone, however, said Slaughter remains in contention for a spot in the final 12 of Gilas Pilipinas if he can prove that he is healthy enough to play in the SEA Games beginning on December 4 against Singapore at the Mall of Asia Arena.
Despite missing out on the Final 12, Cone said the three did a great service to the country.
"Basically, unless we have an injury or something, they've done their job. They've done their contribution to the country. It's a great sacrifice to come in there, do the work, and not be able to play. But Art and Scottie were incredibly unselfish and great guys," said Cone.