KEN Tuffin has certainly made the most of the basketball down time amid the global COVID-19 pandemic.
While Philippine basketball was at a standstill, the Fil-Kiwi forward of Far Eastern University headed to New Zealand to play for the Taranaki Mountainairs in the NBL.
Not only did Tuffin stay active, the 6-foot-4 forward also played well enough in his league debut to attract attention from Basketball New Zealand.
Tuffin was one of 10 new faces added to the Tall Blacks pool, putting him in consideration for a call-up for the Tokyo Olympic qualifiers and the Commonwealth Games.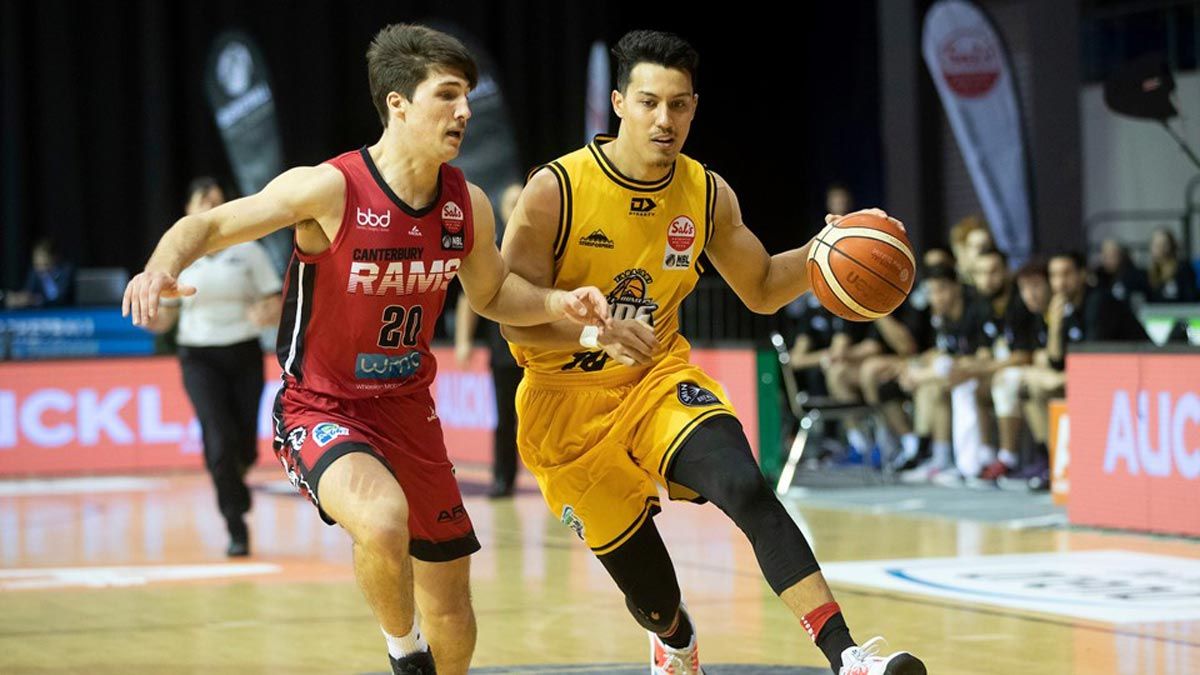 So has the Philippine national team lost a promising player to New Zealand?
Continue reading below ↓
Recommended Videos
Not yet.
True, world basketball governing body Fiba bars players from representing more than one country - a rule that generally applies to dual citizens and naturalized players.
That only means a player that played for one country in a Fiba-sanctioned tournament can no longer switch allegiance thereafter.
However, the Samahang Basketbol ng Pilipinas (SBP) said that rule only applies to a player who has actually played for one country.
Simply put, placing one player in a pool is not enough to gain the rights on a player.
"I would like to think that you lose the 'basketball citizenship' of a player only if he plays for another country," said SBP executive director Sonny Barrios.
"Remember, Tuffin was already placed by Gilas in its '23 for 2023' pool. But that didn't stop Basketball New Zealand from putting him in its pool," Barrios added.
Barrios, however, said that if Gilas program director Tab Baldwin feels Tuffin can be an asset for the national team, he should act fast to secure the latter's rights.
"We should take a good look at him before he becomes a permanent player of New Zealand," said the former PBA commissioner.