FOSHAN, CHINA - The morning after Gilas Pilipinas' 46-point loss to Italy, national coach Yeng Guiao and his boys did not even have the time to mope.
With a game against powerhouse Serbia that could make or break its Fiba World Cup bid set on Sunday night, Gilas basically has 36 hours to shake off the stigma of a 108-62 loss to Italy while getting ready for a team ranked either No. 3 or 4 ranked team, depending on which list you believe in.
That should be quite a task, considering that the confidence this Gilas team has painstakingly built in a month of intense training and tuneup games has gone out the window in a game where the Filipinos looked as disoriented as drunk sailors in an Ermita joint while the Italians couldn't seem to do anything wrong.
Guiao and his boys are beaten but unbowed.
"We cannot allow ourselves to be defined by one bad game," said Guiao on Sunday morning, when the team cancelled a 12:30 p.m. practice and instead spent the morning on meetings and film viewing at The Hilton Foshan where all four teams in Group D are billeted.
"There's still games left. We need to pick up the pieces and put everything together to play a better game against Serbia," Guiao added. "We look forward to playing Serbia, having made the corrections from the last game."
Continue reading below ↓
Recommended Videos
Guiao, however, is also under no illusion that it will be easy, having seen Serbia tear Angola apart, 105-59, on Saturday to open a tournament where it is billed as the consensus favorite in the absence of Team USA's top stars, even if its coach becomes irritable each time he's asked about it here.
If Gilas fell apart in the face of Italy's crisp passing and fiery shooting, Guiao expects to see double that from the Serbians, who made 65 percent of their three-point shots against Angola (13-of-20) and looked fearsome even with Nikola Jokic playing just 22 minutes and Boban Marjanovic just 24.
"That's a big worry, especially with Jokic and their other bigs also capable of shooting anywhere from the floor," Guiao said. "We had the problem with Italy so that's probably the same problem we'll have with Serbia, or even worse."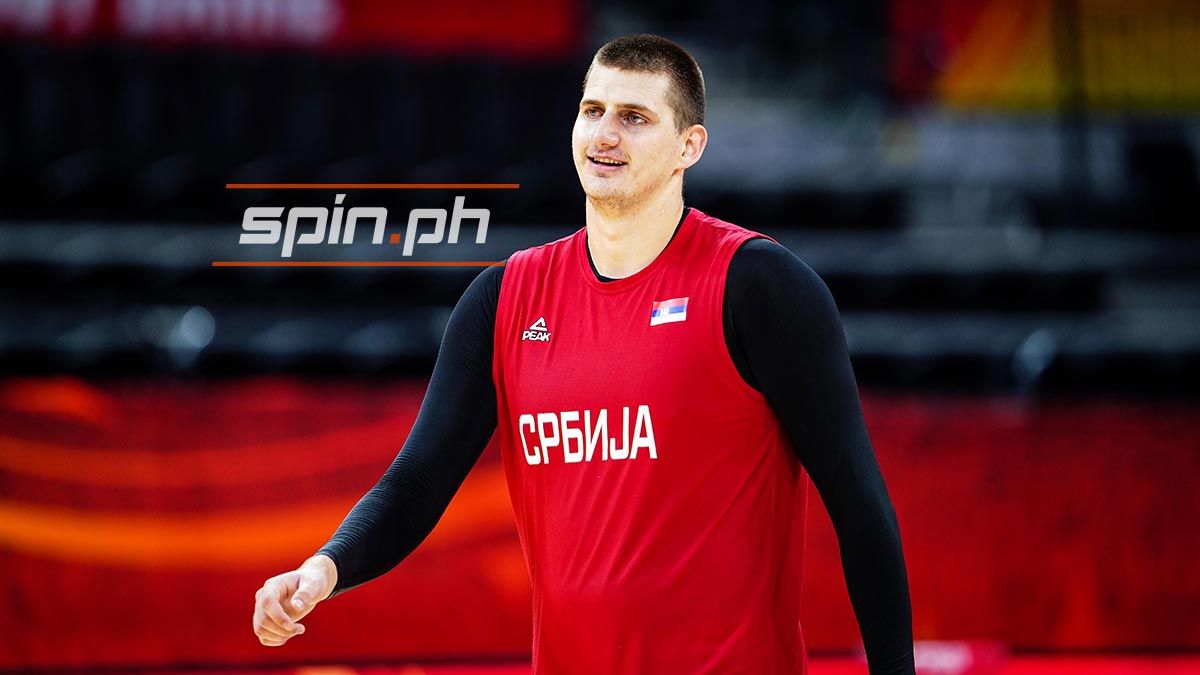 Gilas guard Kiefer Ravena said: "We'll be playing the No. 2 or 3 team in the world. We just have to move on, forget about this loss, and focus on the next game."
As big a problem Serbia is, Guiao and his troops face the tougher task of picking up the pieces after that horror defeat at the hands of Italy where the Filipinos turned the ball over 23 times - including eight in the first quarter - and missed their first 18 three-point shots before finally making three at garbage time.
How?
Before they can rediscover their game, Guiao said they will have to regain their identity. This group was scrappy, irreverent and relentless in the the final two games of the qualifiers to punch a ticket to the World Cup; it was soft and unsure of itself in the emphatic defeat at the hands of the Azzuri.
"We were shell-shocked in our first game. We just try to be positive, be of encouragement to each other," said Guiao. "Against Serbia, we just want to play with our usual heart."