NATIONAL coach Yeng Guiao fired back at the Jordan coach who accused him of cursing and name-calling, saying he simply got fed up with the 'dirty plays' of the visiting team in an ill-tempered tuneup game on Wednesday night.
"I didn't get angry out of the blue," he said a day after Team Pilipinas' friendly against Jordan was called off with six minutes left following a shouting match between Guiao and counterpart Joey Stiebing.
Guiao spoke on Thursday to answer accusations by Stiebing that he cursed Jordan's players and called them names in the course of a tuneup at the Meralco gym that was marred by highly physical play and heated altercations.
"I'm disappointed from a coaching standpoint when an opposing coach curses your players," Stiebing told reporters after Jordan decided hot to finish the match.
Guiao, however, said he only got angry because Jordan's players 'were clearly roughing us up.'
The veteran coach cited the two instances where he talked to Jordan's players, both times after Team Pilipinas players got hurt. The first one involved Christian Standhardinger; the second one Scottie Thompson.
"The first incident was a takedown on Christian. Second motion, elbow on his back, totally unnecessary," Guiao said. "I said to the player, 'Don't take him down.' He said something to me, we had an exchange.
Continue reading below ↓
Recommended Videos
"Second incident, Scottie was just playing defense, the referee called a foul, and the Jordan player threw the ball at him. I told him, 'Hey, that's unnecessary. Why did you do that? He answered back and the (Jordan) coach got involved.
"So my anger was not without reason. I cursed his players because they were hurting my players. I think that if they play that way, I got the right to be angry."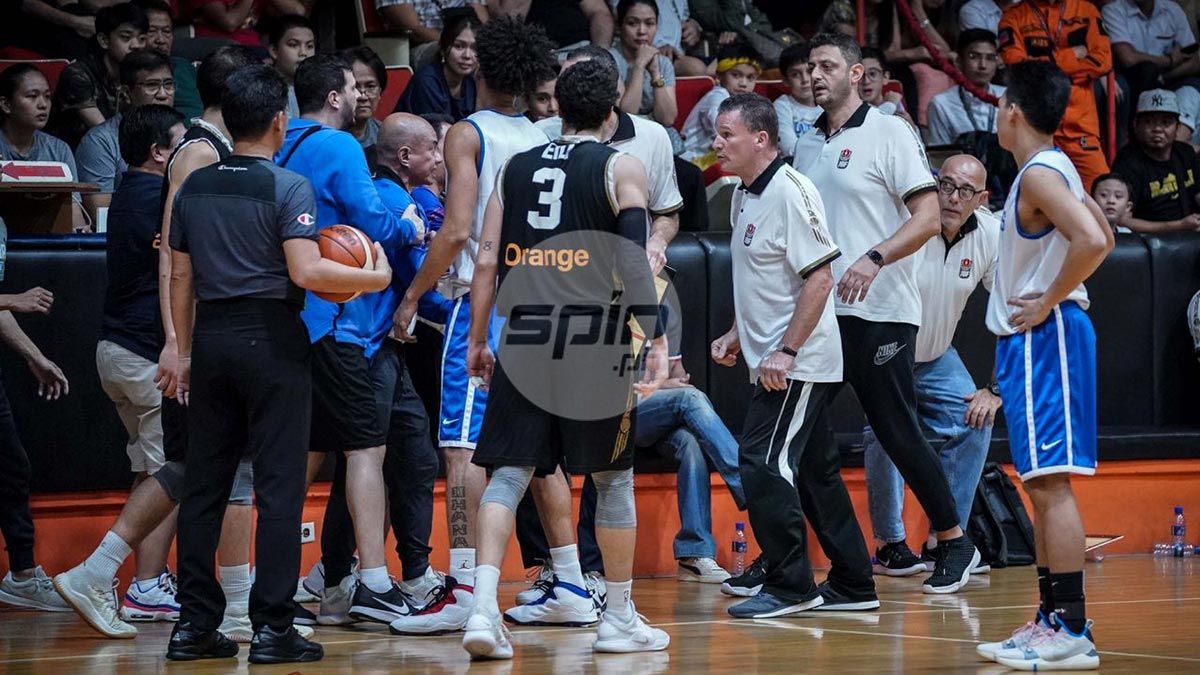 The multi-titled coach said he was 'very patient' with Jordan in both their tuneup games on Monday and Wednesday, saying he even welcomed the physicality which he felt would prepare Team Pilipinas for matches against Kazakhstan (Nov. 30) and Iran (Dec. 3) in the fifth window of the Fiba World Cup Asian qualifiers.
However, Guiao said, "there's a line where physicality ends and dirty plays begin, and Jordan crossed that one too many times."