THE build-up of Gilas Pilipinas in the 30th Southeast Asian Games shifts into high gear with three scheduled tune-up games in the next three Mondays.
Gilas Pilipinas coach Tim Cone bared the team will be playing a scrimmage against San Miguel Alab Pilipinas on November 4 and 11, and a team from Taiwan on November 18 in preparation for the upcoming SEA Games to be held in Manila.
Cone added the games will not be open to the public as well as mediamen so that the players will be focused in the tune-up.
"We have a practice game on the fourth against Alab, but it's going to be a closed game. In other words, we are not going to allow crowd, fans, or press until after the game is over," Cone said.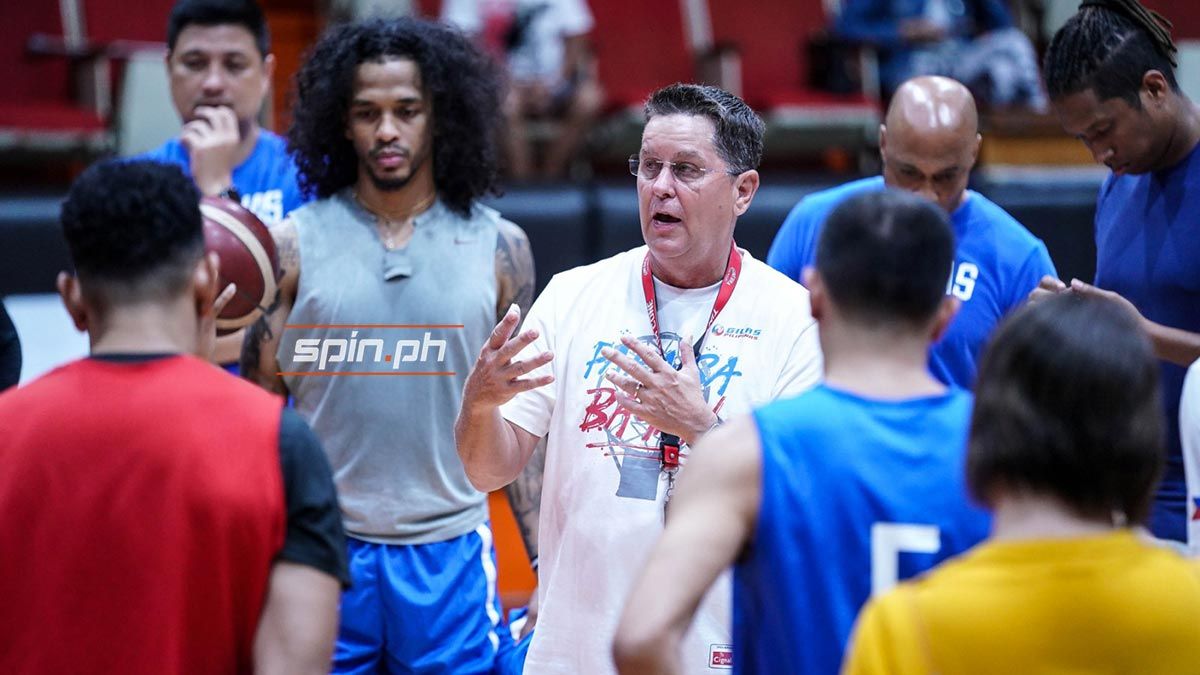 Continue reading below ↓
Recommended Videos
Incidentally, Alab, which is also preparing for the upcoming season of the Asean Basketball League (ABL), is coached by Jimmy Alapag, one of the members of Cone's staff in the SEA Games team.
Alab is expected to be playing in the tune-up game with their three imports in Renaldo Balkman, Adrian Forbes, and Khalif Wyatt, as well as local players Jason Brickman, Jeremiah Grey, among others.
The national coach is also keeping the game away from the public so as the team won't get scouted as much as possible.
"We are trying to keep our ranks tight," Cone said. "We know that people are out there scouting on us. We also want to have total focus because our time is so short, we want to have total focus on coming in, playing and working against the Alab team and not have to worry about playing for the crowd or playing for you guys [media], or trying to look good or whatever. We want to come in and do the work."