GILAS Pilipinas did not field a naturalized player in the first window of the 2021 Fiba Asia Cup qualifiers last February.
And with how things are going, it's looking like it will remain the same once the November window rolls on.
Samahang Basketbol ng Pilipinas (SBP) program director Tab Baldwin noted that the national team has yet to enlist a replacement to the post vacated by Andray Blatche as the federation now turns its eyes to the 2023 Fiba World Cup here.
"What's the status? It's pending," he said as he tried his best to shed light on the situation of Gilas' naturalization candidates.
So far, two players have their naturalization papers pending in the Congress.
Justin Brownlee has his naturalization papers in the House of Representatives as early as 2018, with House Bill No. 8016 authored by 1-Pacman representative Mikee Romero as well as congressmen Enrico Pineda, Eric Aristotle Aumentado, and Scott Davies Lanete, which is geared to give Filipino citizenship to the resident Ginebra import.
Ateneo's Ivorian center Ange Kouame has also sought Filipino citizenship early this year through House Bill No. 5951, which was authored by SBP vice chairman and Antipolo first district representative Robbie Puno.
Meanwhile, SBP president Al Panlilio has already reached out to former San Miguel reinforcement Chris McCullough who has been very vocal in his desire to gain Filipino citizenship. He has recently signed with Rytas Vilnius in Lithuania.
Continue reading below ↓
Recommended Videos
But as far as Baldwin is concerned, everything is still status quo.
"We have some candidates that we definitely want to pursue, and Ange Kouame is one of those. We have some players that there have been discussions with and around and about, that would include Chris McCullough and Justin Brownlee. And there are other players that we haven't gone on public with because there really isn't anything to go on public with other than our interest in them and some discussions with them, but no decisions have been made. So it's pending," he said.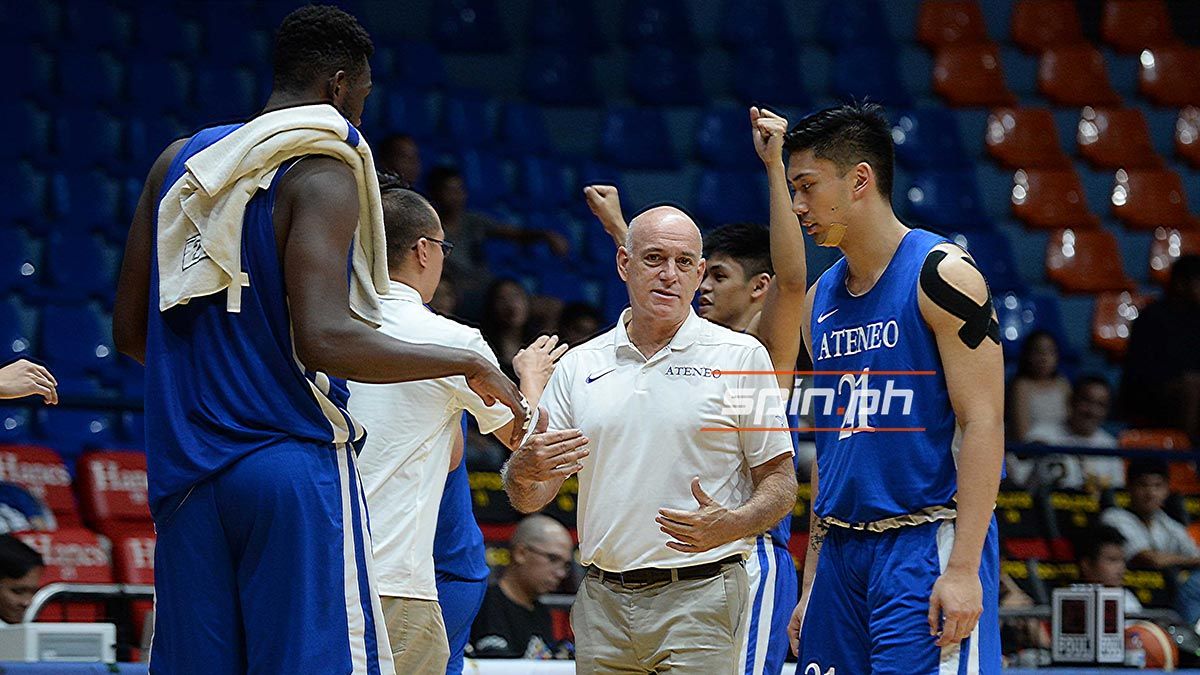 That further puts Gilas at a disadvantage as the Philippines is already facing the potential of fielding an all-cadets team come the November window with the PBA players ruled out due to them playing in their own bubble in Clark.
Fiba has proposed to hold the next two windows of qualifiers in a bubble-type setting, with Gilas gearing for matches against Korea and Thailand in November.
It's a tough blow to Baldwin and the whole SBP men's basketball program as the global COVID-19 pandemic has truly affected their plans in the leadup to the global hoops conclave.
Yet he's not losing his patience as he knows that if everything works out, the country stands to benefit the biggest.
"The timeframes aren't really that positive, but we're hopeful," said Baldwin.
"This whole process have been derailed by the pandemic and we haven't been able to move with our timelines the way we would have hoped back in the beginning of the year. When things are taken out of your hands, I kind of compare it to the whole sport of basketball having a collective ACL injury. Everybody has to go to the sidelines and rehab themselves and every facet of the sport is the same. We've all tried to do that to the best of our abilities."
"It's just us praying that we get back to normal and get our timeline back and get activities back on the rails as soon as possible."
___