GILAS Pilipinas didn't do anything that was basketball-related a day following the heartbreaking loss to South Korea in the Fiba Asia Cup in Beirut, Lebanon.
Taking advantage of a two-day break, the Filipinos instead went around the Lebanese capital and visited two tourist sites within the Middle East country.
The entire team went to see the St. Charbel Church, which is the patron saint of Lebanon, and then took a peak at the historic Battle Walls of Lebanon.
Coach Chot Reyes said the trip was made to help Gilas move on after a heartbreaking 118-86 loss to the Sokors Wednesday night that eliminated the Filipinos from gold medal contention.
"We decided not to do anything basketball related to get the guys' minds off the game for a bit, and also help them forget about the loss," said Reyes in the latest episode of the reality TV series 'Kwentong Gilas.'
The Gilas mentor said there was no need to admonish the team following the 32-point blowout at the hands of its longtime Asian nemesis.
"There's nothing more to say. Hindi ko naman makuhang magalit sa mga players because they put up a good fight," he stressed.
[See As heartbreaking as Gilas loss to Korea was, it wasn't even the worst. Not even close]
Continue reading below ↓
Recommended Videos
Despite trailing all the way, Reyes said the Filipinos were actually still in the game until midway in the second half when the South Koreans began hitting their outside shots.
"They put in the effort until late in the third quarter when Korea just wouldn't miss," he recalled. "And we knew from there, it was a foregone conclusion."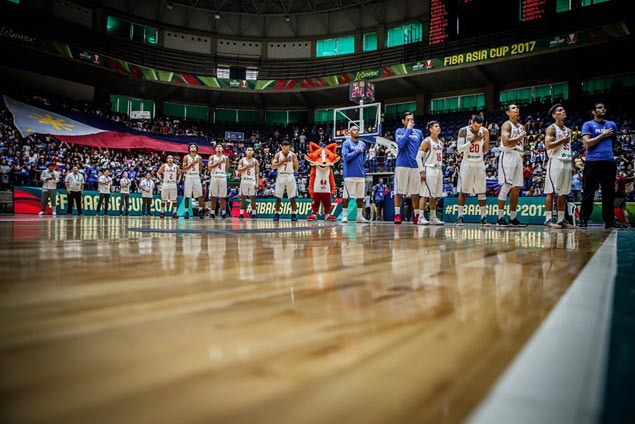 The team resumed practice on Friday as it prepares to battle home team Lebanon in the penultimate day of the tournament for a shot at a possible fifth place finish.
No matter how Gilas will fare in its last two games, this will mark the first time in the last three editions of the Asian spectacle that Gilas won't be in the championship round.
But Reyes said Gilas is still eyeing a decent finish in its campaign, which he hopes would aid the team in its coming World Cup qualifier bid starting this November.
"Win as a team, lose as a team, gentlemen," Reyes reminded his players.