GILAS Pilipinas ended up dead last in the 2019 Fiba Basketball World Cup when the results of the remaining matches of the classification phase came in.
Jordan claimed a win in its final game of the competition, beating Senegal, 79-77, in Group P while Japan lost to Montenegro, 80-65, in Group O on Monday in the final day of classification matches.
The results left Gilas in 32nd and last place in the rankings.
Gilas Pilipinas, Japan, Senegal, and Ivory Coast all ended up winless after their campaign but the Philippines placed dead last due to its -147 point differential.
Japan, meanwhile, will occupy 31st with -130, Senegal 30th with -102, and Ivory Coast 29th with -74.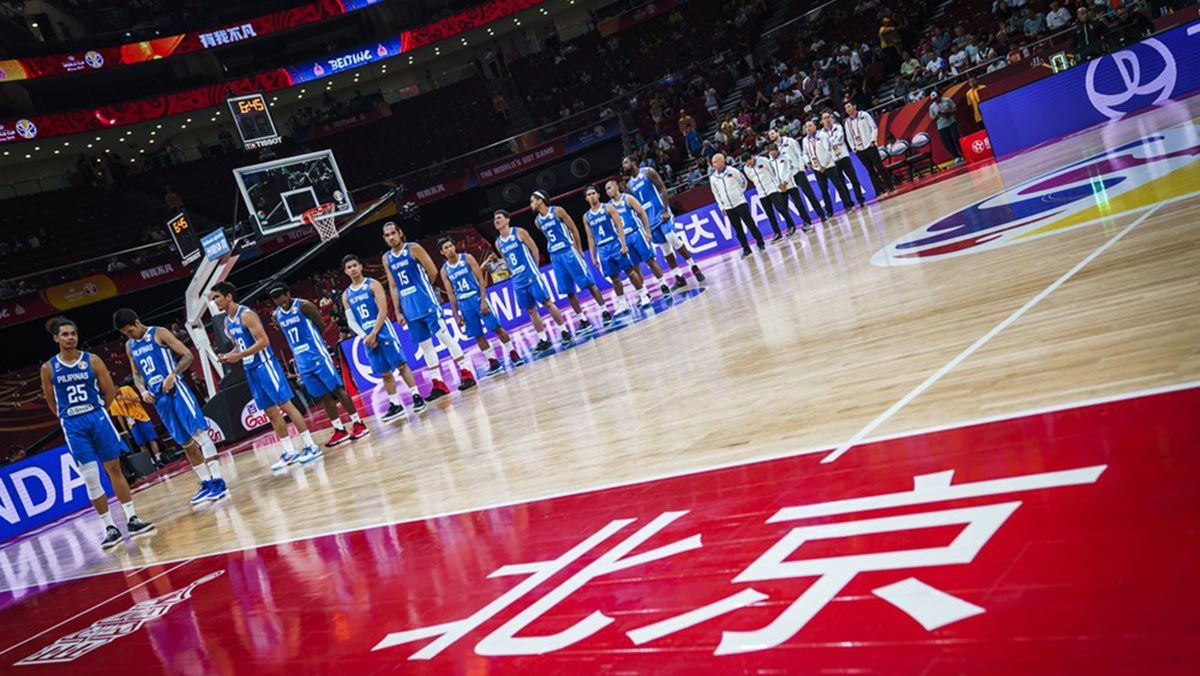 Entering the final day, Jordan was in danger of finishing last last due to its -132 point differential, computed by the points scored subtracted by points allowed in all their games.
Jordan, though, avoided the cellar by picking up the victory against Senegal to end the competition at 1-4 in Group P.
Gilas Pilipinas finished with a 0-5 win-loss card that included a 95-75 loss to Iran in its final game last Sunday. The campaign also saw a 59-point beating at the hands of Serbia.
Gilas Pilipinas finished 21st among 24 teams with a 1-4 win-loss card at the 2014 Fiba World Cup in Spain, with its lone victory coming at the expense of Senegal.
POV,Zoom In