IF Vietnam brought an army, the Philippines got a Kraken.
June Mar Fajardo reminded everyone why he's the five-time PBA MVP, steering Gilas Pilipinas to its second win in the 30th Southeast Asian Games, 110-69, over Vietnam on Friday night at the Mall of Asia Arena.
The all-pro team was far from its best, lapsing into turnovers and misfirng early. But it was still too good for the Vietnamese as the 6-foot-10 Fajardo came away with 23 points and 12 rebounds in just 15 minutes of play.
The Vietnamese learned how tough it was to stop Fajardo the hard way.
Parading a bevy of Viet-Americans, the visitors pounced on a tentative start for Gilas and managed to keep the score tied at 16 in the first six-and-a-half minutes of the game.
That was until Fajardo decided to do something about it, going to work and giving Gilas a little separation, 24-16.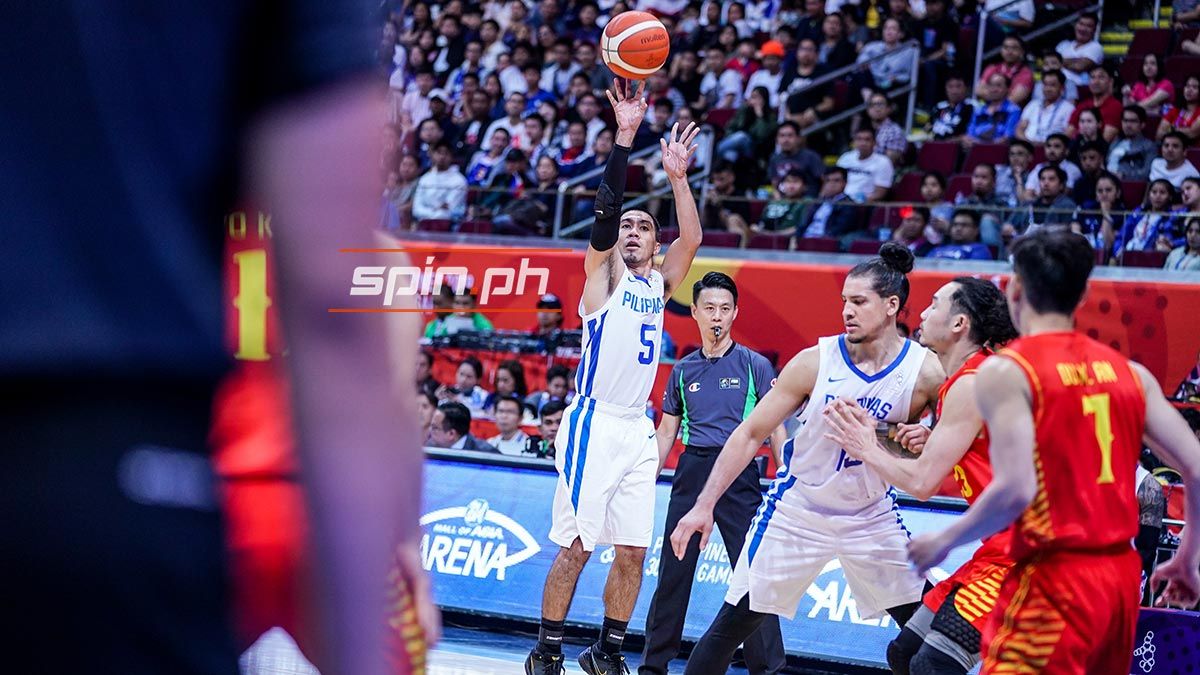 Chris Dierker kept Vietnam close, but it just had no answer to the Cebuano giant, who dropped 12 points anew in the third quarter to help give the Philippines its biggest at 44 points.
LA Tenorio came off the bench to score 14 points on a 3-of-4 sniping from deep, to go with five rebounds and three assists as Gilas assured itself a semifinal spot and prime position for its 18th SEA Games basketball gold medal.
Vic Manuel continued to make the most of his chances with his 14 points while Troy Rosario went 3-of-4 from downtown to unload 12 points, while also collecting three dimes, two boards, and two steals.
The Philippines now seeks for a Group A sweep with lowly Myanmar lying in wait come Saturday.
Dierker led the way with 28 points, nine rebounds, and four assists, while Justin Young had 13 to fall down for Vietnam, which fell to 2-1.
The scores:
PHILIPPINES 110 - Fajardo 23, Tenorio 14, Manuel 14, Rosario 12, Pringle 11, Slaughter 10, Wright 7, Lassiter 6, Aguilar 6, Ravena 5, Ross 1, Standhardinger 1.
VIETNAM 69 - Dierker 28, Young 13, Tran 7, Le 6, T. Dinh 5, H. Nguyen 4, S. Dinh 3, Vo 2, Du 1, T. Nguyen 0, S. Nguyen 0.
Quarters: 27-19, 52-40, 80-57, 110-69.
Recommended Videos