CHICAGO - Utter defeat is such a powerful force. It makes the strong kneel in weak surrender. It also humbles the proud.
After Italy scrubbed the Philippines all over the GBA Sports and Recreation Arena floor two days ago, Andray Blatche bared his soul on Twitter and expressed frustration over Gilas' hellish 2019 World Cup debut in Foshan, China.
"I take responsibility in that game. No energy or puso," he said of the 108-62 pounding. "That's on me. No excuses. I owe better to all of you."
I don't know what to make of Blatche's revelation. He was basically apologizing without saying sorry. And I'm not even sure if an apology is required in a laughably one-sided loss where the runaway margin was 46 freaking points.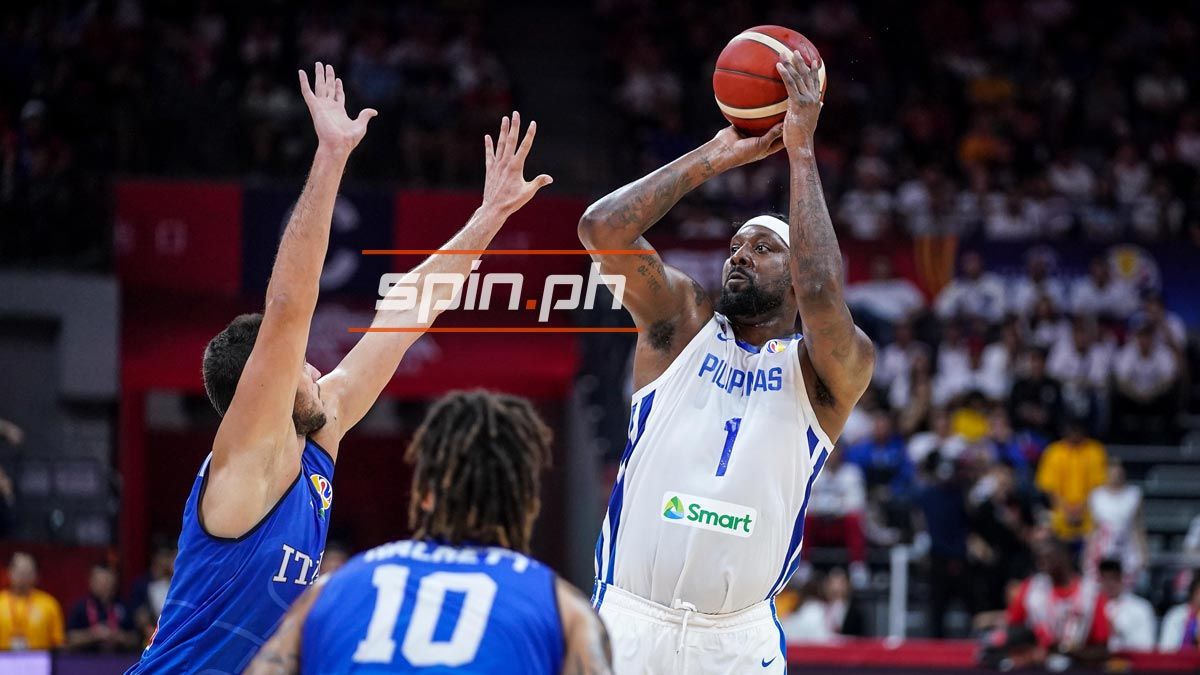 Continue reading below ↓
Recommended Videos
I don't know either what sparked the random confession.
Maybe he was saddened for his brother Filipinos, millions of whom live and breath Gilas basketball. Maybe he was angry at himself for under-performing and used the tweet as an emotional soap to wash away the guilt.
But one thing needs no interpretation.
Blatche disappointed his coaches, his teammates, and by extension, an entire nation which parked its hopes on the former NBA player, so much so that it decreed a law naturalizing him as a citizen while paying him a king's ransom to represent our colors.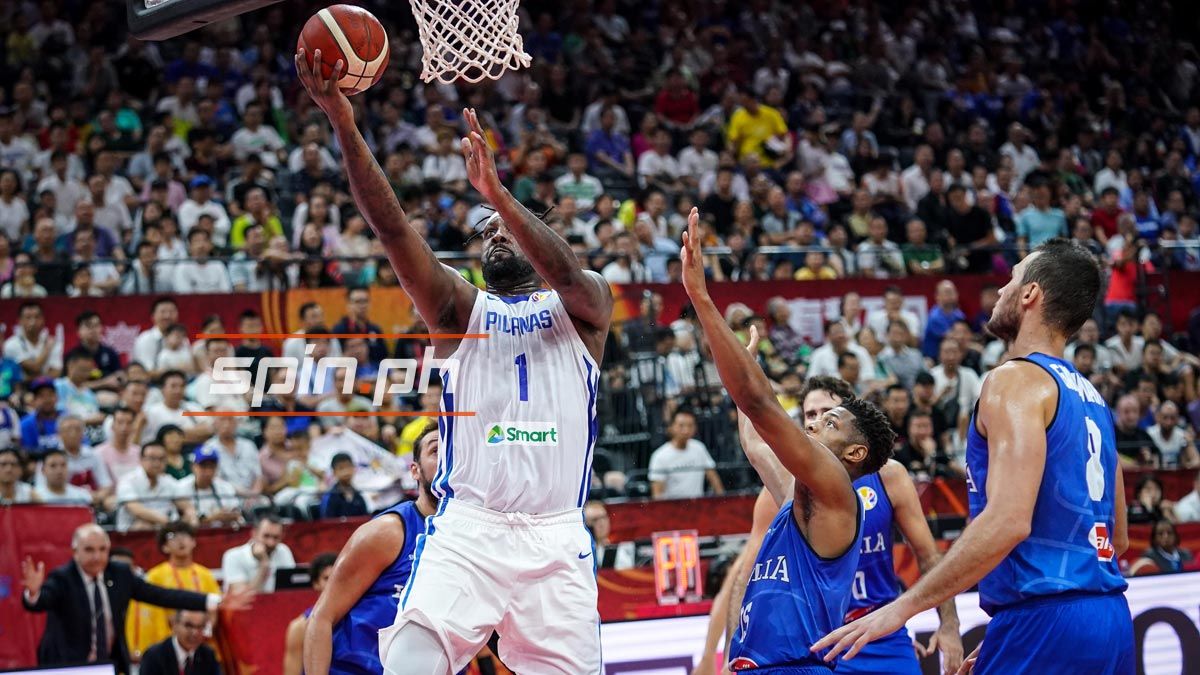 I am not suggesting that we could have beaten Italy. By the same token, I sternly refuse to believe Gilas is 46 points inferior.
I'm definitely not villainizing Blatche here. Just pointing out that he is much more capable than the 15 points and 10 rebounds he produced. He could also have put more pressure on the Azzurri defense by driving more often to the hoop.
Instead, Andray shot only two free throws and got cozy comfortable chucking 3s, even though he was sinking those bombs at a malfunctioning rate of 1-for-5.
Prior to facing the Italians, coach Yeng Guiao said he wished Blatche were 15 pounds lighter. We saw the dread behind the Guiao's dream last Monday.
DRAGGING that extra weight made Andray move a step slower. He couldn't cope with the blithe bigs of Italy - Danilo Gallinarii and Luigi Datome - who pooled 33 points while playing just a combined 39.2 minutes compared to Blatche's 30.6 minutes of action.
I'm no expert on body language. But I know tired when I see one.
Hands on hips while breathing heavily are tell-tale signs, images I saw Blatche exhibit while Italy waged a blitzkrieg that buried Gilas under the rubble of what grew to be a 53-point deficit.
The lack or conditioning, or perhaps the loss of fighting spirit, was observed by Quinito Henson, who called the game on television. At the 5:42 mark of the third quarter, when Italy, up 66-30, went on a fastbreak, Henson noted the Blatche "is not even going down court for the defense."
That snippet showing a painful lack of commitment on defense and poor choices that led to nine turnovers were simply unacceptable.
None of us should be mad at Andray.
It would be unrealistic to ask that he single-handedly beat Fiba heavyweights such as Italy and Serbia. It is, however, more than reasonable to demand that Blatche stay in better shape.
The 49th overall pick (second round) of the NBA draft, Blatche is 33 years old now. His knees are old and tired, and have logged a combined 16,412 playing minutes in both the NBA and the Chinese Basketball Association (CBA).
He still has a few good seasons left in him and even only for loyalty and gratitude for his exemplary past services, it would be nice to see Gilas bring him back for at least another qualifying cycle.
Hopefully a more motivated Andray Blatche will return with more commitment to conditioning and less pounds over the calorie cap.