EARLY Friday morning, a list of 23 players eyed for the Gilas Pilipinas training pool for the 2023 Fiba World Cup in the Philippines was released by national team coach Chot Reyes.
The list, as expected, was a mix of collegiate stars, coupled with some young high school standouts and some players playing abroad in different universities.
While some guys like CJ Perez, Robert Bolick, Thirdy Ravena and Matt Nieto are all too familiar, there are a few names on the list that fans aren't accustomed to, at least not yet.
If fans are wondering why they're included, the reason is simple: young, tall and athletic. The new Gilas frontcourt alone has an average age of 19, and average height of 6-foot-9.
Allow us to introduce you to them.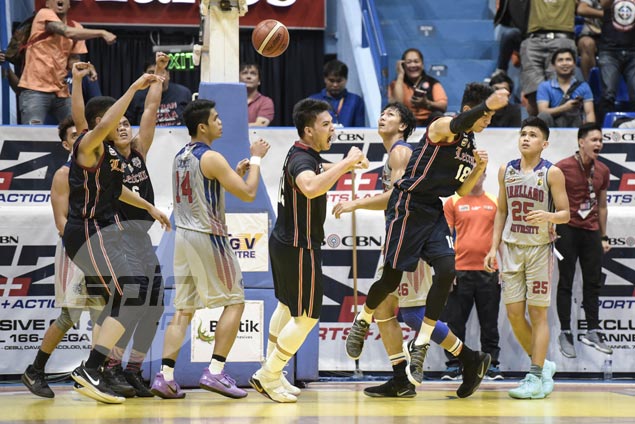 Continue reading below ↓
Recommended Videos
Jeo Ambohot
6-6 forward, Letran
One of the revelations for coach Jeff Napa this season, Jeo Ambohot has emerged as the cornerstone of the Letran team for the future. So much so that not a few NCAA fans have already drawn comparisons between the second-year Knights big man and former NCAA MVP and fellow Letran alum Raymond Almazan due to his length and his sheer impact on the defensive end. On offense, the nice thing about the 21-year-old is that he's still continuing to develop. The lanky slotman has been draining occasional three pointers and he has shown that he can beat defenders off the dribble if they close out hard on them. If his game continues to grow, he can be further developed into a future stretch four, or better a lanky wing player.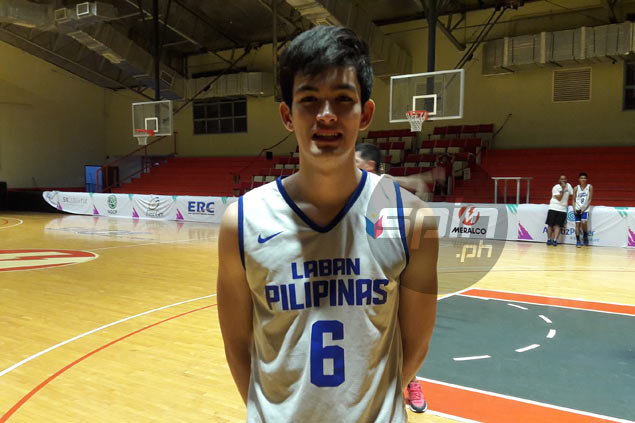 Joshua Sinclair
6-4 forward, National University
Joshua Sinclair is probably the most interesting player in the original 23-man pool - and for a good reason. The 6-4 Fil-Aussie turned heads when he led Sacred Heart School–Ateneo de Cebu to an improbable NBTC title in 2015, displaying his versatility in the forward position with his combination of size, quickness, athleticism and his ability to put the ball on the floor. That's why National University wasted no time snagging this Cebu gem, although an ACL injury kept him out of UAAP Season 80. Come next season, hoops fans will definitely see more of Sinclair as he's expected to return to coach Jamike Jarin's dynamic offense for the Bulldogs.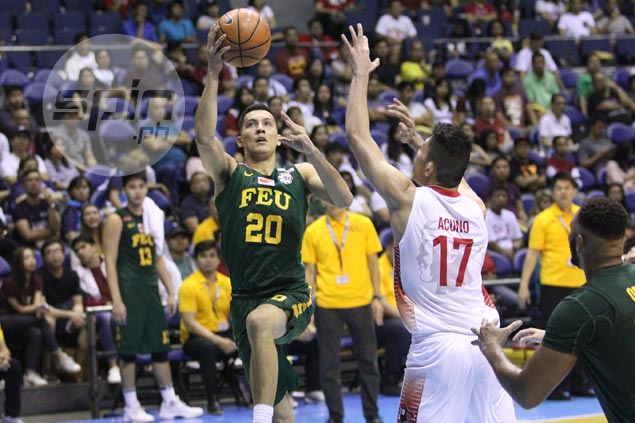 Ken Tuffin
6-4 forward, Far Eastern University
Like Sinclair, Ken Tuffin brings in tons of versatility with his ability to play both forward positions. Though rarely used in his two years with the Tamaraws, there's plenty of upside for the 6-4 forward. He's a versatile defender who can finish around the rim and hit open jumpers. Averaging less than 15 minutes per game off the bench for coach Olsen Racela last season, Tuffin averaged nine points and five boards in the rare times that he's played 20 minutes or more. At age 20, Tuffin still has shown only a glimpse of his potential and we could be seeing more of him starting next year.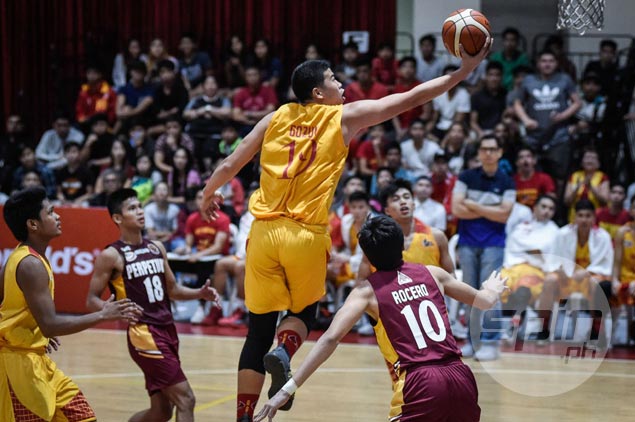 Will Gozum
6-6 center, Mapua Red Robins
One of the four high school players on the pool, Gozum was named the NCAA Season 93 Juniors MVP after averaging 13.2 points, 10 rebounds and 2.6 blocks in a Red Robins squad that's not short of firepower. For Gozum, it's all about potential and upside. But this early, he has already showed signs of becoming a dominant inside player when he enters college. At a young age, he already has the built which can be used to bang bodies with bigger men in the collegiate ranks. His workrate is undeniable and he has already displayed flashes of brilliance on the offensive end, where he can attack facing the basket and has the ability to finish with both hands. The sky's the limit for this youngster.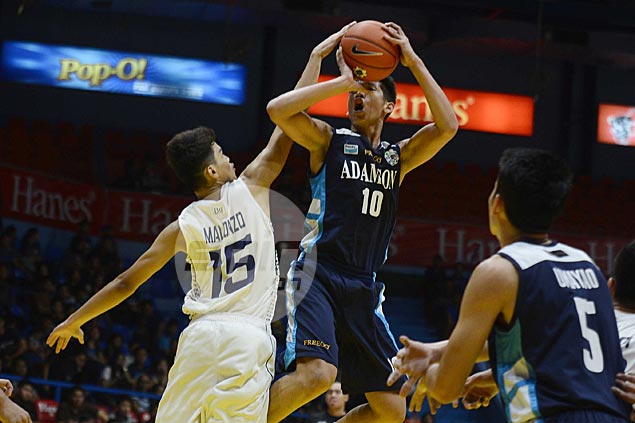 Carl Vincent Tamayo
6-7 center, National University
Another juniors player on the list is Carl Vincent Tamayo who was named the UAAP Season 78 Rookie of the Year back when he was playing for Adamson. Tamayo then joined his head coach Goldwin Monteverde who made the jump to National University after that season and is now serving residency for the UAAP high school powerhouse. Despite a relatively young age, Tamayo dominated in the paint for the Baby Falcons – posting double-doubles left and right for the dominant Adamson Baby Falcons side before controversy surrounding star player Encho Serrano's eligibility ruined their season. Now 16 and already standing at 6-7 while being developed by one of the best high school programs in the country, there's no denying the potential in this player.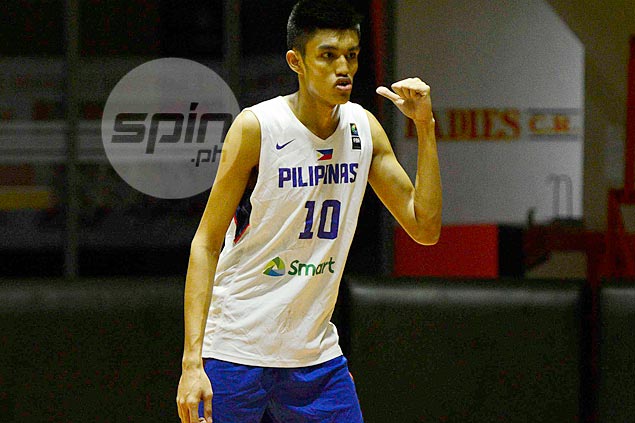 Kemark Carino
6-9 center, San Beda
Kemark Carino first burst into the scene as a tall and lanky center who manned the paint for the previous Batang Gilas squads a few years ago. The 6'9 big man ended his stint with the juniors squad in the 2016 FIBA Asia U-18 Tournament when he proved to be a defensive force, finishing with a league best 2.9 blocks against some of the best young players in Asia. Though heft will still be an issue, there's no shortage in potential for the San Beda transferee as he has shown great defensive awareness, putting that length into good use. National team head coach Chot Reyes is definitely high on this kid, as he was even included in the 24-man pool for the FIBA Asia Challenge Cup back in 2016 when he was serving his residency in Mendiola after moving out of Ateneo.