GILAS Pilipinas' riveting victory over China in the 2017 Fiba Asia Cup not only ended its string of frustrations against the regional power, it also raised hope for a momentous occasion that has not happened in 44 years.
This Gilas team has a shot at becoming the first all-Filipino team to rule Asian basketball in over four decades.
Not since 1973 when a Philippine team led by Bogs Adornado, Robert Jaworski, Ramon Fernandez and the late Tembong Melencio beat a Shin Dong Pa-led South Korean team, 90-78, in the ABC final at the Rizal Coliseum has an all-Filipino team reigned as Asian champion.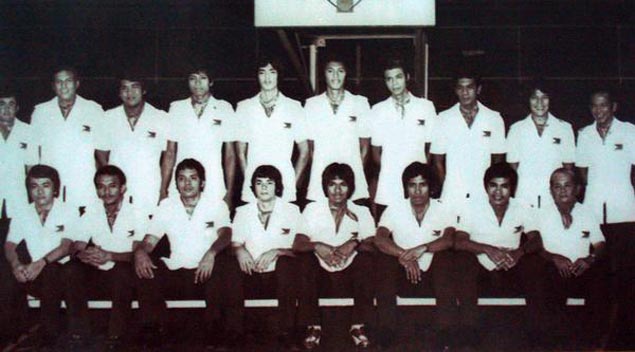 Continue reading below ↓
Recommended Videos
That important detail was not lost on top basketball patron Manny V. Pangilinan, who, in the course of extolling the present-day Gilas team for the momentous win over China, stressed that this was achieved by 'an all-Filipino team' during an interview with TV5.
This, of course, was not part of the original design when Pangilinan, head coach Chot Reyes and other Samahang Basketbol ng Pilipinas (SBP) officials set out to form this team for the Asian championships, which has been renamed Fiba Asia Cup starting this year.
Gilas' longtime naturalized player Andray Blatche was supposed to join this team in Beirut but pulled out just days before the final submission of lineup, prompting Reyes to revamp the lineup and go with Munich-born Christian Standhardinger.
Technically, Standhardinger stands as a naturalized player for Gilas, but we all know that the 6-8 slotman has Filipino blood running through his veins.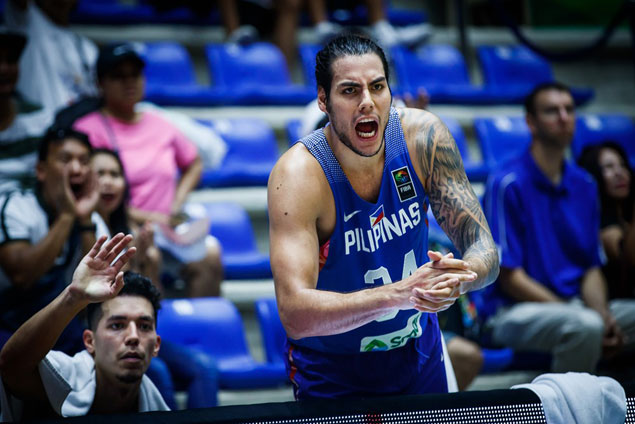 His mom, the former Elizabeth Santos Hermoso, is from Angono, Rizal while his grandfather, Boy Hermoso, used to play commercial basketball in the seventies. The only reason he couldn't play for Gilas as a local was his failure to secure a Philippine passport before turning 16.
[See Liz Standhardinger thrilled to see son Chris find his way 'home']
While on record as a naturalized player, the 28-year-old Standhardinger is in truth no different from the other Fil-foreigners in the team like Gabe Norwood as well as Jayson Castro William and Calvin Abueva - the last two born and raised in the Philippines.
After the 1973 title, it took another 13 years before another Philippine team lifted the Asian title in the 1985 Asian championships (this was actually the 1985 ABC that got so delayed it was staged in Kuala Lumpur in February 1986) by beating China, 82-72, in the final.
The team, bankrolled by former basketball patron Danding Cojuangco, had two naturalized players in Dennis Still and Jeff Moore as well as a talented crop of homegrown players led by Hector Calma, Allan Caidic, Samboy Lim, Yves Dignadice and Franz Pumaren.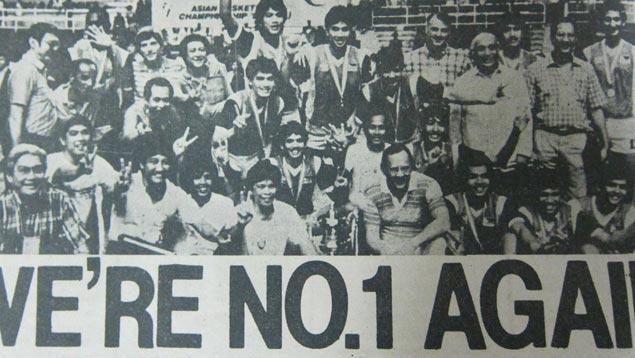 When Fiba opened its doors to professional players, the PBA, nay grudgingly, agreed to send all-Filipino teams to international competition beginning in the 1990 Asian Games in Beijing all the way to the 2009 Fiba Asia championships in Tianjin, China.
But the closest the PBA-formed all-Filipino teams came to a championship was the 1990 Asiad team of Robert Jaworski, which finished second to China.
The Philippines would come so close to regaining Asian supremacy twice over the past four years under the Gilas program, losing to Iran in the 2013 Fiba Asia final in Manila with Marcus Douthit in the lineup and to China in the 2015 final in Changsha with Blatche as naturalized player.
[See 'Incomparable' Jawo, Bogs key to Philippine success in 1973 ABC, says Cutillas]
This is not to undermine the great contributions of both Douthit and Blatche, who have helped bridge the gap between Asia's giants and Gilas by filling that yawning gap at center that has set back undersized Philippine teams for so long.
But the bizarre turn of events leading up to Gilas' campaign in Lebanon has opened the door for what could be a special achievement by this Gilas team.
Pangilinan, of course, was the first to temper expectations, warning that 'one victory doesn't make a championship.' But if the cards fall Gilas' way from hereon, this campaign may end up being sweeter than most of us had anticipated.