JUST hours after celebrating a close win over Gilas Pilipinas, a dampener came for the celebrated French pair of Boris Diaw and Tony Parker.
From hundreds of miles away, the French team competing in the 2016 Olympic Qualifying Tournament in Manila received the news that the San Antonio Spurs have traded Diaw to the Utah Jazz for point guard Olivier Hanlan, in the process ending his partnership with Parker in the NBA.
[See While away on international duty for France, Diaw traded by Spurs to Jazz]
The news obviously didn't go down well for the two Frenchmen, who, just hours earlier, had led France to a 94-83 win over the host team in a game that once again showcased not only pedigree but also their chemistry from five years together with Spurs that was adorned by a championship in 2014.
Parker was, in fact, in a jovial mood when he talked about Diaw after the Gilas game, saying France needs the do-it-all center to "be at his best if we are going to win this thing."
The mood, however, quickly changed the following morning, after news of the trade reached the French camp. Parker, Diaw and the rest of the squad were tight-lipped after the afternoon practice, although Diaw was quick to put a positive spin to the trade in two tweets he posted.
"Spurs' fans, thanks for all your messages. Great years here and a ring! Leaving but San Antonio will always be a special place to me," he posted on his Twitter account.
He added in another tweet, "Hey @utahjazz and @rudygobert27 ! I'm looking forward seeing you!" in reference to another Frenchman Rudy Gobert, who declined to join France in the Manila qualifier.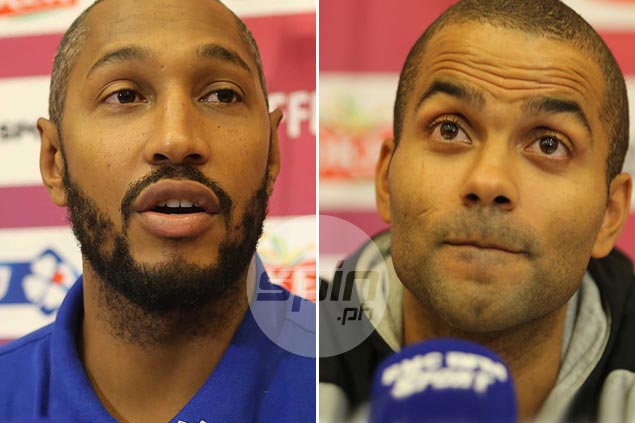 [See Parker only has good words for 'very aggressive' Gilas guards]
With the trade, the Manila OQT - and the Rio Olympic Games if France does qualify - may go down as the two Frenchmen's last run as teammates, more so since Parker, 38, has already indicated that this will be his last summer with the national side.
That should give Les Bleus more motivation to win this whole thing - as if they need it.
Recommended Videos