HIGHLY-touted Fil-Am Vanessa De Jesus is more than willing to be part of the Gilas Pilipinas women's team in what should be another big boost to a program that has been growing by leaps and bound the past few years.
The incoming freshman for US college power Duke University said it would be an honor donning the Philippine team jersey and representing the country in international meets.
De Jesus' parents are both Filipinos.
"I'm interested in playing for the Philippines (knowing) just how big basketball is there," said the California-based teener in a virtual press conference with the Philippine media early on Thursday.
"I'm very excited about that," added the product of the Sierra Canyon Girls' basketball team.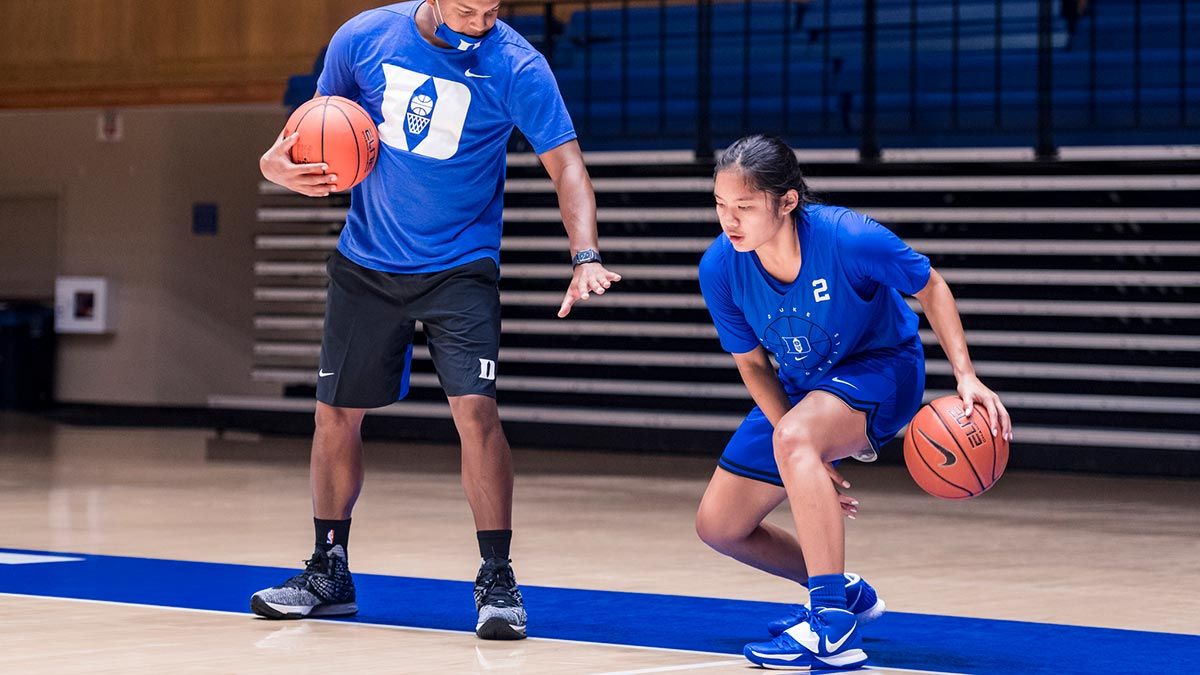 Continue reading below ↓
Recommended Videos
Gilas Pilipinas head coach Pat Aquino was also present in the virtual media briefing together with coaching staff member Julie Amos, Mark Solano of the Samahang Basketbol ng Pilipinas (SBP), and Lindy Brown, senior associate director of communications Duke Athletics External Operations.
But at 18 years of age, De Jesus may no longer be eligible to play in FIBA-sanctioned tournaments as per its 16-year eligibility rule that requires a player to prove his or her legal nationality through a passport – of at least three years validity - acquired before turning at age 16.
At the most, the Filipina baller, who loves Filipino food such as lumpia, pansit, adobo, and sinigang, could suit up as a naturalized player.
De Jesus however, could play as a local in FIBA 3x3 tournaments, which has a different set of eligibility rules, and continental tournaments such as the Southeast Asian Games and Jones Cup.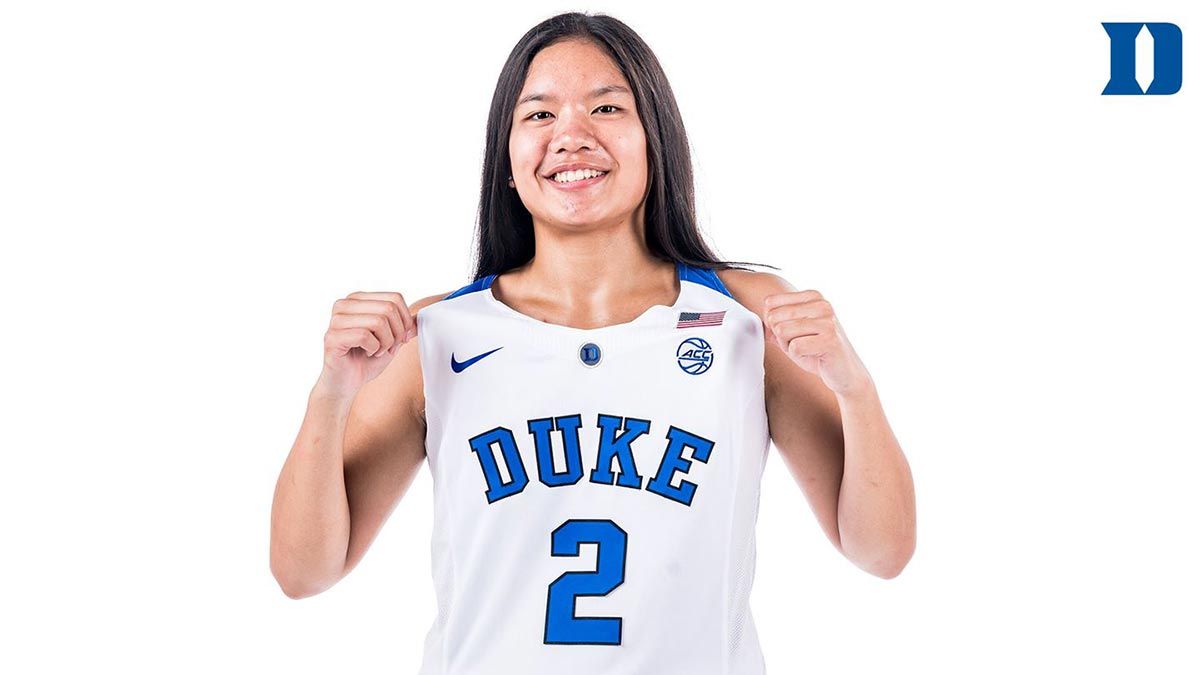 "Kaya maganda ang opportunity for her to represent us in international tournaments," said Aquino. "She's very much welcome in the Gilas women's team."
The prospect of De Jesus, an All-CIF Open Division 1st team and Gold Coast League MVP, coming on board couldn't have come at a perfect time for Gilas Pilipinas women's team, which just last year, clinched a breakthrough gold medal in the 5-on-5 event of the 30th SEA Games as well as winning the inaugural gold in the 3x3 event.
"I think it's amazing just how much all of you guys just know about basketball because it means so much to me," she said of the Filipinos' undying love for the game.
"All my family is from there so having a support back home I should say, is really nice."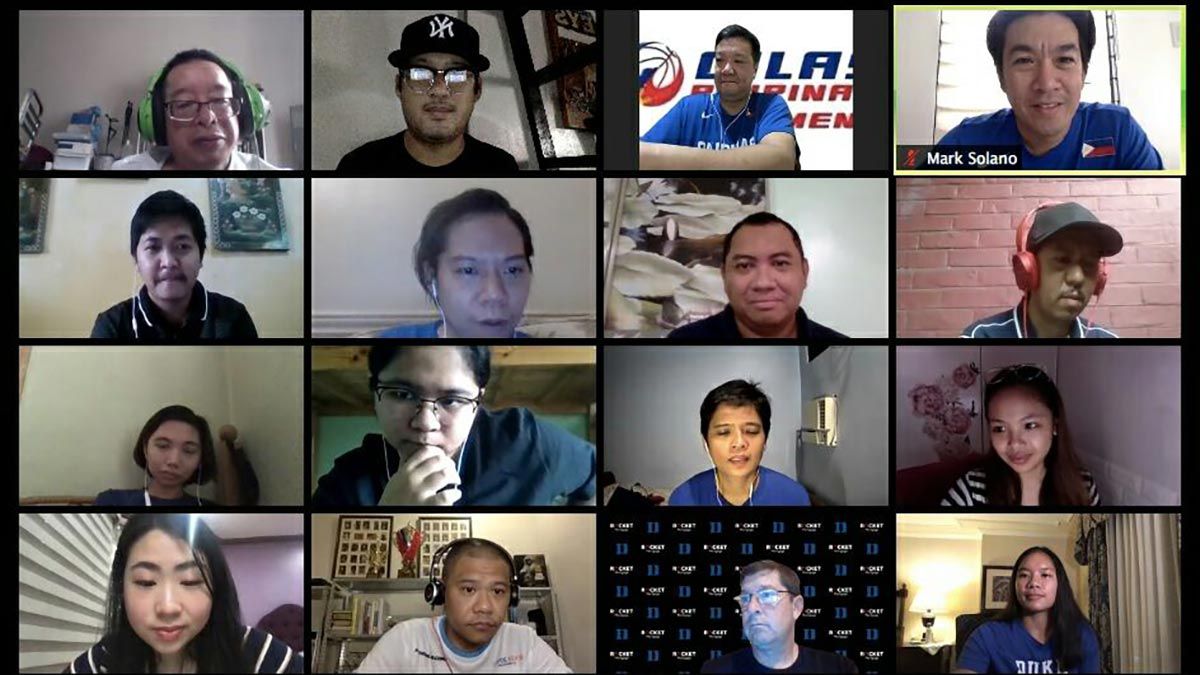 A certified LA Lakers fan, De Jesus, an All-CIF Southern Section Co-Player of the Year in 2019, admitted looking forward of someday also playing in the WNBA.
She already arrived at Duke last August 2 and has been working out with the Blue Devils women's team the past two weeks under coach Kara Lawson, the former WNBA champion player and member of the U.S. Women's team that won the gold in the 2008 Beijing Olympics.
Spin fans unite at the Spin Viber Community! Join the growing community now and complete the experience by subscribing to the Spin Chatbot.