CHICAGO - Three of the NBA's brightest stars had command performances that helped shape the recently concluded 2018-19 NBA season as one for the ages.
Milwaukee's Giannis Antetokounmpo captured league MVP honors. Nikola Jokic of Denver was named to the All-NBA First Team, while all-purpose big Ben Simmons played well enough to score a five-year $170 million max offer from the Philadelphia 76ers.
Besides being the pride of Greece, Serbia and Australia, respectively, these overachievers also share one thing in common: They will play for their national teams at the FIBA World Cup in China beginning next month.
But don't hold your breath for Jordan Clarkson to suit up for Gilas Pilipinas in the aforementioned tournament.
Jordan is presently in Los Angeles for his offseason workouts, and while mom's motherland will always be in his heart, right now he is focusing his mind and body on the upcoming 2019-20 season, his last under contract when he will collect $13.4 million from the Cleveland Cavaliers, his current employers who inherited the five-year $50 million deal he signed with the L.A. Lakers last July 2016.
In prior interviews and social media announcements, it's no secret that Jordan is eager to play for the Philippines alongside his "brothers." That desire hasn't changed, but watching it materialize in the World Cup is highly unlikely.
"We anxiously await Fiba's decision and will not speculate on anything further at this time. Lastly, we're humbled, grateful and blessed for the opportunity God's placed in him, Amen," Jordan's dad Mike told me via Facebook messenger last week.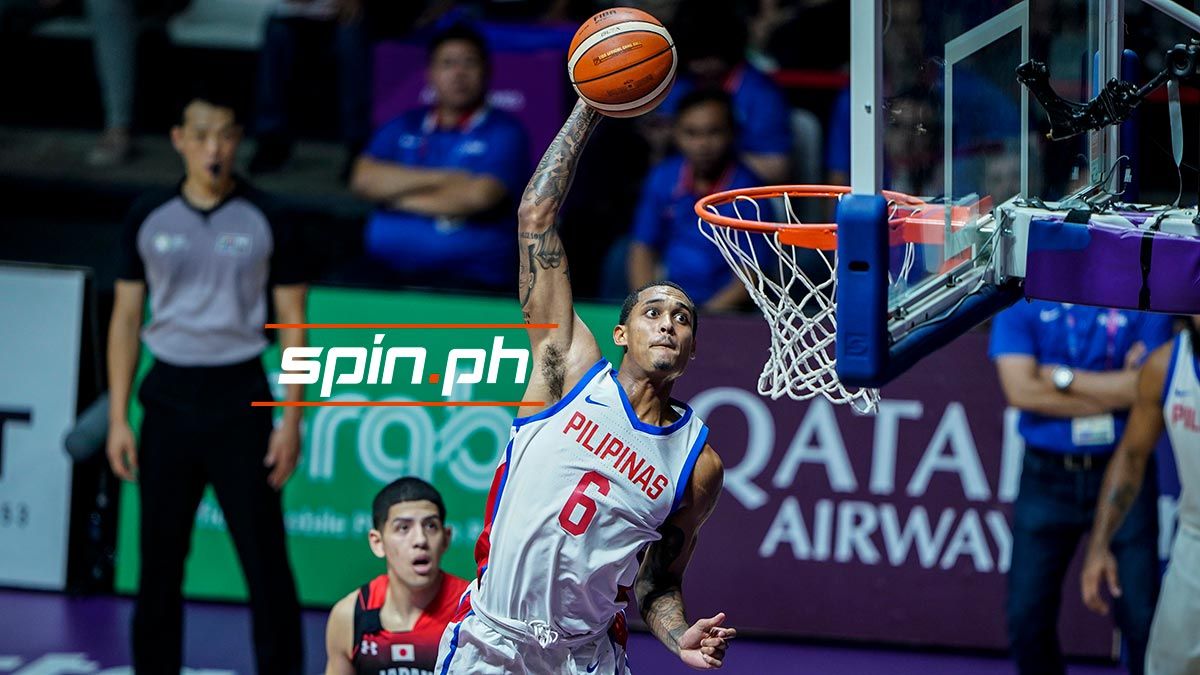 The Samahang Basketbol ng Pilipinas (SBP) has worked tirelessly for Jordan to be designated as a local and thereby allowed to play for Gilas, but Fiba has yet to decide on the matter, leaving Clarkson in limbo.
Even then, the issue on Jordan's Fiba eligibility is a small pimple compared to the obstacles he faces as an NBA player.
"Ultimately, the league can't push its overseas players to sit out national competitions," Adrian Wojranowski wrote in an August 2014 piece for The Vertical.
However, the San Antonio Express-News obtained a 2014 NBA memo which stated that "players are not allowed to participate with a national team in training or competition activities when there is a reasonable medical concern that such participation will place the player at substantial risk, illness or other harm."
When Antetokounmpo was withheld from playing in the Eurobasket in 2017, the Greek basketball federation bluntly accused the Milwaukee Bucks and the NBA of "staging a knee injury."
Some called it a conspiracy. I saw it as a franchise exercising an abundance of caution while protecting its prime asset.
Besides concerns that the NBA insurance policy does not cover injuries sustained by players when participating in FIBA events, NBA teams are also skeptical of the care their players are getting from their national teams.
"In the especially poorer countries, they don't always have the national team doctor at the tournament with them, and they're using a freelance doctor who may have or not have experience with sports injuries, nor the understanding of the risk-rewards of clearing a guy to play who has a $100 million contract," Spurs GM R.C. Buford said in an Yahoo! Sports interview.
Given these factors, the Cavaliers are likely to ask Jordan to chill. He is, after all, their second leading scorer at 16.8 points per game and, potentially, a big part of their future moving forward. Why play with fire?
THE ROBUST NBA ECONOMY proved to be a bounty for guards of Jordan's comparable caliber during this ongoing free agency period.
Malcolm Brogdon signed a four-year $85 million deal with the Indiana Pacers. Patrick Beverley will stay with the L.A. Clippers for another three years worth $40 million while Tomas Satoransky agreed to a three-year $30 million pact with the Chicago Bulls.
There's no way of knowing how much Jordan will get in the open market but his improved overall performance (16.8 points, 3.3 rebounds and 4.4 assists per) and dependability (81 of 82 games played) will allow his new representation, Klutch Sports, to advocate for an extremely lucrative deal on his behalf.
As pointed out by Mike Clarkson, his son is "considered the second-best Sixth Man in the league (statistically speaking) behind Lou Williams. Let's wait and see how things formulate," he said.
Which brings us back to a previous point.
Assuming both FIBA and the NBA would green light him for the World Cup, is Jordan Clarkson willing to risk an injury that could diminish his value, or worse, reduce him as the next Isaiah Thomas who was a looming free agent in line to get a massive deal before hurting his hip and settling for a mere one-year contract worth $2 million with the Denver Nuggets last season?
Jordan shouldn't have to worry about turning his back on Gilas this once. We will understand. We know how much he loves our country, an affection that has been so warmly and vigorously reciprocated.
J.C. is blood and he will always be that whether he's wearing a Gilas uniform or an NBA jersey.
Let's not make this about an obligation to honor a sense of nationalism. This is simply a matter of common business sense.
What would you do?