WITH Scottie Thompson on the verge of another call-up for Gilas Pilipinas, Barangay Ginebra coach Tim Cone said the reigning PBA MVP will only get better with the international experience gained during the August window.
Thompson returned to Gilas during Fiba World Cup Asia qualifiers against Lebanon and Saudi Arabia. Three years ago, Thompson declined an invitation to join Gilas during the 2019 World Cup, saying he wasn't ready for international play.
Cone expects Thompson to come out better after the experience.
"It's all about confidence," said Cone, who cited his own experience of being part of the Miami Heat NBA Summer League team where he gained a lot as a coach.
"Even from a coaching standpoint, if you go out and coach internationally, you coach against a good team and a good coach, you come back a lot more confident. I think it's the same for Japeth [Aguilar] and Scottie.
ADVERTISEMENT - CONTINUE READING BELOW ↓
"It's probably not a big deal for him (Japeth) but every time he goes out, he learns something new. But for Scottie, it's a huge thing," said Cone.
Thompson got to start in both games against Lebanon and Saudi Arabia, a move that Cone insisted he didn't influence. Cone said Thompson thrived in the role given to him by head coach Chot Reyes.
"Not only did he play, he is a starter. He started both games. He got to guard guys like Arakji, and played along JC (Jordan Clarkson). Just a tremendous experience for him. I'm real proud of him because the things that we see on him from a Ginebra coaching standpoint, it was obvious to the Gilas coaching staff.
"It was not my influence for him to start. It was really Chot. I didn't say anything. So that was really on Scottie that he can go out and showed right away that he deserves to be a starter," said Cone.
ADVERTISEMENT - CONTINUE READING BELOW ↓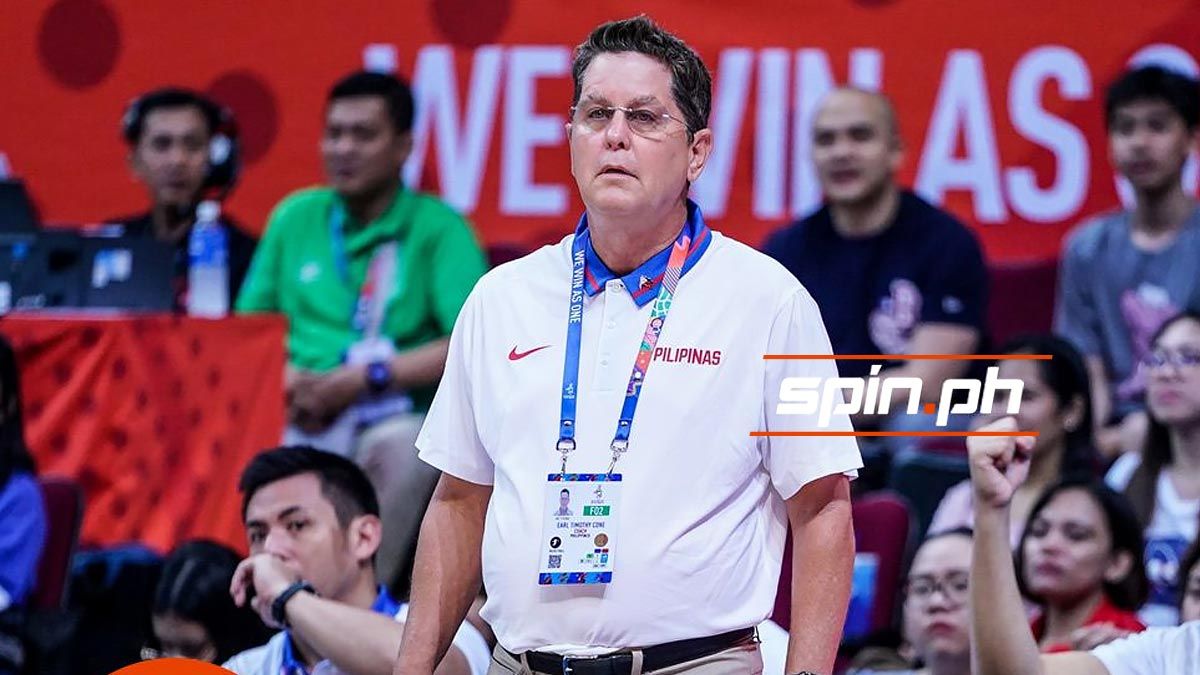 Cone said Thompson's addition gives Gilas height in the backcourt positions, something that wasn't a luxury in past national squads.
"I thought that was the key for us. The idea of having him and Chris Newsome, bigger guards as opposed to what we have in the past national teams where we have smaller guards and they are always mismatched defensively," Cone said.
ADVERTISEMENT - CONTINUE READING BELOW ↓
Thompson is again in the conversation in the November window of the Fiba World Cup qualifiers. With Ginebra part of the three PBA teams that will take part in the national team, Thompson seemed a shoo-in for the spot.
Cone said Thompson's MVP victory in the PBA proved that his player is ready for Gilas.
"The thing with Scottie, he impacts you in so many ways that don't show up in the scorebook. People don't see it all the time because it's off the ball. You see those kalawit rebounds, the occasional three-point shots, drive to the basket. But he is doing do much more out there.
"Something that I learned as a coach, I learned to leave him out there because over time, he will continually impact the game… You allow him to play after one or two mistakes that he makes or the missed shots that he put out, we allow him to do that because he is helping you in so many areas," said Cone.
ADVERTISEMENT - CONTINUE READING BELOW ↓
We are now on Quento! Download the app to enjoy more articles and videos from SPIN.ph and other Summit Media websites.