CHICAGO - Change can be an unwelcome stranger. It ruffles feathers and rocks the boat.
But what if the boat is sinking, the hull leaking, and the crew morale is quickly dissipating?
What if this once proud and mighty ship happens to be Gilas?
Well, you open the door wide. Change must not only be welcomed in these capsizing times. It demands to be embraced.
Following our team's nuclear meltdown at the 2019 FIBA World Cup, losing all five games by an average of 29.4 points per, and free falling to last place among 32 participants, the fans are out looking for blood.
Forget puso. Puss is the word for Gilas.
Never mind heart. Our basketball crazy nation is hurt.
Yeng Guiao didn't walk on water in China. He didn't stumble on a puddle, either. But he did make some blunders.
For instance. he gave too much playing time to Kiefer Ravena and Gabe Norwood whose performances did not merit a long leash. Ravena and Norward logged a combined 177 minutes and all they showed for it was a combined average of six points per outing.
Ravena and Norwood shot the ball as though they had cataracts. Kiefer went 6-of-31 from the field and 4-of-19 from long distance. Gabe, on the other hand, went scoreless in the first four games and settled for 11 of 13 overall while missing eight of 10 behind the arc.
Robert Lee Bolick Jr., meanwhile, proved to have more balls than a golf tournament. He was easily our best shooter - 15-of-32 from the field and 7-of-18 from downtown. Yet for some reason, Bolick was only entrusted 71 minutes, most of which came at a time when deficits had hopelessly swelled like a tsunami.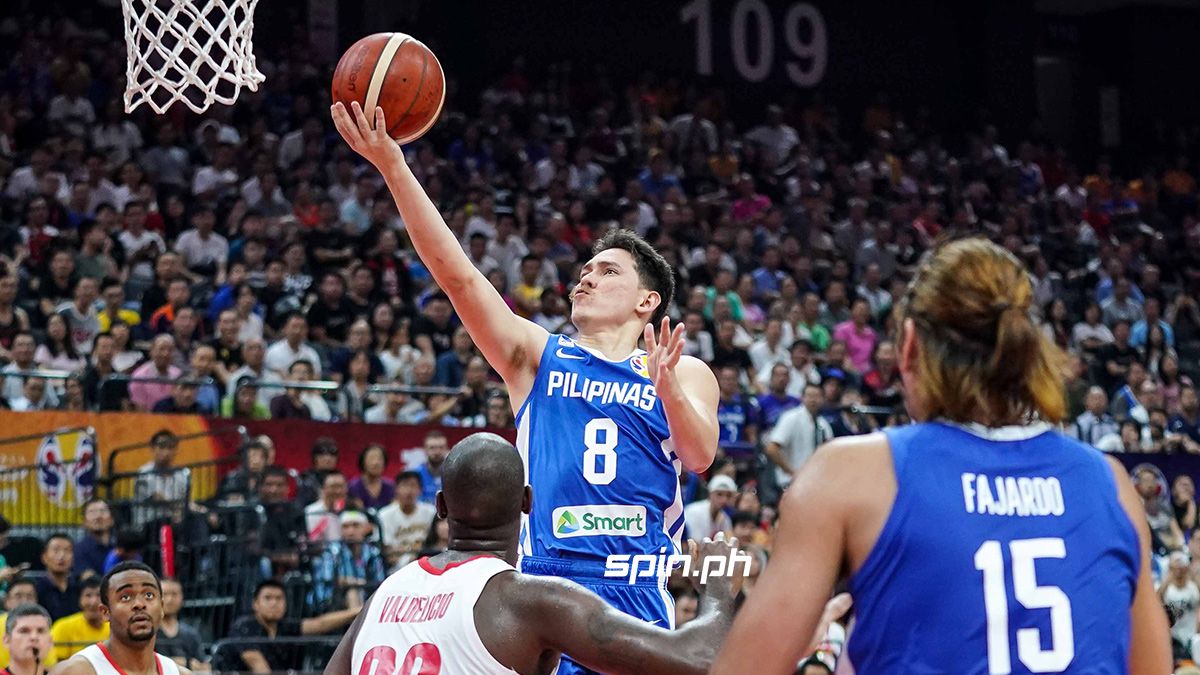 Raymond Almazan and Mark Barroca clocked in only for a total of 71 minutes in five games but they still managed to average more points (6.8) than Ravena and Norwood who had more than twice as much playing time.
Had those two pairs minutes been swapped, imagine the possibilities.
I get it, coaches favor certain players to advance their style of play. But conscience becomes a liability when a coach refuses to yank or bench an unproductive player that he likes. Loyalty to some stars must only be an illusion if the goal is to pursue the common good of the entire team.
Except for the Angola and Iran games, Gilas had slow starts. I don't know what the pre-game meals were but it seemed like the chop suey had too much MSG it made our guys sluggish. Seriously, though, anemic starts reflect a lack of energy and preparation. And its the coach's job to supply both at the get-go.
Overall, though, Guiao did a superb job considering the disadvantaged circumstances he was put in.
He could have blamed his players for their mediocrity. Instead, he led them all safely on the bus and then threw himself under.
IT WAS NOT HIS FAULT that Andray Blatche turned into a slow and old relic. It wasn't his fault that our heavily-advertised 3-point shooting was merely billboard material: long on the talk, short on the walk.
And it definitely wasn't Guiao's fault that the defense that Gilas showed in Foshan was so putrid it bled for 499 points while allowing the opposition to hit 182 of their 339 field goals. It was also a lazy defense that gave up 55 triples out of 122 attempts.
The system and the process is what's horribly broken with Gilas and no matter who calls the plays moving forward will encounter the same fate.
Unless the year-round PBA schedule eases up and unless the team owners will wholeheartedly lend their best players to the pool, our national teams will perpetually be hastily-assembled and ill-prepared. As a result, our selections will always be flawed, the hoops equivalent of the legal metaphor about the "fruit of the poisonous tree."
For the sake of argument, though, let's gleam at some candidates.
Tab Baldwin is a common choice among disgruntled fans. But Baldwin will need to swallow a lot of personal pride to accept a position from the same team that had conveniently regurgitated him in 2016 to make room for Chot Reyes.
Besides, he seems to be enjoying eternal bliss at Ateneo, why would he covet the headaches that come with Gilas' highly-politicized coaching position?
Mark Dickel is also favored by the jilted. He had a successful 21-year career as a player, has coached the Albanian national team, and is presently busy providing careful whispers as consultant for TNT KaTropa.
Why would he want to turn his happy life messy and complicated by taking on a challenge where he has too many masters to please?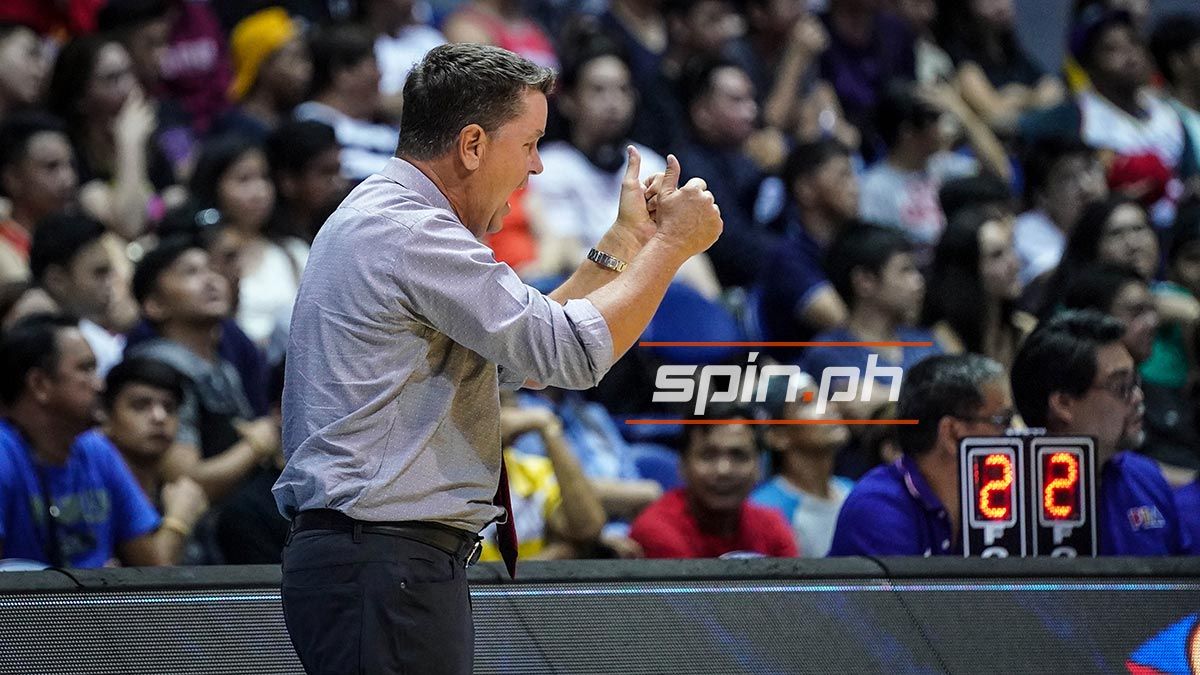 I hope Guiao stays. But if he leaves, there is only one viable replacement - Tim Cone.
A conscientious fact-finder. this is usually the part of my column where I unload stats with the same frenzy that Boy Abunda hurls adjectives toward the guests on his popular TV program.
But there really isn't much to say about Cone, a 21-time PBA champion and three time PBA Coach of the Year.
He is a proven winner. Players have been known to catch a bullet for him. And he is a scholar of the triangle offense, a nice weapon to wield in international play.
If our basketball gods think there's a better answer than Tim Cone, they don't know the question.
Recommended Videos