FORMER Gilas Pilipinas coach Chot Reyes called his 2014 Fiba Basketball World Cup team a "team of leaders" and he sees a few of them becoming good coaches someday.
Speaking in a webinar organized by Blackwater consultant Ariel Vanguardia and Hoop Coaches International, Reyes said one of the reasons for the success of Gilas was how its leaders came together for the team.
"We need a new kind of leader. We need a leader with a heart. We need a leader who can put teams together. We need a team of leaders. And I think that's the story of Gilas," said the former Gilas coach.
"I'd like to say that I'm a great leader but I wasn't the only leader in Gilas. I had a team of leaders – Jimmy (Alapag), Gabe Norwood, Jayson Castro, Marc Pingris, Ranidel De Ocampo, they were all, in their ways, leaders. That's the kind of team you want to build."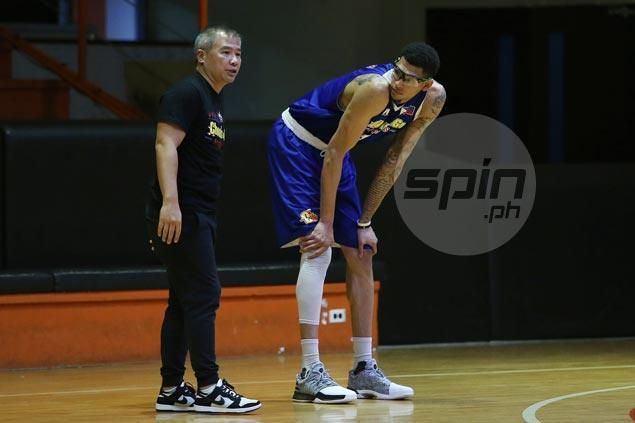 Continue reading below ↓
Recommended Videos
Reyes and his team of leaders helped put Gilas back on the basketball map with a silver-medal finish in the 2013 Fiba Asia Championship in Manila that earned it a first trip to the World Cup the following year after a 36-year absence.
Gilas, with Andray Blatche also joining the team as its naturalized player, then finished 21st among 24 nations after coming away with an 81-79 overtime victory over Senegal in its final group game in Seville, Spain.
Reyes said it will no longer be a surprise to him if some of his players at Gilas will become coaches someday. One of them is in fact already coaching in Jimmy Alapag, who handles San Miguel Alab Pilipinas in the ABL.
"Jimmy was already a coach even before he became a coach," said Reyes. "Naglalaro pa lang si Jimmy, coach na talaga siya. He already had that mind already."
"I think LA will be a great coach. I think Ranidel will turn out to be a pretty good coach with his demeanor and understanding of the game. Gabe Norwood certainly, I think, will turn out to be a very good coach.
"Everyone there will have their crack but aside from Jimmy, it's LA, Ranidel, and Gabe, I think, they will turn out to be pretty good coaches themselves," said Reyes.