SUNDAY night's announcement of the new members of the Gilas Pilipinas 5.0 pool had a 'changing of the guard' feel with longtime national team mainstays Gabe Norwood, Marc Pingris, and Ranidel De Ocampo left out of the lineup.
Putting a premium on youth, returning Gilas coach Chot Reyes bared 12 PBA players to be added to the national cadets in the pool that had surprise selections like Mahindra's LA Revilla, Phoenix big man Norbert Torres, and Blackwater's Art dela Cruz.
[See LA Revilla, Norbert Torres surprise selections in Reyes' new Gilas 5.0 pool]
Not on the list are Pingris, De Ocampo and Norwood - mainstays of the national team since Reyes put up a side for the 2013 Fiba Asia championships in Manila who now pass the baton to a new generation of players, none of them above 30.
"It's a very young team, it's balanced, it helps us run a system we want to run. We like the combo of youth and veteran smarts," said Reyes, explaining that he put a premium on youth in a program geared toward qualification for the 2020 Tokyo Olympics.
Reyes bared that he and his coaching staff which included former Gilas captain Jimmy Alapag, Jong Uichico and his son Josh drew up an initial list, but changes had to be made because trades in the offseason influenced their decision under the one-player-per-PBA-team policy.
Continue reading below ↓
Recommended Videos
Under that same policy, Pingris had to give way to Paul Lee at Star; Norwood was dropped in favor of younger Rain or Shine teammate Raymond Almazan, while De Ocampo was omitted in favor of TNT star Jayson Castro, who was convinced to unretire from international competitions.
That policy also gave Ginebra's LA Tenorio no chance of another Gilas run, with versatile big man Japeth Aguilar vital to Reyes' plans.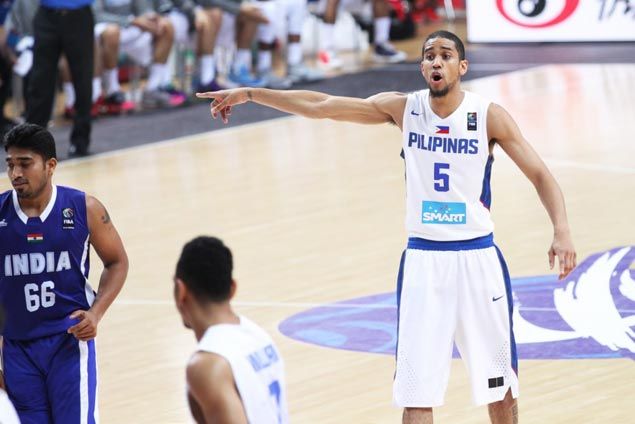 Reyes said he gave Norwood a call before the announcement to explain to him why he went for Almazan, who, he said, "has always intrigued me with the kind of skills that he has."
"I made sure to call Gabe and explain to him. I just told him to get ready, we dont know what will happen. But for now we wanted to go with younger guys," said Reyes, who had Norwood as his defensive lynchpin in the Gilas team that finished runner-up to Iran in the 2013 Fiba Asia championships.
While Reyes now has a young team perfect for his 'small ball' system, Norwood, Pingris and De Ocampo no doubt left a big void in the side.
Pingris had always been Gilas' energy guy while Norwood has been its top perimeter stopper - roles that will likely be played by Calvin Abueva in the new Gilas side - while De Ocampo has long been the team's best clutch shooter.
A bigger void will be left in terms of leadership.
"Not having guys like Gabe, Del and Ping is a big loss - even from a leadership standpoint," said Alapag, who was with the three since the 2013 Fiba Asia showpiece in Manila.