TRUTH be told, Justin Brownlee and Ricardo Ratliffe were already on Chot Reyes' radar as potential naturalization candidates as early as 2017.
The former Gilas Pilipinas head coach unveiled that he had those two players in mind as the Samahang Basketbol ng Pilipinas (SBP) were already preparing for life after the 2019 Fiba World Cup.
"We had a whole plan, including young players in the pool and trying out and naturalizing other guys," he told Coaches Unfiltered.
Reyes shared that he had a lengthy talk with Ginebra coach Tim Cone at that time about what Brownlee brings to the table.
"We were thinking about JB. I talked to Tim about him and ang haba ng usapan namin," he said of Brownlee, who was already a resident Ginebra import and a two-time PBA champion then.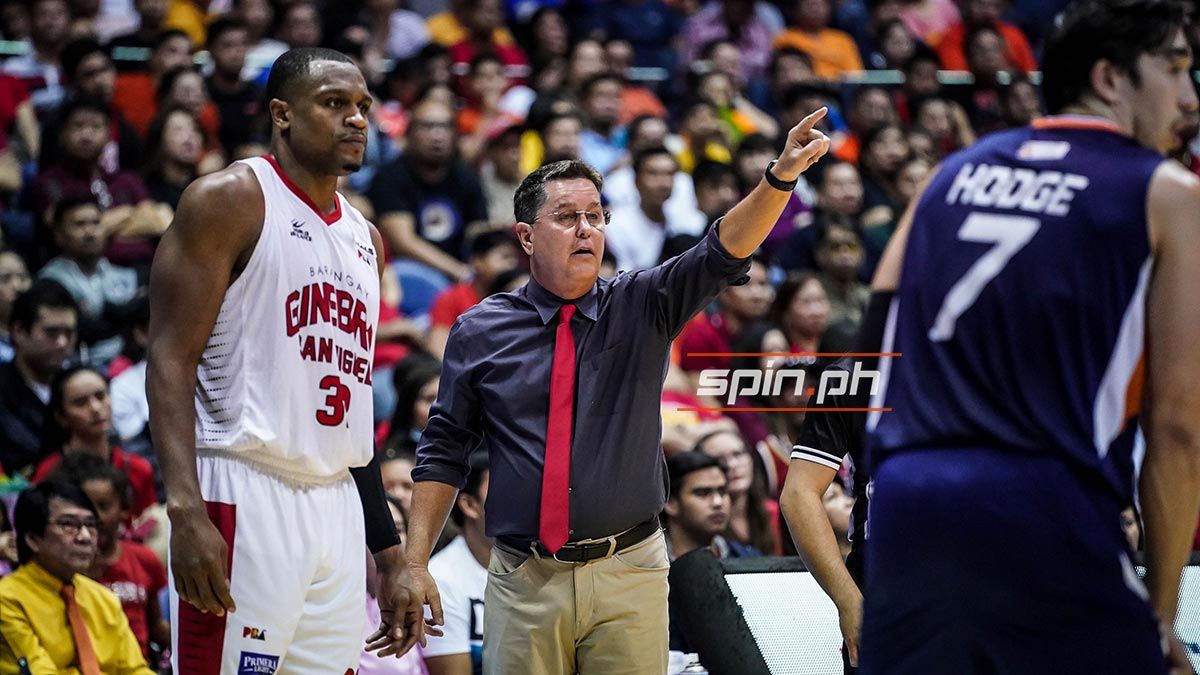 Continue reading below ↓
Recommended Videos
Ratliffe, meanwhile, has been impressive in his two stints as an import for Star (now-Magnolia) and was a prime target for the SBP.
Unfortunately, Korea beat the Philippines to the punch as Ratliffe became a naturalized Korean player in January 2018 and has since represented the country in international competitions under the name Ra Gun-A.
"We had those plans. We're toying and tinkering with different combinations and different lineups," Reyes said. "Unfortunately, it remains plans until now."
The search for Andray Blatche's replacement in Gilas Pilipinas, however, continues today.
Brownlee remains a part of those in SBP's radar, although Reyes insisted that listing those names is just the easy part.
The hard part is if those players will be willing to represent the Philippines altogether.
"If there's a 7-footer who's pretty young and is willing to give up his citizenship, then it's good for us," he said.
Reyes explained that getting a player who possesses that mentality and can also provide the skillset the national team needs is such a difficult endeavor that the country should feel lucky that Blatche was ready to trust the process.
"Andray Blatche was a one-in-a-million situation for us," he said. "If that player is good, chances are he's going to play for his country or he's already played in their national team. That willingness (to be a naturalized Filipino) is really the very important thing."
Yet it isn't limited to that.
Reyes said that whoever the SBP decides to pursue a naturalization for must also accept the reality that his career will largely be tied with the Philippines.
"If he plays for the Philippine national team, he couldn't play anywhere else. That also prevents him for playing for any European team or Latin American team as well. It's a difficult proposition and situation," he said.
That was the case for Blatche, who only played professionally in the Chinese Basketball Association (CBA) since he became a naturalized Filipino in 2014 and suited up for the Xinjiang Flying Tigers and the Tianjin Gold Lions.
Lucky for the SBP, there's still significant interest from foreigners to be a part of Gilas' future.
Aside from Brownlee, among its potential choices are former San Miguel reinforcement Chris McCullough and Ateneo's Ivorian center Ange Kouame, all of whom have repeatedly testified their desire to don the national tri-colors.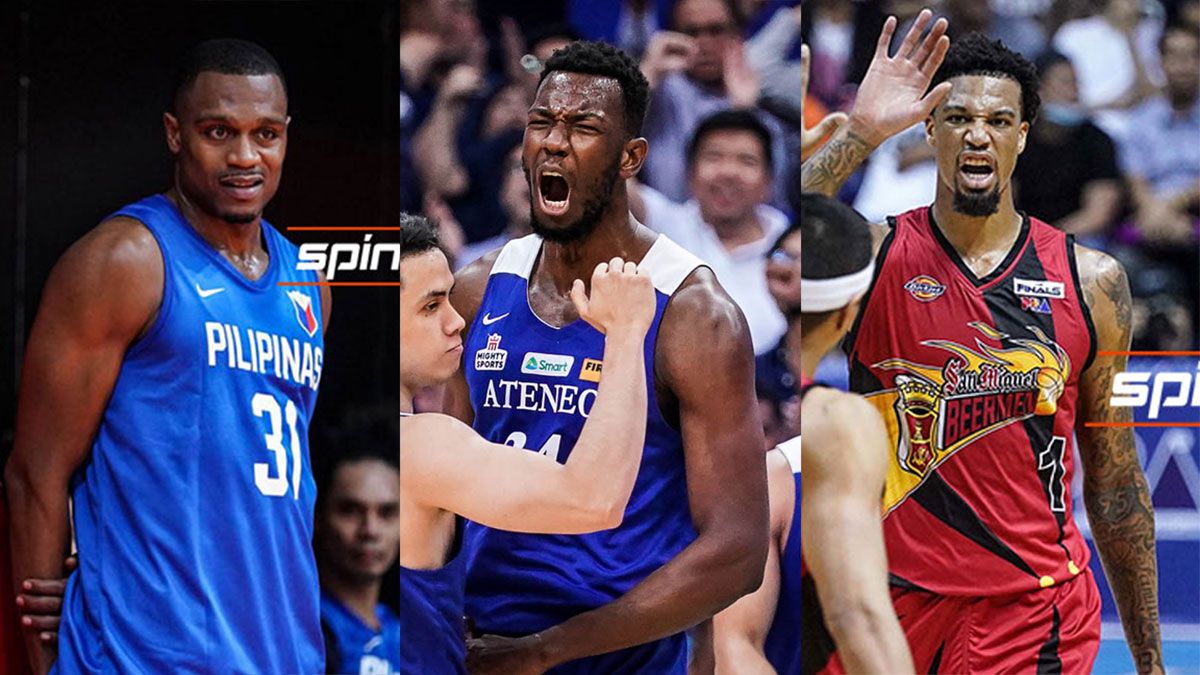 That spoils the SBP for choice on what president Al Panlilio is envisioning as a naturalized players pool.
But Reyes warned that the choice for the naturalization player should also depend on the manpower that Gilas Pilipinas has, especially with the emergence of young centers in Kai Sotto and AJ Edu.
As much as it's a no-brainer for the Philippines to pick a big guy, a versatile winger should also merit a discussion for the bigwigs.
"We need a tall guy who can also play outside because that's our advantage, that's the way we give other teams problems. If our big man can be a stretch four or five, that's the perfect type of player for us," he said. "But right now, if Kai and AJ develop as we think they should, maybe we can look at somebody who's more skillfull, more of an all-around wingman type who can play guard, forward, and shoot the three, cause we already have the 7-footers in Kai and AJ."
"Again, it entails a lot of planning and forward looking and I know the SBP and sila (program director) Tab (Baldwin) are looking at several names."
___
Spin fans unite at the Spin Viber Community! Join the growing community now and complete the experience by subscribing to the Spin Chatbot.