ANDRAY Blatche is at the center of a raging storm as Gilas Pilipinas rounds out a Fiba World Cup campaign that's looking more and more like a debacle, but the Brooklyn-born center is focusing on the task at hand.
"We're trying to get a win," said Blatche on the eve of the Philippines' final game in the quadrennial showpiece, where a loss to Iran at the Beijing Wukesong Sports Arena will likely condemn the Filipinos to last place in the 32-team field.
The 6-10 Blatche earned the Filipino fans' admiration when he led Gilas to a 21st-place finish in the 2014 Fiba World Cup in Spain, but his relationship with both the team and its army of supporters has been largely testy since.
His commitment and fitness has come into question for every tournament he has played with Gilas since and it was no different in this World Cup campaign, where fans have grumbled as he lagged behind on fastbreaks and gasped for air.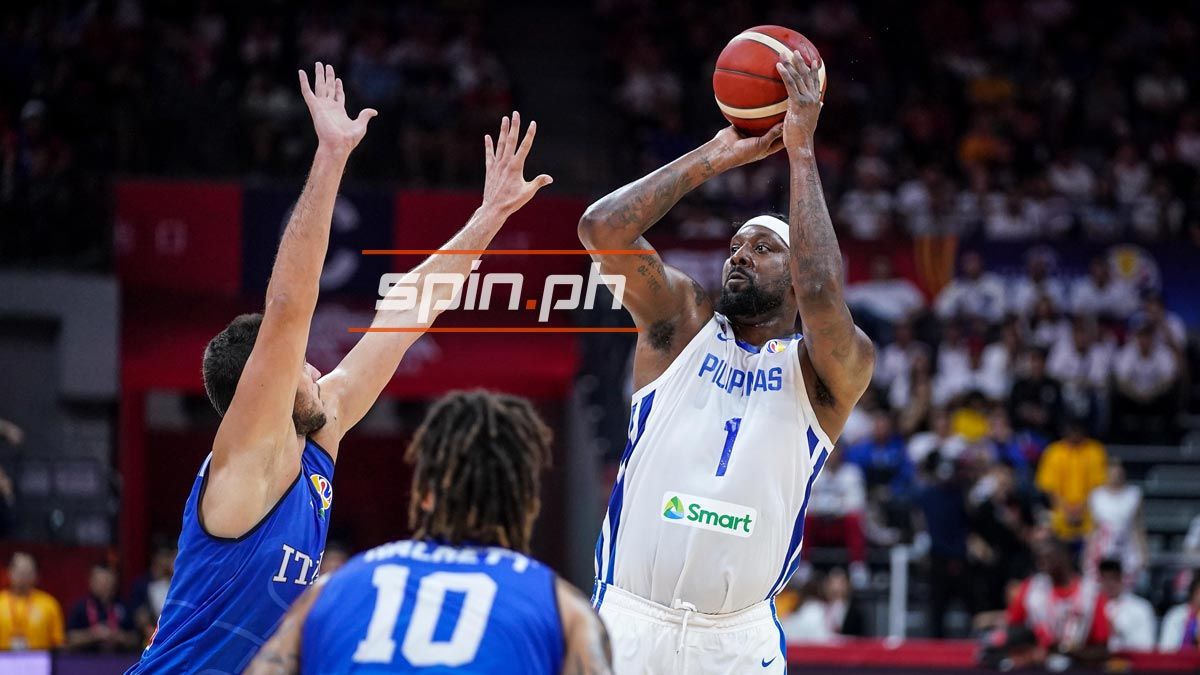 Continue reading below ↓
Recommended Videos
The former NBA player, at least, remains focused on the task at hand as he hopes to carry over his improved form in the game against Tunisia into Gilas' farewell game against Hamed Haddadi and Iran.
"I hope (my performance in the fourth versus Tunisia) would carry over into our next game," said Blatche, who had his most prolific game at this World Cup with 24 points in the 86-67 loss to Tunisia on Friday night.
The longtime naturalized player is also confident about the team's chances against Iran, which Gilas beat with Blatche in the lineup during the second round of the 2015 Fiba Asia Championship in Changsha, China.
However, Iran, which carries a 1-3 record in this tournament, beat Gilas in their two meetings in the World Cup qualifiers.
"We had a great shootaround and we're familiar with Iran. The last time I went up against them we actually got a win so we're hoping to get one tomorrow," Blatche said.
Gilas coach Yeng Guiao is keeping the same attitude, blocking out all the noise while focusing on how the team can cut Haddadi and Iran down to size.
"Iran is a strong team. They're tall and we've been having problems with that here. They're a really strong team as they brought their superstars and their next generation players," he said.
"With Haddadi, it's important to draw his defense out because when he's in the middle, he's too intimidating. We practiced a scheme and hopefully it works out."