FIBA'S announcement on Monday night that the Philippines will be one of three hosts for the 2016 Olympic Qualifying Tournament this July is certainly one worth celebrating.
Gilas Pilipinas playing on home soil, in front of thousands of cheering countrymen, is a huge boost in the team's battle against five other squads looking to qualify for the basketball competitions in the 2016 Rio Olympics. Plus, the homecourt advantage has done wonders for Gilas before in the 2013 Fiba Asia Championships, so hope definitely abounds in this year's Olympic wildcard qualifiers at the Mall of Asia Arena.
It won't be an easy task, though, even with the homecourt edge. Based on the Fiba world rankings, last updated in October 2015 after all continental championships ended, the Philippines ranked 14th out of the 18 countries slugging it out in the Olympic qualifiers.
Still, rankings only tell part of the story, serving as a guide on which team has the better odds of winning and not automatically determining a winner. There are other factors in play as well, like lineups, coaching, style of play, and more.
Fiba has yet to reveal how the draw will go, but what we know now is the tournament format. The six teams in each tournament will be divided into two pools of three, with a finals set to determine which gets one of the three final qualifying places to the Rio Games.
Continue reading below ↓
Recommended Videos
With the draw set on January 26 (January 27, Manila time), SPIN.ph surveys the competition — minus co-hosts Serbia and Italy, of course — and takes a look at the best and worst possible brackets for Gilas based on rankings, lineups and recent performances.
TEAMS TO AVOID
France
Fiba world ranking: 5
Notable accomplishments: 2nd (2011), 1st (2013), 3rd (2015) in Fiba Eurobasket; 3rd (2014) Fiba World Cup
Since Vincent Collet took over as head coach in 2009, France has become a basketball superpower not only in Europe, but in the world with consistent Top 3 finishes in major Fiba tournaments since 2011. It also helps that Les Bleus have a formidable lineup backstopped by former and current NBA stars like Tony Parker, Nicolas Batum, Boris Diaw, Evan Fournier, Rudy Gobert, and Nando de Colo. Spain, eventual 2015 European champs, even needed overtime to beat France in the semis. This is a team widely considered the second best in Europe (and arguably the third top team in the world), with a deadly mix of speed, athleticism, shooting, youth, and a towering frontcourt (with only five players over 30 and just one under 6'5"). Definitely not someone you'd look forward to face if you were Gilas.
Greece
Fiba rank: 10
Notable accomplishments: 2nd (2006), 9th (2014) in Fiba World Cup; 3rd (2009), 5th (2015) in Fiba Eurobasket
The scariest thing about this Greek mix of aging former NBA vets and rising stars like 20-year-old 6-foot-11 wingman Giannis Antetokounmpo: They've only lost twice in two major Fiba tournaments in the past two years, including a heartbreaking two-point loss to Spain in last year's Eurobasket quarterfinals. Their stingy defense is hard to crack, and they're equally difficult to stop in transition. Antetoukounmpo, Nick Calathes, and Nikos Zisis like to push the pace, hound ballhandlers, and anticipate passes for easy baskets, while the two Kostas (Koufos and Papanikolaou) can bring damage down low. Those players, by the way, are all 26 and younger. This is an emerging contender in the world stage, a team far better from the one that gave Gilas its only double digit defeat in the 2014 Fiba World Cup.
Canada
Fiba rank: 26
Notable accomplishments: 3rd (2015) in Fiba Americas
Steve Nash has managed to turn things around for the Canadian basketball team after taking over as general manager in 2012. Forming a young and athletic core built around NBA up-and-comers Andrew Wiggins, Kelly Olynyk, and Cory Joseph, Canada impressed in the 2015 Fiba Americas with a third-place finish, suffering a nail-biting one-point defeat to eventual champs Venezuela in the semifinals. This team is a clear-cut top contender with all the right ingredients to win any group they get in, despite its mediocre Fiba rank.
Mexico
Fiba rank: 19
Notable accomplishments: 1st (2013), 4th (2015) in Fiba Americas
Mexico has the higher Fiba rank but they fall below Canada after the Canadians beat them in two meetings in last year's Fiba Americas, including a one-point loss in the battle for third place. It doesn't make them less formidable, though, especially with their interior scoring and deadly shooting beyond the arc (they led the 2014 Fiba World Cup in three-point shooting percentage). They may not have a player taller than 6'9" but they have arguably the best beast in the paint among all players in the Olympic Qualifiers, Gustavo Ayon.
Turkey
Fiba rank: 8
Notable accomplishments: 2nd (2010), 8th (2014) in Fiba World Cup
This was a tough call, choosing among the up-and-coming Czech Republic (led by Euroleague stars Jan Vesely and Tomas Satoransky to a seventh place finish in 2015 Eurobasket), Angola (Afrobasket powerhouse with its deadly two-man game between center Yanick Moreira and guard Carlos Morais), and Turkey. The Turks, despite consistently underwhelming in Eurobasket competition, pose a scarier threat to Gilas with a potent frontcourt of NBA players Ersan Ilyasova and Omer Asik leading a team with a good mix of size, tenacity, and shooting. And don't be fooled by their disappointing 2015 Eurobasket stint. First, they got in the group of death with Spain, Italy, and Serbia, before facing France in the knockout stages. The fifth best defense in the 2014 Fiba World Cup will look to bounce back strong in the Olympic Qualifiers.
Croatia
Fiba rank: 12
Notable accomplishments: silver medal, 1992 Olympics, Barcelona; bronze, 1994 World Cup; bronze, Eurobasket, 1993, 1995
Croatia beat Gilas by only three points, 81-78, in the two teams' debut in the 2014 World Cup in Seville, but this is not a team you hope to play again. Croatia has a deep pool of world-class players like Bojan Bodjanovic and Ante Tomic as well as a rich basketball tradition. Given a choice, you'd rather not see the Croatians taking part in the Manila qualifier.
TEAMS GILAS HOPE TO MEET
Japan
Fiba rank: 48
Notable accomplishments: 3rd (2014) in Asian Games, 4th (2015) Fiba Asia
Japan has vastly improved into a Top-4 team in Asia since Kenji Hasegawa took over coaching duties in 2014. Hasegawa has revamped and re-energized their offense around Makoto Heijima, Joji Takeuchi, and Keijuro Matsui to impressive results. But Gilas has faced and beat them twice in last year's Fiba Asia Championships. Gilas matches up well with the Japanese, and the homecourt edge just gives our team a boost in repeating over Japan.
Latvia
Fiba rank: 35
Notable accomplishments: 8th (2015) in Fiba Eurobasket
The young and relatively unknown Latvians made a splash in 2015 Eurobasket, matching their best finish in the tournament of eighth spot since 2001. They hung tough against France and Greece, while beating some higher ranked teams like Slovenia, all without new NBA sensation Kristaps Porzingis. The Knicks rookie, though, remains the biggest and perhaps only threat to Gilas as this young team's weaknesses (27.8 percent 3-point shooting, poor defense) got exposed by more veteran European teams. The offense stalls as well, with only one player averaging double digits in scoring for Latvia during the 2015 Eurobasket tournament (Dairis Bertans, 10 points).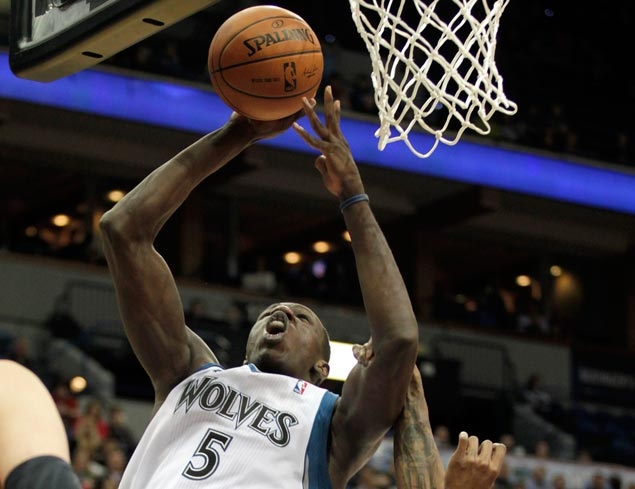 Senegal
Fiba rank: 31
Notable accomplishments: 3rd (2013), 4th (2015) in Fiba AfroBasket
Gilas needed overtime to score its only win in the 2014 Fiba World Cup against the tall, fast, tough Senegal side. But Gorgui Dieng remains the lone bright spot in this aging group that still has suspect perimeter shooting, especially from deep (28.9 percent). Their offense is largely dependent on one man, but containing Dieng is easier said than done. Once Gilas does that, they stand a better chance of winning over Senegal again.
New Zealand
Fiba rank: 21
Notable accomplishments: 4th (2002) in Fiba World Cup; 1st (2009) in Fiba Oceania
After enjoying success in the mid-2000s under then coach and now Gilas mentor Tab Baldwin with former stars Sean Marks and Kirk Penney, the New Zealand team has gone on a rebuild. Half of its roster in the 2015 Fiba Oceania tournament are 26 and under, led by high scorer Corey Webster and emerging big man Isaac Fotu. But the 21-year-old Fotu stands just 6-foot-8, and is the second tallest player behind 6-foot-11 center Robert Loe. This is not an intimidating team, especially since it doesn't have the height and shooting that Gilas has trouble with. They don't particularly shoot well from beyond the arc (33 percent) and are largely dependent on Webster (with 35 percent of the team's attempts), weaknesses that Gilas can exploit.

Puerto Rico
Fiba rank: 16
Notable accomplishments: 2nd (2009, 2013), 4th (2011), 5th (2015) in Fiba Americas; 6th (2004) in Olympics
There are other teams with lower Fiba ranks than Puerto Rico that Gilas could face in the Olympic Qualifiers. And they still have the firestarter J.J. Barea leading their high-octane offense. Yet in the 2015 Fiba Americas tournament, it has shown signs of slowing down especially against the top teams and will only get more sluggish come July since eight of their top players will be above 30 years old, including former PBA import Renaldo Balkman. The defense is also spotty, and with five players under 6-foot-2, Gilas again finds a favorable matchup against a team it almost beat in the 2014 Fiba World Cup.
Iran
Fiba rank: 17
Notable accomplishments: gold, Fiba Asia championships, 2007, 2009, 2013; Asian Games, silver medal, 2014
For so long, Iran has been a tough team to break for Gilas, dealing the Filipinos one disappointment after another. But that all changed in the 2015 Fiba Asia Championship in Changsha, China when Gilas, led by Andray Blatche, beat the Iranians, 87-73, on the way to a runner-up finish behind the hosts. Aside from that, Iran's core, which has dominated Asian basketball for so long, has been slowed down by age.
Tunisia
Fiba rank: 23
Notable accomplishments: gold, AfroBasket, 2011, bronze, AfroBasket, 1097, 1974, 2009, 2015
Tunisia had a dream run in the 2015 AfroBasket which it hosted before finishing third behind champion Nigeria and Angola, punching its ticket to the Olympic wildcard qualifiers. But you'd rather meet Tunisia than any other team on the list. But it's definitely a pushover, especially with the Dallas Mavericks' 7-2 rookie, Salah Mejri, anchoring its frontline.
Czech Republic
Fiba rank:
Notable accomplishments: 7th place, EuroBasket, 2015
Czech Republic earned its ticket to the Olympic wildcard qualifiers with a seventh-place finish in the tough 2015 EuroBasket, but it's not as intimidating as neighbor Slovakia or any of the other European teams. The Czechs do have a tall team, but it's one team that Gilas definitely has a shot at beating - more so with a home crowd behind it.