BATANG Gilas faces a tall order in the 2018 Fiba U-17 World Cup in Argentina, but the team is heading there with a lot of confidence.
Grouped with hosts Argentina and perennial European powerhouses Croatia and France, the squad is definitely coming in as heavy underdogs. But the team is unfazed.
After all, for coach Josh Reyes, "it's still basketball."
"What we're doing in this final practice is to really to brush up on the final details of our system, offensive system, defensive system," Reyes said as Batang Gilas held their final practice at the Meralco Gym before flying to Argentina in the evening.
The youth squad is set to face Croatia in the opener in June 30 in Rosario and they're already plotting their David-esque upset on the European powerhouse.
"We watched again videos of Croatia. It's passable, really, because whatever we face there, we'll just really want to execute correctly," Reyes explained.
"We want to study our opponents and defend the way we want to defend," Reyes added. "Whether we compete or what, whatever the final score is, we always want to play the right way."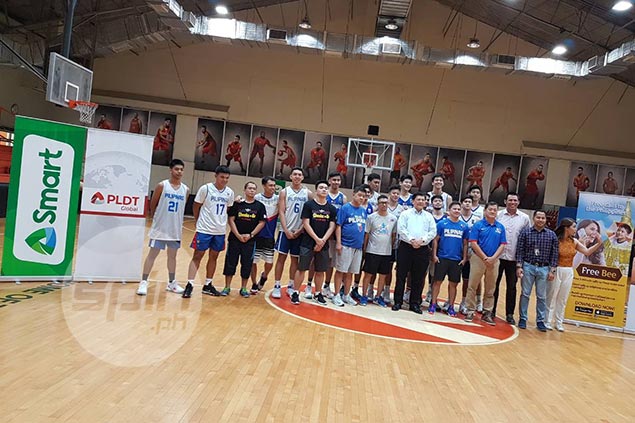 Asked what he expects from his wards, Reyes admitted that they're still in the dark with how things will turn out.
Flying in a week early, Reyes hopes that they could use the final week of preparation to gauge themselves.
"It's hard to tell talaga. It's the first time these guys are playing in this kind of level," Reyes continued.
"These guys being together, this particular group have been together for a short time. I guess we'll have a better feel once we have our tune-up games," he added.
ADVERTISEMENT - CONTINUE READING BELOW ↓
While the results do matter, this tournament is another milestone for the national team program – considering the exposure that it gives to the youngsters.
In time, some of these players will be elevated to the cadets pool and later the seniors team. With an experience like this one, it certainly helps.
"Who knows, majority of these guys will most probably be together in future national team iterations. This is really their first go at it," Reyes said.
"We really want to learn and of course compete. The only way you learn is if you compete hard. Hopefully, we'll be able to surprise people there."