THE hiring of top-notch coaches and formation of a pool of players that can be exposed to international play and given all the tools to succeed are central to the Samahang Basketbol ng Pilipinas' plans for the 2023 Fiba World Cup and beyond.
SBP chairman emeritus Manny V. Pangilinan and Al Panlilio have started a series of consultations with major stakeholders before sitting down with a core group to plot a longterm plan as the Philippines look to rebound from a winless campaign at the 2019 Fiba World Cup in China.
Foremost among the goals is to identify a group of players that can guarantee enough talent for Gilas Pilipinas to be competitive at the 2023 World Cup, which the country is co-hosting with Japan and Indonesia, and all the way to the 2027 showpiece in Argentina.
At the same time, Pangilinan and Panlilio want to put a program in place that will guarantee that this group of players be given the best possible preparation, detailed scouting, and exposure to international basketball - major factors found lacking in the Yeng Guiao-coached team that finished dead-last in China.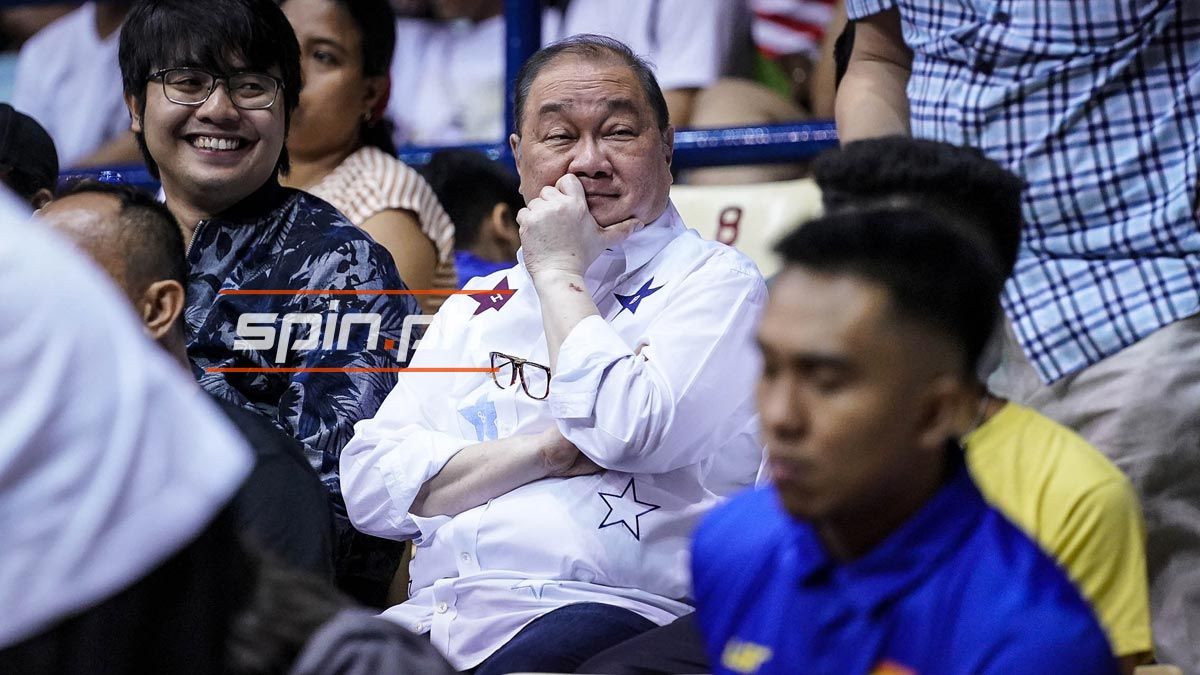 Continue reading below ↓
Recommended Videos
"I told Al [the program] will not just be for 2023 [World Cup] but beyond that. Ano naman, in our lifetime, we won't see the Philippines become a world champion. But at least, with every World Cup we participate in, that should be our norm," said Pangilinan in a wide-ranging interview in his Makati office.
"Our ranking should improve, our performance should improve in the World Cup, even if incremental lang. When we started in 2007, we were No. 64 [sa Fiba rankings] yata. Now we're down to 31, which is good. Slow progress 'yan. But at least we're improving.
"But we should plan all the way to 2027 kasi the young prospects in Batang Gilas, they're all very good players, and tall. Si AJ Edu, si [Carl] Tamayo, si Kai Sotto, si Dave Ildefonso. There are surprises, too. There's [Val] Chauca. There's [Rhenz] Abando. Also [Justine] Baltazar of La Salle."
To put it all together, the SBP will need to find a new head coach to take over from Guiao, who, before stepping down, stressed the need for a shift in the focus from the NBA to the European model, or, at the very least, more exposure for future Gilas teams to that style of basketball.
Panlilio had previously hinted SBP's desire to hire a European coach for Gilas, but Pangilinan stressed such a search may take a bit of time, necessitating the search for another coach to take charge of Gilas' campaign in the 2019 Southeast Asian Games in December.
"We may have to appoint an interim coach for the SEA Games," Panlilio said.
Former national coach Tim Cone is the top choice for the SEA Games, although Panlilio has yet to start the process of talking to the current Ginebra coach about his willingness to take on the job, and San Miguel and the PBA with regard to his availability.
For the longterm, however, the SBP is looking at the set-up that has led to the continued success of Argentina, which has become a world power in basketball behind a special batch of players led by Manu Ginobili and a core group of coaches that included current head coach Sergio Hernandez.
Argentina, led by its 39-year-old captain Luis Scola, finished runner-up to Spain in the last World Cup in China.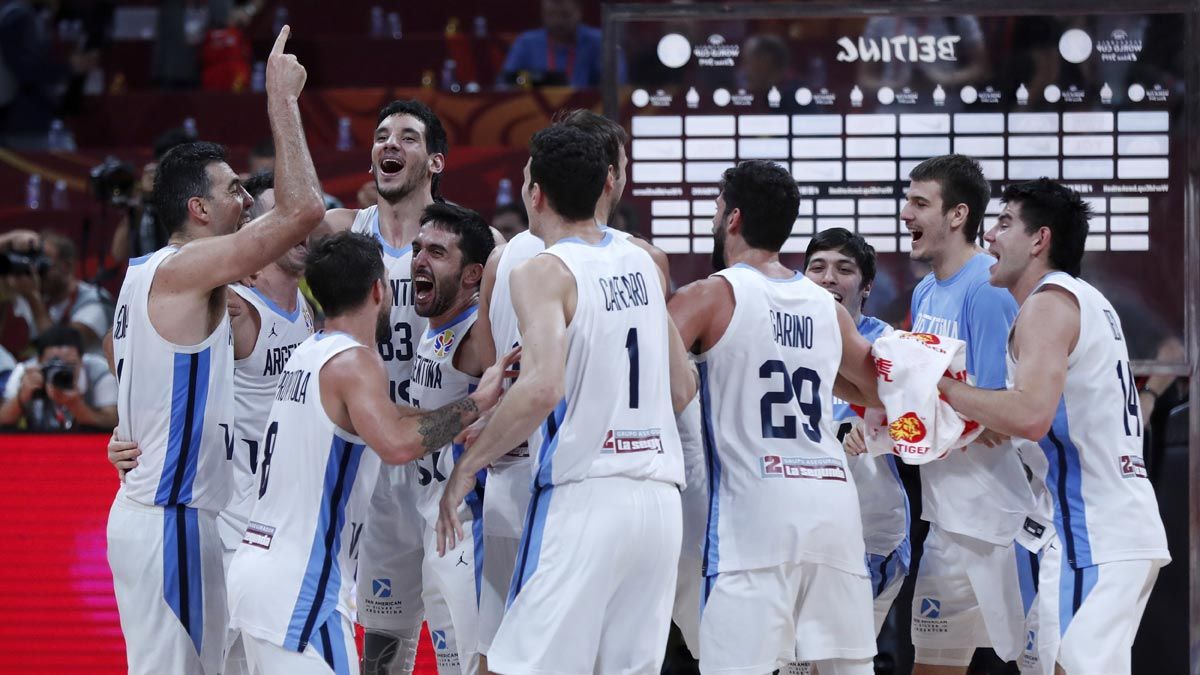 While the SBP's focus at this time is on the hiring of a full-time coach for Gilas, Pangilinan has sounded the need for a coaching staff that can give the national team more permanence, stability and continuity, much like Argentina's.
Comparing the Gilas team under Chot Reyes which impressed in the 2014 World Cup to the last squad, Pangilinan said, "Part of our failure in 2019 is the poor scouting. [In 2014] we had Nacho [Lezcano], for example. Tsaka we had a quality coaching staff at that time, Jong [Uichico] was there, Norman [Black] was there, and Tab [Baldwin] was also there. That was a more mature coaching staff.
"Sabi ko, pwede bang kunin 'yung Argentina coach? Kasi magaling 'yon, although dinaga [sila] sa finals," said Pangilinan with a smile. "Ang philosophy naman ng Argentina, from the time these guys were 16, naglalaro na sila. So they've been together for a long time. With the coach, hindi masyadong nagpapalit.
"So we need a bit of permanence and consistency."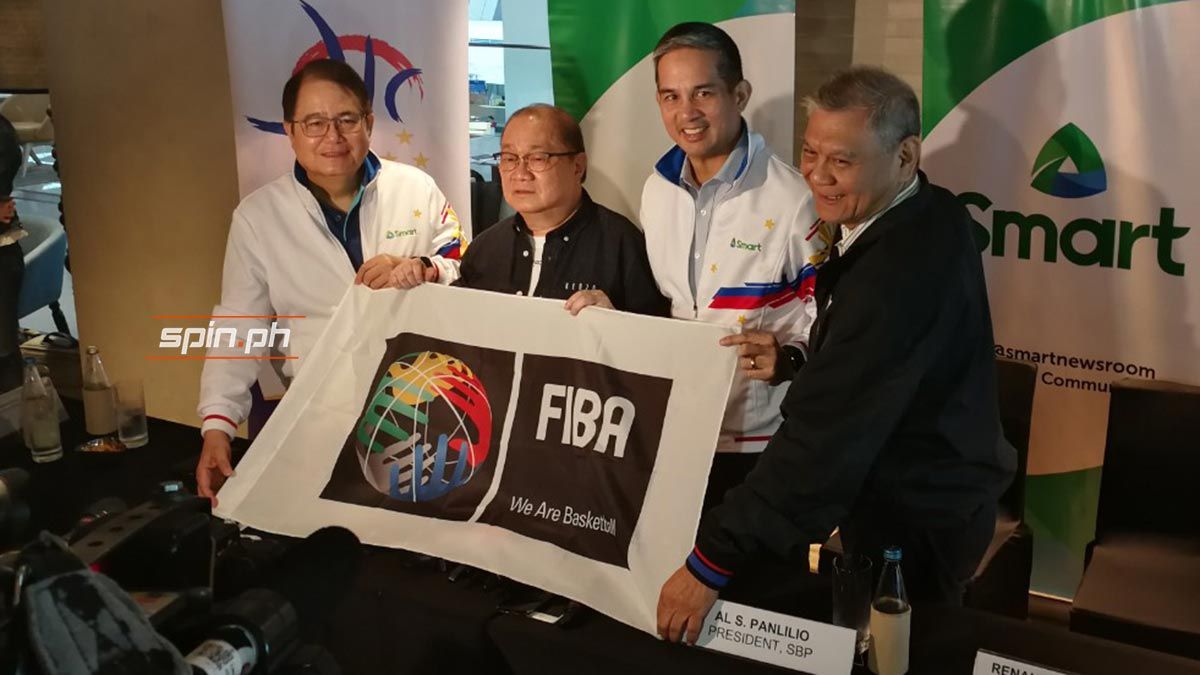 SBP executive director Sonny Barrios said: "Ang coaching staff [ng Argentina] permanent. Maaring 'yung head coach nag-iiba, pero yung core group permanent. Ganoon ang Argentina and Iran. If you look at their coaches and players, kung minsan eight years nilang kasama, akyat-baba from head coach to assistant coach. So may continuity sa coaching staff. Nandun lang sila.
"Kasi may programa. So may nag-iimplement sa programa even if the head coach, nag-iiba," Barrios added.
Finding a European coach to be part of that group may not be a problem, with Panlilio and Barrios revealing that this early they've been getting applications from a number of coaches from that part of the world.
"Ngayon, there's a jobless coach in Europe," Pangilinan said in jest, referring to former Serbia coach Sasha Dordevic who criticized Gilas' 'lack of quality' after Nikola Dokic and Co. dealt the Philippine team a beating at the World Cup.
"Ang advantage kapag kinuha natin s'ya, pagdating n'ya dito, sasabihin, "I will make sure the Philippines will be of world-class quality worthy to participate in the World Cup, di ba?'" the country's top basketball patron added.
Turning serious, Pangilinan said the search for the next coach will likely begin with consultation with former national coaches like Baldwin, Reyes, Guiao, Black, and Cone as well as current TnT consultant Mark Dickel, who like his mentor Baldwin has had wide exposure to the international game.
Asked about Baldwin, who is the popular choice among fans along with Cone, Pangilinan said, "In my mind, he's a candidate," although he was also quick to add that the veteran internationalist is also being eyed as the project director that will oversee the entire program.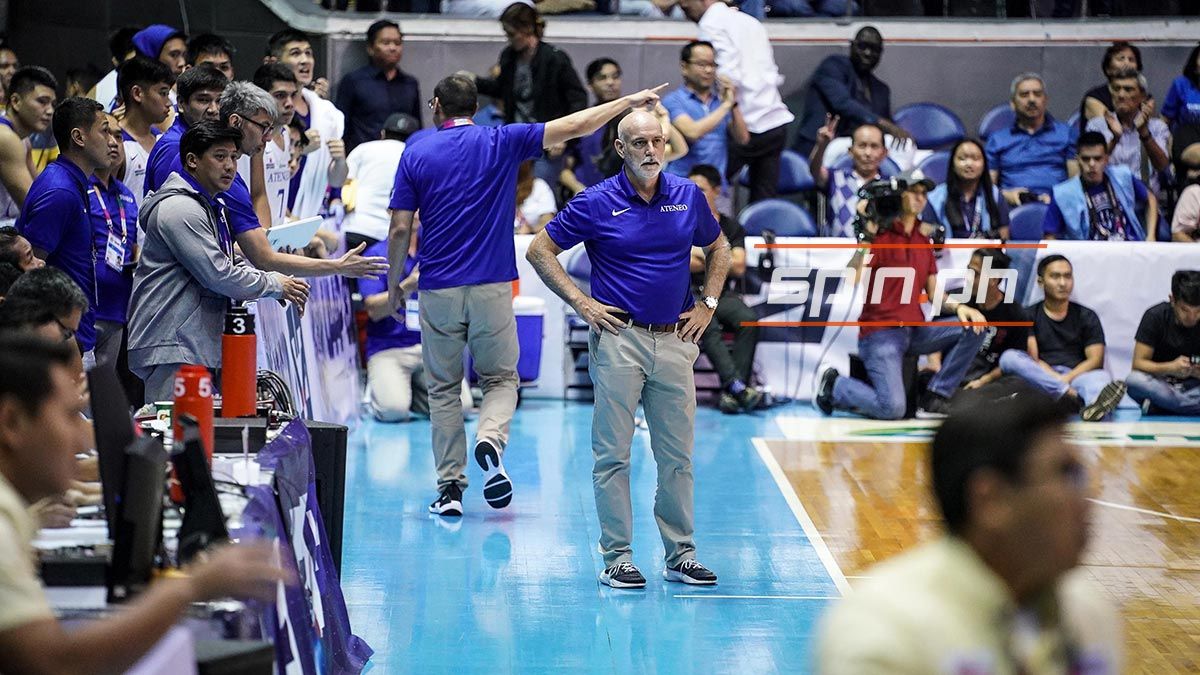 Pangilinan said the composition of a future national pool should be carefully planned, pointing out that current Batang Gilas standouts that may be in their prime by the 2027 World Cup may still not be mature enough to do well in 2023, thus making PBA players a necessary part of the equation.
"If we adopt the Rajko [Toroman] formula [of the original Gilas program], the core [of the team] should be a mixture of Batang Gilas players now and the veteran PBA players. What is the proportion? But the question for the college players now is, are they mature enough for 2023? Certainly, for 2027. That's why we need to develop a program for the team," Pangilinan said.
Exposure to European basketball is also a must, he added.
"Kung talagang we want to orient this team to Europe, our players should play in Europe. They should spend some time there. But I'm glad that some of the players are training overseas, like AJ Edu and Kai. But the deserving players who should be part of 2023 and 2027, some of them should probably play in Europe," MVP said.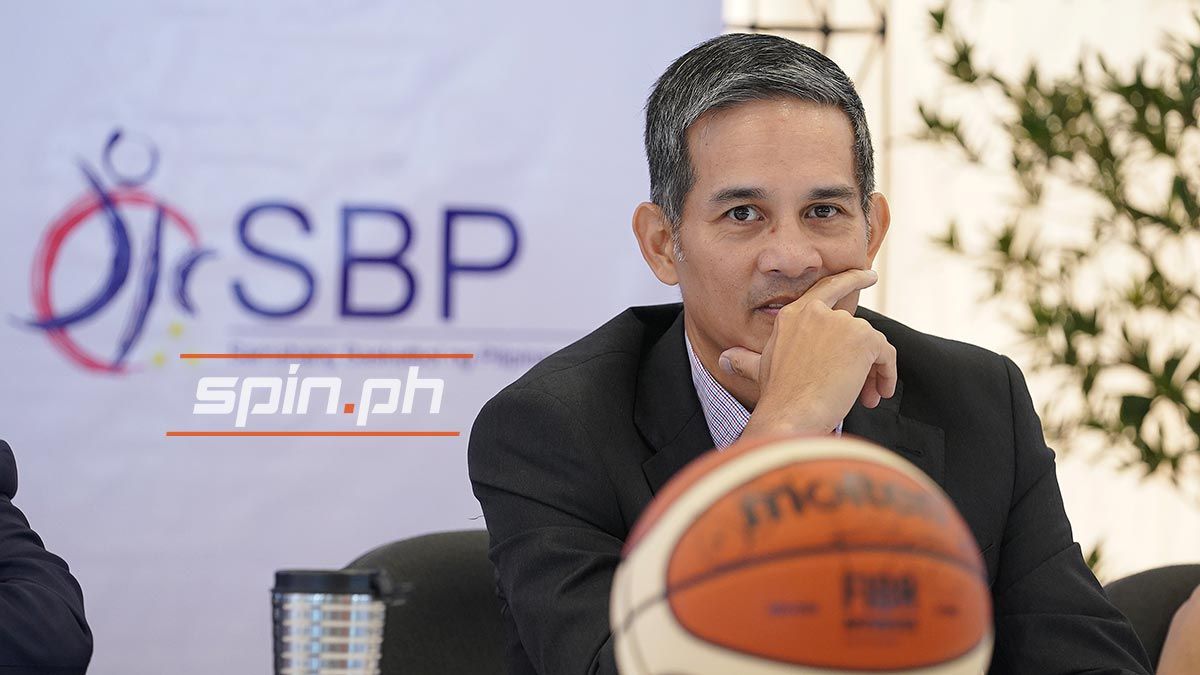 Panlilio, who is the new president of Smart Communications and chief revenue officer of PLDT, bared there are also ongoing discussions within the PBA board on how best to accommodate the Gilas program moving forward.
"Even before this, there have been discussions in the PBA board on how we can move the program forward. We can see how it has impacted the PBA calendar, imagine yung finals mo [ng Governors Cup] nasa January na," said Meralco's representative to the league board.
"And there were a lot of talks on, do you bring [the season] down to two conferences with the same number of games [for the teams]?" he added. "The PBA needs to be creative if that is to happen. Or give the PBA a window to rest for three to four months to open up to international windows and at the same time give the players a time to rest.
"The PBA is open and there is an ongoing discussion on a dedicated team," Panlilio added.