AUSTRALIA veteran Andrew Bogut minced no words after the Boomers suffered a heartbreaking 95-88 double-overtime loss to Spain in their Fiba World Cup semifinal at the Beijing Wukesong Sports Center on Friday night.
Bogut was left fuming by a number of calls which he felt cost Australia a spot in the finals.
As he walked through the mixed zone, Bogut was heard shouting, "We all know where FIBA's headquarters is. It's a f_____ disgrace. Cheating ass motherf___ers… Google where headquarters of f___ing FIBA is... f___ing disgrace."
Fiba's headquarters is in Mies, Switzerland.
In one crucial play late in regulation, Bogut, who played for the Golden State Warriors in the NBA last season, was called for a foul while trying to beat Spain center Marc Gasol for the rebound.
Gasol would hit the two free throws to give Spain a one-point lead and Bogut was seen rubbing a finger and thumb together toward the refs during a timeout, insinuating a payoff.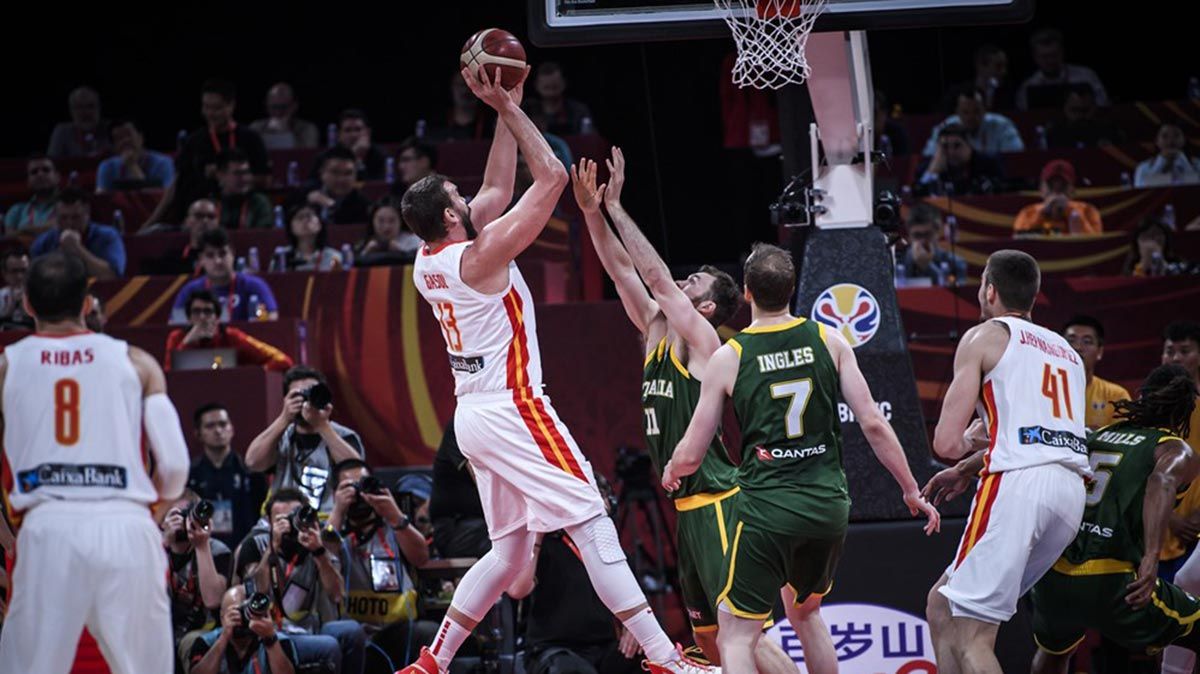 Australia will try again for a bronze medal in a major men's basketball championship in the battle for third place against France, which lost to Argentina, 80-66, in the other semifinal.
The Boomers are 0-4 in third-place games in the Olympics — including three years ago in Rio de Janeiro when they lost to Spain — and had never reached the semifinals of the World Cup.
"The experience that we had in Rio — what it felt like to finish fourth. I have the confidence that this group will be able to be well and truly refocus," Australia coach Andrej Lemanis said.
One of Lemanis' assistants, former Chicago Bull Luc Longley, also let loose after the painful loss, telling Aussie reporters that "Spain gets kissed on the dick by the basketball gods every time we play them."
Recommended Videos