CHANGSHA, China – The man responsible for getting Andray Blatche back into shape believes the Gilas Pilipinas big man has peaked at the right time.
Rory Jones said the 6-foot-11 Blatche still has a lot more to offer especially with the Philippines vying for a shot at a first Olympic appearance since 1972 when it goes up against China in the Fiba Asia Championship final on Saturday night.
Jones, who's been with Blatche here since the start of the tournament, sees the former NBA player going out his way against the unbeaten Chinese led by Yi Jianlian.
"Every game he's been getting better and better. It's one more game and he can give all he has. He'll be fine," said Blatche's personal trainer hours before the 8:30 p.m. tipoff.
[See Hats off to Coach Tab]
The former University of Toledo basketball guard didn't deny Blatche arrived in training camp for the Olympic qualifying meet obviously not in the best shape.
Jones said personal issues like his mother being sick and the death of an uncle, hounded Blatche during those times when 'basketball was secondary' to him.'
But behind a training regimen he designed, Blatche has gotten back into fine form and good enough to steer Gilas to a second straight final appearance in the Fiba Asia.
Continue reading below ↓
Recommended Videos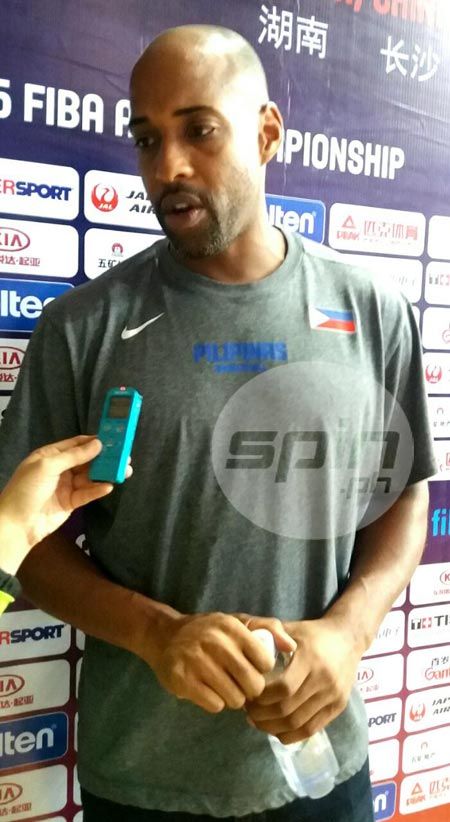 "We did a lot of pool work, swimming, and we did a lot of abs work. We watched his diet and the way he eats," said Jones, who also credited Gilas Pilipinas' therapist Dexter Aseron for taking care of Blatche's conditioning especially during the time he suffered a sprain on his right ankle during the game against Japan in the preliminary.
Having seen Blatche hold his own against Hamed Haddadi of Iran and Japan's Joji Takeuchi, Jones can't wait to see how the 29-year-old New York native will go up against the physical-playing host.
"He's back on the court and he'll be fine," said the cousin of NBA player Javale McGee.