A HIGHLY-motivated Gilas Pilipinas squad jumpstarted its European training camp with a rousing win over Congo, 102-80, on Wednesday (Manila time).
Big man Andray Blatche spearheaded the national team with 25 big points while Japeth Aguilar added 22.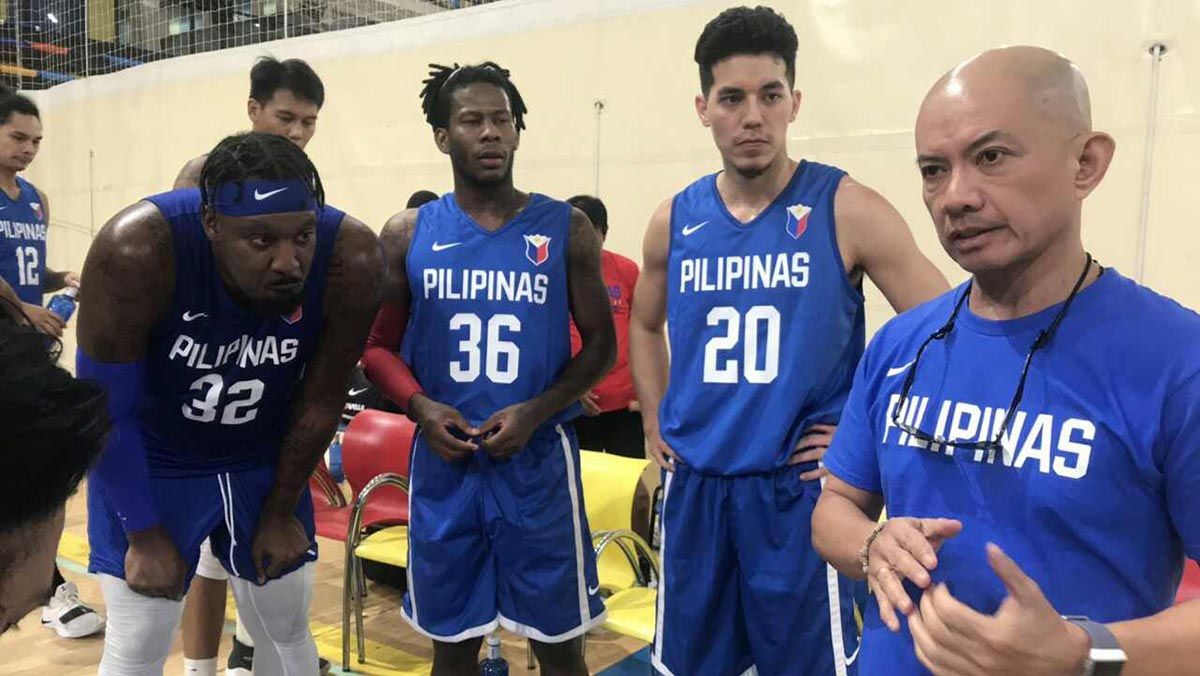 Mark Barroca added 16 as the entire 10-man field of coach Yeng Guiao had two points each or more.
The victory over the Congolese, ranked 82nd in the world, came a few hours after President Duterte mocked Gilas Pilipinas, saying it does not have a chance winning its first game in the Fiba World Cup against Italy.
"Problema unang kalaban natin Italy. Wala, talo tayo, walang laban," Duterte said Tuesday night while speaking during the oath-taking of Filipino-Chinese businessmen in Malacanang.
"We will lose dito sa Italya. Ang lalaki kaya niyang mga %@#$ na yan," added the Chief Executive.
The President however, is expected to watch and cheer the national team during the World Cup as the tournament coincides with his fifth visit to China for a meeting with President Xi Jinping.
Gilas Pilipinas will face Italy for its opening day game in the World Cup followed by Serbia, and Angola.
The President sees the Filipinos beating the Angolans, though.
"Angola, ito puwede natin ilibing ng buhay," he said.
Blatche and Aguilar were on fire early on as the national team jumped to a 32-19 lead over Congo after the first quarter of the closed-door match held at Palacio Multiusos de Guadalajara.
By halftime, the duo already hit in double figures.
But the Filipinos went further on a tear in the third quarter when they outscored the Congolese, 31-16 for an 84-60 cushion heading into the final period.
Matthew Wright and Gabe Norwood each had eight points for Gilas, followed by CJ Perez (7 pts), Paul Lee (6 pts), Poy Erram (5 pts), Beau Belga (3 pts), and Robert Bolick (2 pts).
The national team will face Ivory Coast on Thursday for the second of its back-to-back tune-up games in Guadalajara.
Shortly after, the team travels to Malaga for a mini pocket tournament.
Recommended Videos