OVERKILL as the all-pro national team may be to some, Gilas Pilipinas coach Tim Cone said that the Philippines can no longer take its Southeast Asian neighbors lightly.
After all, the region is fast catching up when it comes to men's basketball.
That belief has been furthered by how well the opponents performed in the 30th Southeast Asian Games.
"Everybody makes a comment that anybody from the Philippines can beat these teams. And we turned around and looked at each other from a coaching standpoint and said, 'So you think an amateur team could've beat that team?' And everyone said, no," he said.
"We can't bring amateurs anymore to the Southeast Asian Games. The (opponents) have gotten too good. If you bring an amateur team, who would play the center position for us, if we brought amateurs at this point?
"We'd be good with Kobe Paras and Thirdy Ravena, but who would play the centers? Who would be the 6-9, 6-10, 6-11 guys that could compete with Thailand and Vietnam and the other guys, like June Mar (Fajardo) and those guys can."
"We gotta bring our best players and if we bring our best players, sometimes we're gonna have these kinds of games and there's no in-between. You're gonna bring amateurs or you're gonna bring the best players in the PBA, who are the best players in the country? And they're gonna be good cause we got size, we've got shooting, we've got point guard play, we've got defenders."
Cone would be the first to shatter the idea that the Philippines is still miles ahead of the opposition despite capturing the SEA Games gold medal with a sweep of five games and an average winning margin of 44.6 points.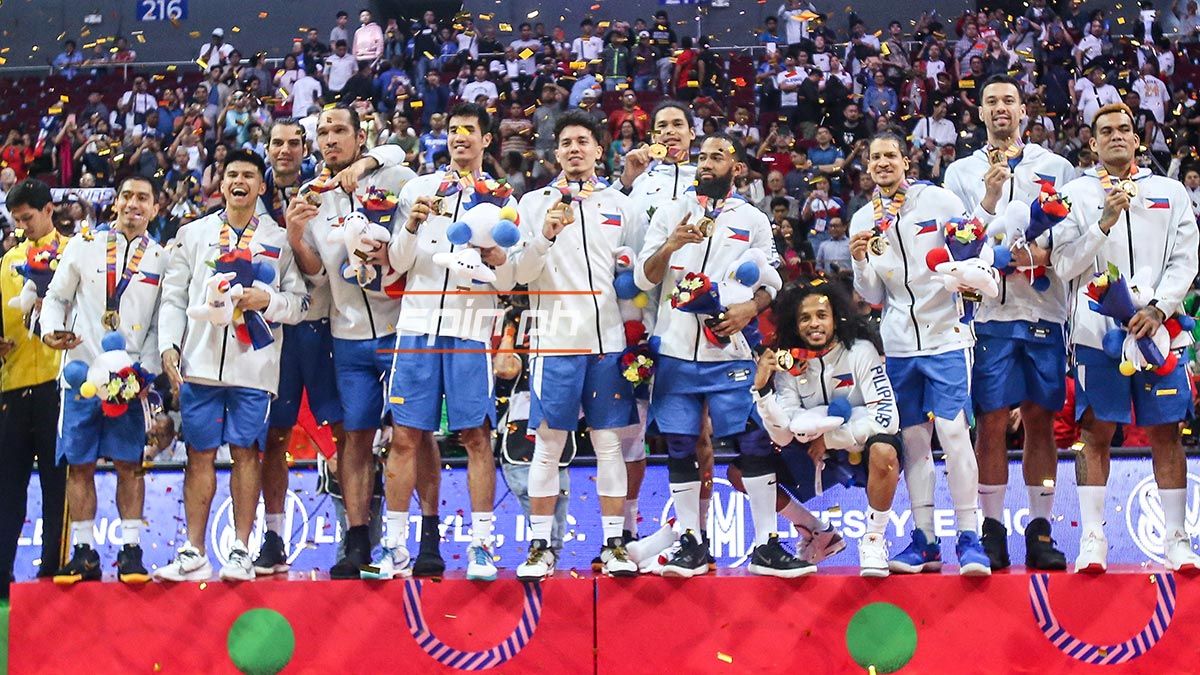 The emergence of the sport in the region, thanks to the local leagues in their respective countries like Thailand, Indonesia, Malaysia, and Vietnam, as well as the burgeoning ASEAN Basketball League (ABL), has certainly led to more talent being unearthed and developed, raising the level of competition in Southeast Asia.
That realization even came like a deja vu for Cone.
"Back 20 years ago when I coached the Centennial Team at 1998 in Bangkok, I was laughing with Chot Reyes because we totally dismissed the Middle Eastern teams. We didn't care about Iran, we didn't care about Jordan, Iraq, or Lebanon. We just went out there and crushed them. We didn't even prepare for them. We were only thinking China, Korea, and Japan, and that was basically it," he said.
"Twenty years later, I mean, look how much the Middle Eastern teams have risen. Iran is the Asian champion. So, you know, teams improve. They get their own leagues. Right now Vietnam has a new league, they have a lot of guys that are coming in from the US as Viet-Americans and joining the league, and that elevates everybody and that elevates the competition. So, you know, and then you have the ABL where the Thais are playing, Singapore is in there, Indonesia. So they're growing."
With that in mind, Cone said a Philippine downfall in the sport begins the moment it believes it's indestructible and no other nation could topple it from its pedestal.
All we have to acknowledge is that we have worthy adversaries, aiming to knock us down whenever they get the chance and that needs Gilas to always be at its best.
"Honestly, Southeast Asia is catching up, and that's a good thing," he said. "That's a good thing for basketball around the world. It's a good thing for us, and it's a good thing for them."
Recommended Videos