GILAS Pilipinas suffered a 93-89 loss to San Miguel Alab Pilipinas on Monday in a tune-up game at the Meralco Gym.
The Nationals beat Alab last week but the ABL side turned the tables this time to deal Gilas a first setback in its buildup for the 30th Southeast Asian Games.
Alab fielded its three imports and Nick King, Adrian Forbes, and Khaliff Wyatt combined for 46 points, with King torching Gilas for 23 points.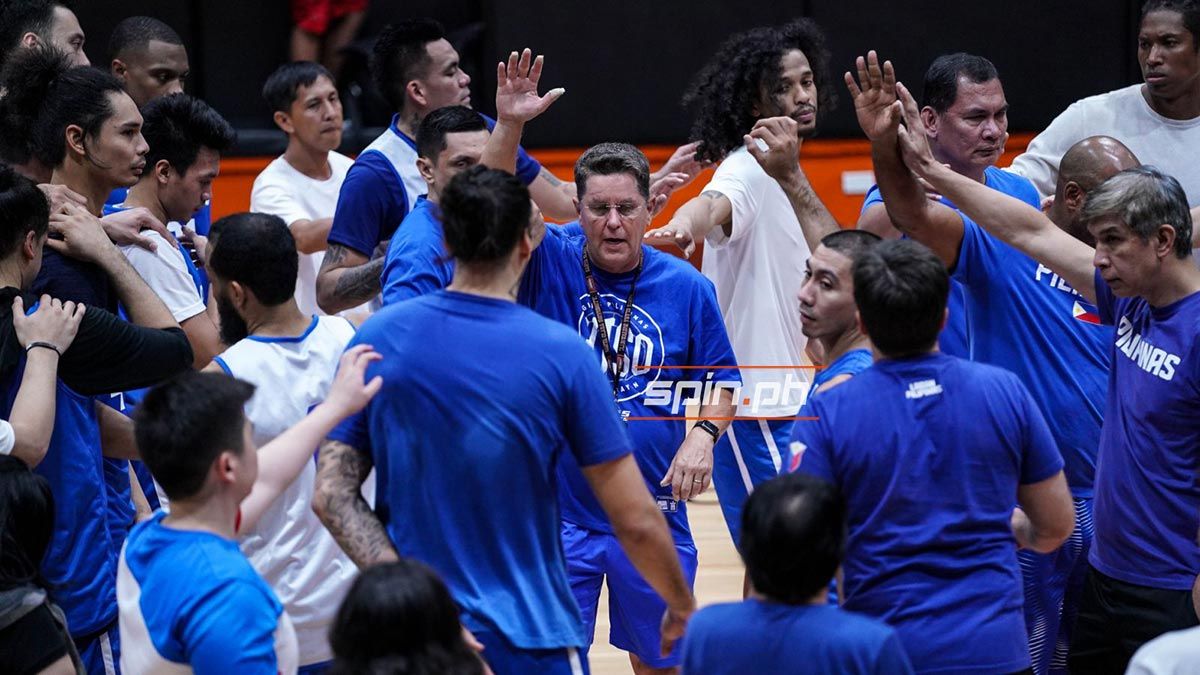 "They are very good, tall, athletic, strong team. I don't want to make excuses but I thought we played a little tired tonight. I didn't think we had the true energy that we had the last game," said Gilas coach Tim Cone.
Continue reading below ↓
Recommended Videos
With only a few weeks left before the SEA Games, Gilas will cap its series of tune-up matches with a game against a Taiwan team next week.
RR Pogoy finished with 14 points, while June Mar Fajardo and Japeth Aguilar each had 12 points for Gilas, which were without injured big men Greg Slaughter and Troy Rosario.
Gilas also got 11 markers from Matthew Wright.
The scores:
Alab Pilipinas 93 – King 23, Forbes 16, Heading 15, Grey 12, Wyatt 7, Rosser 7, Brickman 4, Vigil 4.
Gilas Pilipinas 89 – Pogoy 14, Fajardo 12, Aguilar 12, Wright 11, Standhardinger 10, Manuel 8, Lassiter 7, Tenorio 7, Pringle 2, Ross 2, Ravena 2, Thompson 2.